Finance Minister Grant Robertson delivers $3.5 billion budget surplus; Big-ticket items include spending on rail and reducing child poverty; Higher expenses to create more debt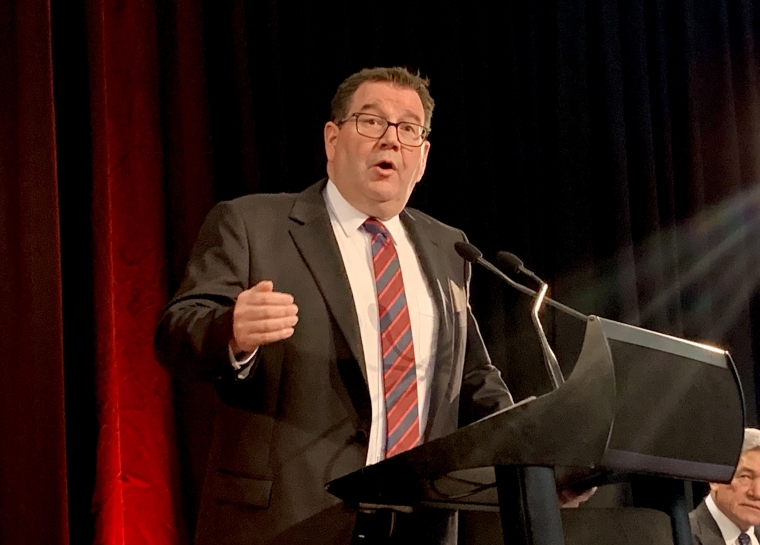 The Government is allocating more funding to new initiatives in Budget 2019 than it planned to six months ago.  
It has set aside a net average of $3.8 billion per year for new operational spending over the next four years. Treasury's Half Year Update, released in December, projected this allocation would be $2.4 billion a year.
The Government has also added $1.7 billion to its allowance – worth $14.8 billion – for capital expenditure over four years.
Capital expenditure results in an asset on the Government's books, while operating expenditure doesn't. So capital expenditure will be used to build a classroom for example, while operating expenditure will be used to pay a teacher.
Economists had not expected funding for new initiatives to increase by as much as it has.
The big-ticket new expenses include a huge boost for KiwiRail, funding to cover the cost blowout of the Auckland City Rail Link, indexing the main benefit to average wage growth rather than inflation, investment in mental health services and District Health Boards, fixing hospitals, supporting children in state care, and upgrading school property. 
No new funding has been allocated to KiwiBuild – as expected. However, "KiwiBuild" hasn't featured at all in the list of Budget initiatives. The KiwiBuild "reset" is yet to be announced.  
In line with expectations, the Government's operating balance before gains and losses (OBEGAL) is lower over the forecast period than it was six months ago.
While the OBEGAL remains in surplus, it decreases from $5.5 billion in 2018 to $3.5 billion in 2019, $1.3 billion in 2020 and $2.1 billion in 2021.  
OBEGALs between 2019 and 2023 are expected to be a third lower than projected in Treasury's Half Year Update.
This is largely due to the Government planning to spend more than it previously had.
Its expenses are projected to be a higher, as a percentage of GDP, than its revenue, even though tax revenue is expected to increase from $85 billion in 2019 to $106 billion in 2023. 
Turning to debt, this is forecast to increase more than expected in the Half Year Update – especially in the latter half of the projected period.
The Government's total borrowings are expected to increase from $112 billion in 2019 to $131 billion in 2023. The 2023 projection is $8 billion higher than forecast in the Half Year Update.
However net core Crown debt as a percentage of GDP isn't expected to exceed 21% – even after 2022 when the Government's debt target will broaden from 20%, to 15% to 25%.
Coming off a lower starting point, GDP is only projected to be a fraction lower over the forecast period than projected in the Half Year Update.
Treasury said economic growth in the initial period of the forecast would continue to be supported by "migration-led population growth, government spending, accommodative monetary policy and solid (although slower than recent years) growth abroad".
"Increased government spending and stronger investment see real GDP growth reach 3% in the year ended June 2020. Growth then eases to 2.4% over the latter part of the forecast period, as the fiscal stimulus from the increased government spending fades, net migration growth eases and interest rates increase."
This is how Treasury has broken up new spending according to the Government's five "wellbeing" priorities: