India growth slows; airline profits fall; China sets up blacklist; US tariffs on Mexico spark Wall Street reversal; Aussie housing markets improve; UST 10yr 2.13%; oil sinks and gold jumps; NZ$1 = 65.4 USc; TWI-5 = 70.3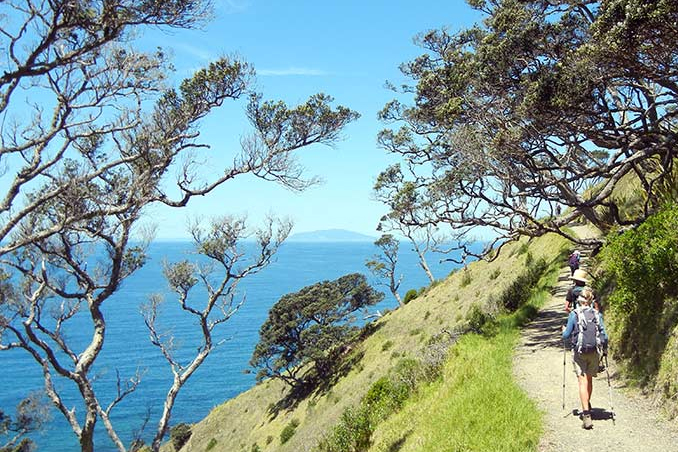 Here's our summary of key events over the weekend that affect New Zealand, with news that economic slowdown data is being reported widely now.
It is a public holiday in New Zealand today, the Queens Birthday long weekend.
In India, Q1 2019 data shows their economy grew +5.8%, which is slower than the +6.6% in the previous quarter and slower than the +6.4% growth registered by China in the same period. Fortunately, this data was withheld until after the recent Indian election or it may have damaged strong-man PM Modi's chances.
And the US Administration has revoked India's access to preferential trade arrangements with America.
Global airlines slashed a widely watched industry profit forecast by more than -20% as the expanding trade war and oil prices compound worries about an overdue industry slowdown. The cut for Asia/Pacific airlines was -26%.
China is setting up a 'blacklist' of companies and individuals it will sanction if they offend China's stances on trade. Officially, the target is those that "don't obey market rules, violate contracts and block, cut off supply for non-commercial reasons or severely damage the legitimate interests of Chinese companies", but this new stick will likely concentrate on the last reason. It's the Huawei clause. It will be a sanctioning list easy to get on and hard to get off. It will hold special dangers for companies who trade with both China and the US.
Both Germany and the UK have permitted Huawei to build some non-core aspects of their 5G infrastructure. The US is threatening to withhold intelligence cooperation if they proceed.
As we noted on Saturday, the S&P500 ended the week down -1.3% and this followed European markets which were all down more than -1% in their Friday trading. Tokyo was down -1.6% yesterday although Shanghai closed little-changed. Ending weakly doesn't bode well for June.
Bond markets aren't giving positive signals either with yields on benchmark bonds falling to levels we haven't seen since September 2017. Bond investors however are doing just fine with bond prices up more than +10% in May alone.
The spark is another capricious Trump decision to try to hit Mexico economically with tariffs over the social issue of border control. Everyone but the US President knows this tariff will be paid for by Americans. Maybe there is short-term political advantage among economically illiterate voters, but Wall Street and the companies listed there know this policy will cost American firms again, in the same way the China tariffs are. May has been the worst month of 2019 for American investors with the S&P500 falling nearly -7%.
Oil prices have dived in the expectation that demand is about to sink.
Meanwhile, US inflation is rising. The Fed's preferred inflation gauge, the price index for personal-consumption expenditures, rose at a +1.5% pa rate in April, its fastest gain in 2019. Other Fed data sees it rising much faster. Pass-on tariff costs are a part of this.
In Canada, their economic growth picked up in Q1 2019 with a surprise rise to +1.3% year-on-year. But this is still way below the numbers being posted south of the border.
China's official factory PMI fell back into contraction and fell more than analysts expected. Driving it down were steep declines in export orders. But their much larger services sector is still expanding at a healthy rate.
In Australia, auction clearance rates rose to over 60% last week and their housing markets seem to be turning up as buyers return in numbers. Their 'winter slowdown' looks like it will be postponed. Aussie home loan activity is picking up in tandem.
Tomorrow, the RBA will conduct its regular monthly benchmark interest rate review and it is widely expected to cut from 1.50% to 1.25%. But a growing chorus of private sector voices are expressing reservations about the wisdom of a cut at this time.
The UST 10yr yield is still at 2.13% after substantial falls last week. Bond markets are in full 'fear' mode. Their 2-10 curve is now at +21 bps but their negative 1-5 curve is wider at -30 bps. The Aussie Govt 10yr is at 1.46% and down -7 bps over the week (on top of last week's -6 bps). The China Govt 10yr is down -3 bps in the week to 3.30%, while the NZ Govt 10 yr is down -2 bps this week, now at 1.74%.
Gold is at US$1,305/oz.
US oil prices are still down and now just on US$53.50/bbl, and that is a -10% fall in a week on top of last week's -5% drop. The Brent benchmark is now at US$62/bbl. 
The Kiwi dollar opens the week at 65.4 USc. On the cross rates we are at 94.2 AUc. Against the euro we are at 58.4 euro cents. That puts the TWI-5 at 70.3.
Bitcoin has risen to US$8,677 and a +3.2% gain since we left it on Saturday. The bitcoin rate is charted in the exchange rate set below.
The easiest place to stay up with event risk today is by following our Economic Calendar here ».