Samantha Barrass, who has financial markets regulation experience in Gibraltar and Britain, named new Financial Markets Authority CEO. FMA confident Gibraltar employment matter raises no issues of concern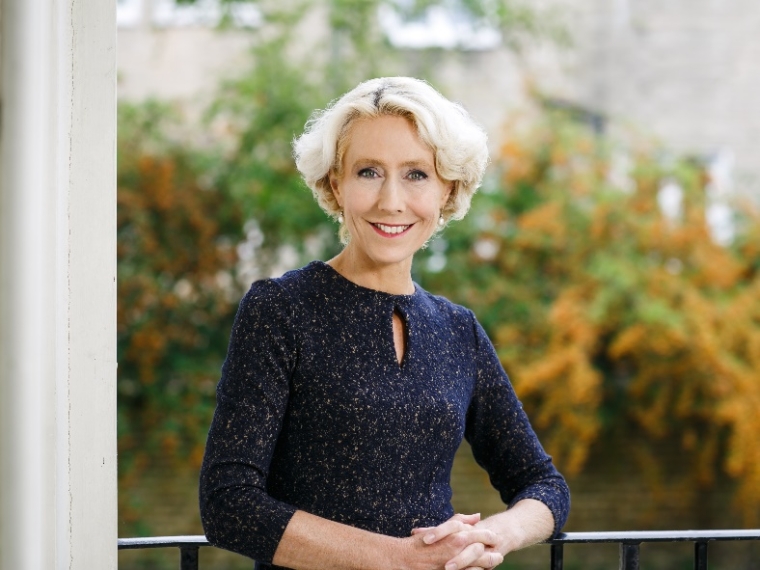 Samantha Barrass, the former Chief Executive Officer of Gibraltar's financial regulator, will succeed the departing Rob Everett as CEO of the Financial Markets Authority (FMA) in January.
Barrass, who arrived in New Zealand from Britain as a seven-year-old, started her career as an economist at the Reserve Bank of New Zealand. She subsequently moved to Britain, attending the London School of Economics where she was awarded an MSc.
Between 2014 and 2019 Barrass was CEO of Gibraltar's Financial Services Commission. According to the FMA, this role included conduct and prudential regulatory oversight. Prior to that she worked for nine years in a range of roles at Britain's Financial Services Authority, now known as the Financial Conduct Authority.
The FMA says Barrass led the establishment of Britain's Business Banking Resolution Service, which is designed to resolve disputes between banks and business customers. She also held senior roles at the UK Solicitors Regulatory Authority and the London Investment Banking Association.
FMA Chairman Mark Todd described Barrass as a proven leader with impressive and directly relevant regulatory experience in Britain and Europe.
"She successfully led the Gibraltar Financial Services Commission through a period of evolution and expansion," Todd said.
"Her experience as a consensus-building leader will stand the FMA in good stead as it continues its current activities and readies itself for a wider mandate in regulating banks and insurers, as well as climate change reporting."
"Her knowledge and experience of the insurance and banking industries will be particularly relevant for the increased role the FMA is to play in those areas," Todd said.
Barrass left Gibraltar role early with out of court settlement following
According to Gibraltar broadcaster GBC, Barrass last year reached an out-of-court settlement, withdrawing an Employment Tribunal claim against the Government, the Gibraltar Financial Services Commission and the Minister for Financial Services. GBC says Barrass was replaced as CEO at the Gibraltar Financial Services Commission in October 2019, despite having almost a year left before her contract was due to end.
GBC says Barrass also "caused some controversy" during her five year tenure at the Gibraltar Financial Services Commission by accepting a non-executive role on the Board of PwC's UK Public Interest Body. In this role she was responsible for independent oversight of PwC (UK)'s approach to protecting the public interest in its activities in the UK economy.
Barrass told GBC her time in Gibraltar was a happy and treasured period for her and her family, and wished the Government, the Minister for Financial Services and the Gibraltar Financial Services Commission well.
Interest.co.nz asked the FMA about Barrass' early departure from the role in Gibraltar and her PwC role.
"It is clear from our broad range of due diligence discussions that Ms Barrass's time at the GFSC [Gibraltar Financial Services Commission] was very highly regarded by the GFSC and elsewhere. It is equally clear that she is an empathetic leader, who builds strong inclusive cultures," an FMA spokesman says.
"The employment matter (in the media report) is subject to the usual confidentiality requirement and was settled over a year ago. The FMA Board was aware from the outset and considered that it formed an important part of its due diligence. We are completely confident that this raises no issues of concern."
"The PwC appointment was supported and approved by the Chair and Board of the Gibraltar Financial Services Commission. Various systems and processes were put in place to manage and avoid any potential conflict of interest. The Board carefully considered this matter before making our appointment," the FMA spokesman says.
Barrass will be based in Wellington. She's a dual New Zealand and British national with three children at university in Britain.
She'll start at the FMA in January "subject to COVID-19 practicalities." Everett, the current FMA CEO, leaves at the end of October. FMA General Counsel Liam Mason will be Acting CEO from then until Barrass' arrival.
Everett is the FMA's second CEO having succeeded Sean Hughes in the role in February 2014. Everett had previously worked as a director in Britain with Promontory Financial Group, a global regulatory consulting group, and spent 17 years at Bank of America Merrill Lynch.
The FMA was established by the National-led Government in 2011, replacing the Securities Commission.
There's more on Barrass from the FMA here.  The video below is from GBC.