Positive US jobs report; trade talks to resume; but US Govt shutdown drags on; China services impress; China cuts reserve ratio; eyes on Aussie mortgage transition; UST 10yr 2.67%; oil firms, gold down; NZ$1 = 67.3 USc; TWI-5 = 71.5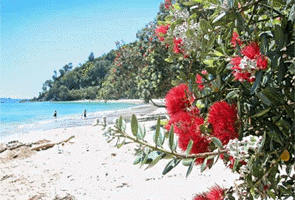 Here's our summary of key events over the holiday that affect New Zealand, with news equity markets suddenly come into fair winds.
At the end of last week, Wall Street closed up +3.5% on the day, juiced up by good US jobs data and comments by the US Federal Reserve chairman. The VIX pulled back.
American December payrolls came in up 312,000 in the month with some positive revisions higher for the two previous months. The outcome beat market expectations of +180,000 handily. Their participation rate stayed at a low 61.2% and their unemployment rate rose slightly to 3.9%. Average hourly earnings rose +3.2% and slightly more than expected. All up, this is a positive jobs survey.
Also helping is that one regional Fed official is now suggesting the next rate move may be lower, and in the meantime the Fed should sit on the sidelines. Jay Powell sort of echoed those comments later but played them down after the strong jobs report.
More help came when it was been confirmed that China and the United States will hold vice ministerial level trade talks in Beijing early this week, as the two countries face pressure to end a trade war.
But weekend talks to resolve the Government shutdown achieved nothing so when markets open again, they may not be so sanguine. For example, one consequence of the shutdown is that immigration and customs officers aren't being paid. It is no crisis yet, but could quickly turn into one. There is a high chance they won't do that work unpaid, so flights, ships and truck movements at the US borders may soon grind to a halt.
And orders for heavy-duty trucks in the USA fell back to the lowest level in 17 months in December as a long surge in fleet expansion that has fueled big factory backlogs ran out of steam.
Meanwhile, Canada also reported jobs data and that was mildly positive, coming in at about expectation. Their jobless rate remained at an all-time low.
And staying with the theme, German annual unemployment figures for 2018 fell to record lows, though the number of job seekers increased from November to December of last year.
Also unexpectedly positive is data for China's services sector. The Caixin services PMI rose to 53.9 and in solidly expansionary territory in December. (The US equivalent dipped, but is interestingly at about the same level as the Chinese one.)
China has cut its reserve ratio requirement for banks by -100 bps, as part of their credit loosening to tackle a slowing economy. That is expected to add more than US$200 bln of juice.
The PBoC action, the services data, and the better outlook for US trade saw Shanghai and Hong Kong surge more than +2% on Friday. But Tokyo slumped more than -2%, resetting and catching-up after a long holiday.
And staying in China, cross-border shoppers (daigou) have become a multibillion dollar industry - but changing regulations could spell the end for these entrepreneurial sellers as new rules are aimed at ensuring they pay the taxes their commercial competitors have to. One segment that could be severely affected is infant milk formula.
In Europe, American officials have had two Credit Suisse bankers arrested on massive fraud charges and are seeking their deportation. Interestingly, one of them is a New Zealander.
In Malaysia, their king has abdicated. Tensions between the titular-ruling sultans and the newly elected strong-personality prime minister are thought to be behind the move.
In Australia, the crunch-time tor borrowers hooked on interest-only loans, especially for residential investment property, is getting very close. There are estimates that up to AU$300 bln of their AU$1.7 tln mortgage market is facing either converting to P&I loans at a bank (and therefore higher monthly payments), or switching to shadow banks who in turn will extract higher interest rates (and therefore higher monthly payments). The crunch couldn't come at a worse time with main-center house prices falling. The Aussie obsession with variable rate mortgages has trapped them, maybe as many as 900,000 borrowers. New Zealand doesn't face anything like this pressure for two reasons; one, we borrow on fixed terms, and two, our RBNZ was on to investor excesses early (not to mention our house prices aren't falling). Still, a handful of Aussie shadow banks (non-APIs) operate in New Zealand (such as Resimac) but they have tiny exposures here.
And staying in Australia, there has been a remarkable turnaround in grain production. A few months ago we were reporting the risk of a dire shortage. But one co-op exporter who handles more than 30% of all Australian wheat has just reported a near-record 2018 production level. Far from a shortage, there is a fat surplus.
The UST 10yr yield still at 2.67% to where they recovered after last week's dramatic (temporary) drop. Their 2-10 curve is still at +17 bps. The Australian Govt. 10yr is down -2 bps to 2.32%. The China Govt. 10yr is unchanged at 3.18%, while the New Zealand Govt. 10yr is also unchanged at 2.36%.
In light of the u-turn in sentiment, gold has lost -US$7 and is now at US$1,284.
US oil prices are a firmer at just on US$48/bbl while the Brent benchmark is just on US$57/bbl. Rising US inventories haven't dampened the price mood.
The Kiwi dollar starts today firmer against the greenback at 67.3 USc, a ½c rise. On the cross rates we are at 94.6 AUc, and at 59.1 euro cents. That puts the TWI-5 at 71.5.
In the past hour, bitcoin has jumped to just over US$4,000, now at US$4,030 and a gain of more than +5%. Not sure what woke this crypto out of its holiday slumber though. Could be just manipulation in a thinly-traded market. This rate is charted in the exchange rate set below.
The easiest place to stay up with event risk today is by following our Economic Calendar here ».