Siah Hwee Ang on China's faster slowdown, uneven regional development, a comment can be worth a billion dollars, the Belt Road trucks on and some consumption observations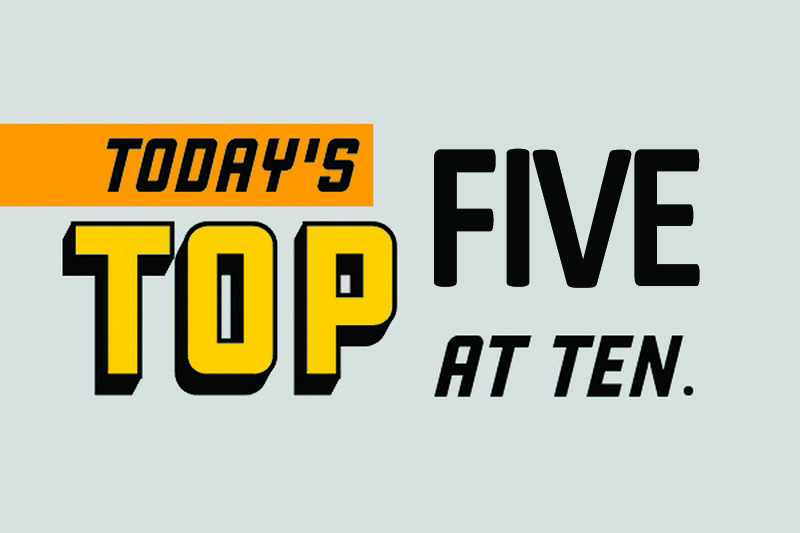 This week's Top 5 comes from Professor Siah Hwee Ang, the BNZ chair in business in Asia who also chairs the enabling our Asia-Pacific trading nation distinctiveness theme at Victoria University. 
As always, we welcome your additions in the comments below or via email to david.chaston@interest.co.nz.
And if you're interested in contributing the occasional Top 5 yourself, contact gareth.vaughan@interest.co.nz.
1. China's slow down faster than predicted.
Only a few months ago we predicted that the Chinese economy would grow close to 6.5% in GDP in 2019.
After all, in 2018 alone, China's GDP grew another 6.6% – a dollar value of US$1.18 trillion which is the equivalent of Mexico's entire GDP in 2017. Mexico is the world's 15th largest economy.
But now, the International Monetary Fund (IMF) has downgraded its forecast for the world's second largest economy to 6.2%.
China has expressed the view that it needs stable growth, as China's Vice-President Wang Qishan said "Speed [of growth] does matter. But what matters more is the quality and efficiency of economic development". But the drawn-out trade war with the US does not help much.
It remains true that a stable, growing China is healthy for the global economy in the mid to long term.
The pace of the drop this year might provide some indication about China's ability to manage the inevitable (slow down) and adversity around its presence in the global economy.
2. China's uneven economic development across its regions continues.
There is little doubt that the regions across China are diverse when it comes to cultures and languages.
Yet, the diversity of economic development across the regions can be even more telling.
According to the McKinsey Global Institute, there are four tier-one cities, 46 second-tier cities in China, 193 third-tier cities and 696 fourth-tier cities in China.
While we should expect tier-one cities such as Shanghai and Beijing to take the lead on economic growth, most of the growth in consumption is likely to come from the lower tier cities.
Urbanisation of the cities itself poses a challenge, as every time there is a relaxation of rules around the Hukou system – China's internal migration rules – migrants from other cities often flood into the top-tier cities.
The debate on whether China is a developing nation continues: parts of China are so well developed that some argue that the country should no longer hold developing nation status.
As China grows in many aspects, its rising population should cause it to stop and ponder its plans for transformation and tackling inequality issues, beyond urbanisation and urban employment.
3. In China, a comment can be worth a billion dollars.
As China develops, it is now easier to travel to many regions in the country without meeting the requirement for Chinese language skills.
While there will always be some cultural challenges for foreigners, it is not too difficult if visitors are courteous.
Recently, swine flu has hit China again, causing major changes in pork prices and knock-on effects on trade. The situation receives particular attention in light of the ongoing China-US trade war.
Just over a week ago, a London-based UBS economist made a comment in his podcast, "Chinese consumer prices rose. This was mainly due to sick pigs. Does this matter? It matters if you are a Chinese pig."
The comment about "Chinese pigs" was interpreted to refer to the Chinese people rather than the pigs as animals.
There is some historical background here about the British calling Chinese 'pigs', so the use of 'Chinese pigs' triggers bad memories.
And these days with the strength of the social media in China, a comment such as this can go viral.
UBS sought to defuse the situation immediately by apologising and meeting with officials to clarify. But the damage control can only go so far.
A China Railway Construction Corporation (CRCC) bond deal worth a billion dollars immediately fell through.
And that's just for starters. We should all keep a close eye on this development.
2019 is the Chinese Year of the Pig. Though it may well have been an honest mistake, one must be culturally and linguistically sensitive in putting 'Chinese' and 'pigs' back-to-back.
4. The Belt Road Initiative (BRI) is moving along.
China held the second Belt Road Forum in late April this year. Leaders from 37 countries attended the forum.
While China continued to showcase the multifaceted nature of this initiative at the forum, a few countries were more keen to provide feedback on the ambiguous nature of it, and air their concerns around debt issues relating to borrowing for infrastructure projects.
China agreed to address these concerns.
It is clear though that the BRI is here to stay, as it was written into China's CPC Constitution at the CPC 19th National Congress in October 2017.
This is now linked to tourism, education, foreign direct investment, yuan internationalisation, air space, energy, and technologies amongst many others.
The statistics show that China's trade volume with other BRI countries reached US$1.25 trillion in 2018, accounting for 27.4% of China's trade figures.
More telling is the 13.3% growth in trade with these countries year-on-year, as compared to China's trade growth of 3.6%. Little wonder that China is bent on pushing more resources and attention onto the BRI.
5. Some consumption observations in China.
We know for a fact that the Chinese government is pushing for its economy to become more consumption-driven.
The Chinese have a savings culture and there is plenty of consumption potential there.
Recent trends indicate that China's online retail sales grew a whopping 24% in 2018.
The number of online shoppers in China increased from around 46 million in 2007 to over 533 million in 2017.
The gross merchandise volume of China's e-commerce market grew more than six-fold from 4.8 trillion yuan in 2010 to an estimated 32.7 trillion yuan in 2019.
Local brands have also experienced rising sales as the trade war with the US heated up over the past year.
The biggest winners from this situation have been in the service sector, such as tourism, movie theatres and restaurants.
As we all know, sometimes we prefer to see an item in person before purchasing it. This is especially relevant for high value goods. In this case, purchasing from online platforms may not always work as it is often hard to make a pre-purchase assessment based solely on online images. Hence, the innovation of the livestreaming, where items are streamed live to potential shoppers. Livestreaming shopping is becoming a hit in China.
The Asian population, including China, is facing a rising obesity challenge. Whether it's about health reasons or for convenience, meal replacement products are a welcome solution. Such products are now trending in China and sales are expected to rise by at least 5% each year.