If Megan Woods really is a left-wing housing minister, then pushing for a left-wing shift in housing policy is the last thing she will do, Chris Trotter argues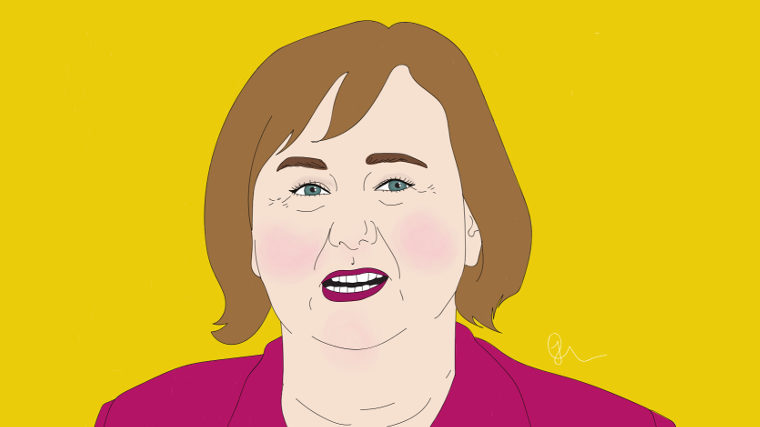 By Chris Trotter*
Is Megan Woods truly, as one commentator insists, "the first genuine left-wing housing minister in ages"? And, if so, is a left-wing shift in this government's housing policy imminent? The answer to both questions depends entirely on one's definition of a "left-wing housing minister" and, even more importantly, on what a "left-wing shift" in government housing policy might entail.
It is difficult to discern what the political scientist who claims Woods for the Left, Dr Bryce Edwards, is actually saying. The most obvious interpretation is that he believes that Woods, a former member of the Alliance, and then of Jim Anderton's Progressive Party, offers left-wing ideological credentials considerably more robust than just about all of her colleagues in the current Labour caucus. Folded into that explanation is the additional fact that Woods' doctoral dissertation interrogates the record of state housing in New Zealand. Taken together, these two pieces of information lend more than a little credence to Edwards' claim.
A politician's personal history does not, however, say very much at all about her approach to policy-making in the present. The former broadcasting minister, Marion Hobbs, was once a card-carrying member of the Communist Party of New Zealand. Did that did mean Helen Clark's Cabinet included a communist? Absolutely not. People – even politicians! – change. The policies we believed possible in our youth, no longer seem so achievable in middle-age. Indeed, by the time we enter old age, they may strike us as completely barmy!
The Megan Woods who joined the Alliance was a very different person to the newly appointed Minister of Housing. Her years in Parliament have taught her much about the New Zealand political system's tolerance for radical economic and social change.
Always, at the back of her mind (especially as a former Alliance member) will be the example of Rogernomics. Not since the 1930s had a New Zealand government unleashed such a concerted burst of radical reform. Roger Douglas's neoliberal revolution changed New Zealand forever: proving beyond the shadow of a doubt that "transformational government" is possible. What makes today's politicians so leery of such vaunting political ambition is its punishing social, economic and political cost. The electoral system that put Woods where she is today, MMP, is proof of just how little appetite New Zealanders have for changes that turn their world upside down.
Which is exactly what would happen if a genuinely left-wing housing minister was invited to implement a genuinely left-wing shift in this government's housing policy.
It would kick-off with the complete scrapping of KiwiBuild. In its place, a state-planned and executed programme of state house construction would be announced. Instead of 100,000 "affordable homes" for the frustrated sons and daughters of the middle-class, Woods' programme would commit to constructing 100,000 state houses for the nation's poorest families to move into. A state-owned construction company would be required, along with state-owned prefabrication plants. Such a programme would necessitate casting aside practically all of the policy assumptions of the last 35 years.
The construction of so many housing units, their rentals fixed at 25% of the tenant's income, would very quickly impose massive downward pressure on rents. The business model of the ordinary property investor would be wrecked – forcing more and more of those landlords at the margins to sell-up and exit the market. With more and more properties being offered for sale, prices would plummet. The very people for whom KiwiBuild was originally created would now be able to purchase their first home at an affordable price. By placing its thumb firmly on the supply side of the market's scales, the state would have solved the housing crisis. At least, that is how a "left-wing shift" in housing policy is supposed to work.
But at what economic, social and political cost? To answer that question is to discover why a left-wing shift in housing policy will never get the green light from the Jacinda Ardern-led Coalition Government. Quite simply, such a programme would lead to the sudden immiseration of a dangerously large proportion of the New Zealand middle-class.
Plunging property prices would produce widespread panic among New Zealand's homeowners. Even those who owned their properties outright would feel poorer – much poorer. Many of those still paying-off their mortgages would find themselves confronting negative equity. The entire "Wealth Effect" which, more than any other single factor, has contributed to the widespread conviction – particularly among the Baby Boom generation – that their financial and social status is rock-solid-secure, would be blown to pieces. In its place would arise something infinitely more dangerous – The Poverty Effect.
A middle class suddenly beset with terrifying feelings of economic and social insecurity would instantly turn politically feral; rounding on the government politicians it held responsible for its ill-fortune with lethal electoral force. Parties on the right of the political spectrum would have no choice but to put themselves at the head of this electoral lynch-mob. The much prized "middle ground" of politics would collapse into the resulting void like a Rotorua sink-hole. Very quickly, life in New Zealand would turn very nasty.
But this didn't happen in the 1930s, the social historians might object. The state housing programme of the First Labour Government (representing a very genuine left-wing shift!) was met with general approbation by most New Zealanders – which is why Labour's vote went up in 1938. True. But the difference between then and now is that Michael Joseph Savage and John A Lee were not contending with a large middle-class sitting pretty on what it believed to be sure and certain affluence. Huge numbers of middle-class New Zealanders had lost everything in the Great Depression. Many of them turned, if only briefly, to Labour as the best hope of recovering their lost prosperity.
The best guide to what might overtake New Zealand is provided by the fate of the German middle-class in the early 1920s. The German Government's attempt to pay the victorious allies' war reparations, and keep the economy running, by printing more and more Reichsmarks, unleashed the most devastating hyper-inflation Europe has ever witnessed – wiping out the savings of huge swathes of the middle-class overnight. These embittered victims of the Great Inflation, impoverished a second time by the Great Depression just six years later, became the electoral backbone of Adolf Hitler's Nazi Party.
Prime Minister Ardern and her close friend and ally, Megan Woods, have no desire to unleash such a political tsunami against their rickety regime. Both politicians understand that keeping the support of the New Zealand middle-class, which votes, is far more important than meeting the needs of New Zealand's benighted underclass, which doesn't. With her firm intellectual grasp of what is at stake (strengthened by her left-wing political analysis) Megan Woods is not about to force Winston Peters and NZ First out of the coalition by obliging him to ride her political tsunami to electoral safety.
If Megan Woods is, indeed, "the first genuine left-wing housing minister in ages", she will understand only too well why a left-wing shift in the Coalition's housing policy would unquestionably prove to be a fatal political error.
---
*Chris Trotter has been writing and commenting professionally about New Zealand politics for more than 30 years. His work may be found at http://bowalleyroad.blogspot.com. He writes a fortnightly column for interest.co.nz.