Jenée Tibshraeny argues first home buyers should be able to withdraw their KiwiSaver funds to buy investment properties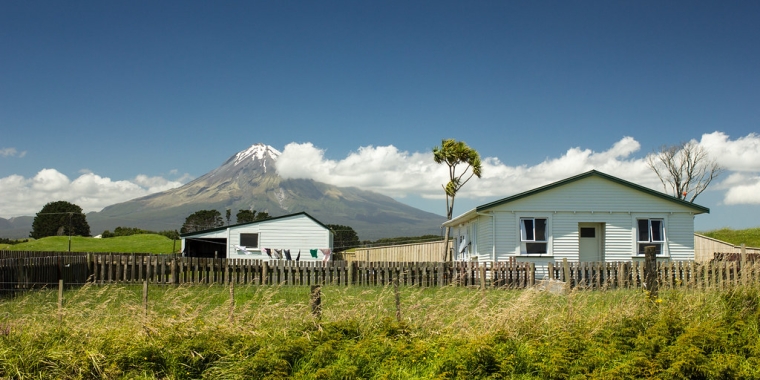 By Jenée Tibshraeny
Should we be concerned that KiwiSaver can legitimately be nicknamed KiwiRaider, as the value of withdrawals for first home purchases increases?
My colleague David Hargreaves last week argued yes.
I would not only like to argue no, but add that the law should be changed to make it even easier for first home buyers to withdraw their KiwiSaver funds (sorry David).
Under the KiwiSaver Act 2006 an eligible member can only make a withdrawal for a first home if "the land is, or is intended to be, the principal place of residence for the member or for the member and members of the member's family".
This "intention" is something a KiwiSaver member has to prove to their provider, usually by committing to living in the house for six to 12 months. 
So, a member can't use their KiwiSaver to buy an investment property.
Sure, the premise of KiwiSaver isn't to help members on to the property ladder. It's to encourage people to save for their retirement.
However the rules essentially tell members: 'You can save for your retirement through investing in equities, property, bonds and cash through managed funds, or you can invest directly in a property (if you haven't already owned a property in the past), but you have to intend to live in that property.'
Property isn't treated the same as other asset classes. It isn't even treated as an asset. It's treated as something you need to put a roof over your head.
But the reality is that property is an asset class.
What's more, it's (unfortunately) an asset class that receives favourable tax treatment, has historically sky-rocketed in value and is the thing banks are willingly to lend against if you'd like to set up a business, for example. 
Many New Zealanders have property to thank for putting them in a better position at retirement.
It is no secret that owning a house, preferably mortgage-free, at retirement is favourable to renting. It is also no secret that getting on the property ladder is the hard part. Once you're on, the chances of reaching retirement a homeowner are much higher.
So why then should those who have never enjoyed the benefits of property ownership face an impediment if they believe investing in property will provide them with financial security?
The KiwiSaver rules should say: 'First home buyers can invest their KiwiSaver in managed funds or property. Full stop.'
David, in his piece, pointed to concerns raised by KPMG's head of banking and finance John Kensington that young New Zealanders withdrawing their KiwiSavers for first home deposits was "pushing the problem of retirement affordability down the track to future generations".
David also questioned whether the increase in first home buyer activity, supported by KiwiSaver withdrawals, was artificially raising house prices.
And he made the point that there was a risk that if the housing market went bust, people who would otherwise be more insulated by having a diversified investment through KiwiSaver, would be knocked back along with other property owners.
It's difficult for this not to turn into an intergenerational debate at this point.  
The generation that's benefited tremendously from property investment, at the expense of the younger generation that's about to fund their retirement, should surely not try to pull the ladder even further up from beneath them.
I am not saying people should withdraw their KiwiSaver for a first home.
What I am saying is that they should be given the opportunity to, without being required to live in the house.
Why? Cities attract young people. This is where many of the jobs and opportunities are. Cities are also where housing is most unaffordable.
Wouldn't it be great if city dwellers could invest in property in parts of the country they could actually afford, with the intension of perhaps moving there at a later stage of their lives, or benefiting from rental yields?
Contributing towards a mortgage would also encourage them to exercise discipline with their finances. 
Before people start freaking out over this hiking prices in the provinces or encouraging more of what New Zealand doesn't need - people buying and selling houses off each other - stop and have a think about how much power the non-property-owning class in New Zealand has.
Not much.
The Commission for Financial Capability is looking at this issue as a part of its three-yearly review of the country's retirement income policies currently underway.
Commerce and Consumer Affairs Minister Kris Faafoi indicated to interest.co.nz he didn't have a strong personal view on the matter.
Letting first home buyers use their KiwiSaver to access property in the same way they can other asset classes as they save and invest for their retirements wouldn't be a game-changer for the economy.
It would simply give first home buyers more options and go a tiny way to helping improve intergenerational inequality.