Gareth Vaughan suggests ANZ and its fellow big banks are starting to look snookered. Could it be time for them to accept they're now utilities?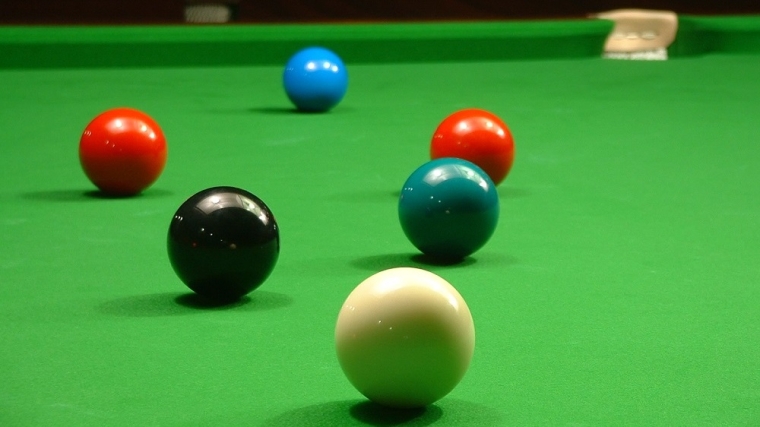 By Gareth Vaughan
Caught between the capital demands of regulators on both sides of the Tasman Sea, the ANZ Banking Group is starting to look snookered, requiring a clever shot to get out of a tricky position.
Or alternatively, the bank's hierarchy could swallow a dead rat and accept an easier option.
This would require ANZ's management, board and shareholders, and ultimately their counterparts at Australasia's other major banks, to accept what has been unpalatable to them: Big banks are now utilities and their future return on equity (RoE) is going to have to reflect this.
In a 2016 speech Neel Kashkari, the President of the Federal Reserve Bank of Minneapolis, suggested "turning large banks into public utilities by forcing them to hold so much capital that they virtually can't fail, with regulation akin to that of a nuclear power plant." Some may argue this is precisely what the Reserve Bank of New Zealand (RBNZ) capital proposals, which would require NZ banks led by the big four to bolster capital by about $20 billion over five years, would do.
But there's more to it. The conduct and culture problems within banking, and the Financial Markets Authority insisting banks remove pay incentives linked to sales by frontline staff, stem to a significant degree from a drive by banks to maximise profits. This is against a backdrop of key retail banking products such as mortgages, deposits and even KiwiSaver, being increasingly commoditised as regulation tightens and risk appetites decline in a debt sodden, low interest rate and lower growth world.
Some aspects of banking networks have long tied in with utility type services. ATM networks for example, and the infrastructure behind the processing of interbank transfers. And now developments in payments threaten to commoditise bank services further with the emergence of open banking and the fintech revolution. On top of this banks are at risk of losing key customer relationships to technology giants through the likes of Apple Pay.
Utilities are typically highly regulated, sometimes with price and profit controls in place and lower RoE than NZ's big banks deliver. Certainly their RoE, a measure of how effectively management is using a company's assets to create profits, tends to be lower than the 14% to 17% range NZ's big four banks have been in of late.
Bankers may not like the comparison with electricity, gas and water suppliers, or even telcos or airports, but similarities are there. Arguably bank capital requirements and stress testing set de facto price and profit controls much like those many utilities face. 
Lower RoE appears almost inevitable following the Australian Prudential Regulation Authority (APRA) decision to reduce the ability of the big four Australian groups to inject more capital into their Kiwi subsidiaries, and the RBNZ's strong line so far in its bank capital review.
ANZ, having bought the National Bank from Lloyds TSB for almost $5.5 billion in 2003, today generates a quarter of group earnings in NZ compared to about 10% of group earnings ASB, BNZ and Westpac NZ's parents make on this side of the Tasman. Thus ANZ said the APRA decision, aimed at mitigating contagion risk within banking groups, means it may have limited capacity to inject capital into ANZ NZ with its exposure to ANZ NZ "at or around the revised limit" based on its current balance sheet.
This comes, of course, with final decisions in the RBNZ's bank capital review due in November. ANZ has estimated the RBNZ's proposals would see ANZ NZ requiring between NZ$6 billion and NZ$8 billion of new capital over the proposed five year transition period. The lucrative dividend flow west from NZ appears set to shrink. And longer term an RoE range of say 8% to 12% may have to be accepted by NZ major bank owners.
UBS analyst Jonathan Mott has floated an idea of what ANZ could do to meet both the APRA and proposed RBNZ capital requirements. Mott's suggestion sees a Kiwi subsidiary bank "upstream" a dividend to its Aussie parent, which then reinjects the same value of capital back into the NZ subsidiary in exchange for new shares. He points out that this, based on a figure of $1 billion, would see $580 million effectively allowable as Common Equity Tier 1 capital for both the parent and subsidiary.
In Mott's example, the same $580 million of capital is being used to protect depositors in both Australia and NZ. Whilst this is currently allowable under APRA rules, Mott points out a key premise of Basel 3 international bank capital standards is that the same capital isn't eligible to more than one bank. Thus going forward it's hard to see regulators on either side of the Tasman tolerating this "double gearing" for long.
Doubtless there are others both within the big banks and at professional services and advisory firms cooking up ways the likes of ANZ may be able to meet both their APRA and RBNZ capital requirements, potentially by exploiting a loophole, whilst retaining the lion's share of their strong profitability. But neither the regulatory nor public appetites for banks bending the rules in the pursuit of continuing record profits are likely to be large.
The big banks have threatened to shrink their NZ business, or potentially sell out of NZ against the backdrop of the RBNZ capital review. The first option would damage public trust and thus their reputations. And if they sell they'll be selling businesses worth less than they were a year ago due to a weaker earnings outlook because of higher future capital requirements. Hence selling below book value could be on the cards.
Thus the big banks, led by ANZ, may be better off biting the bullet and accepting a utility-style future.
*This article was first published in our email for paying subscribers early on Friday morning. See here for more details and how to subscribe.