David Hargreaves ponders why a housing obsessed nation like New Zealand keeps electing governments that don't know how to handle housing issues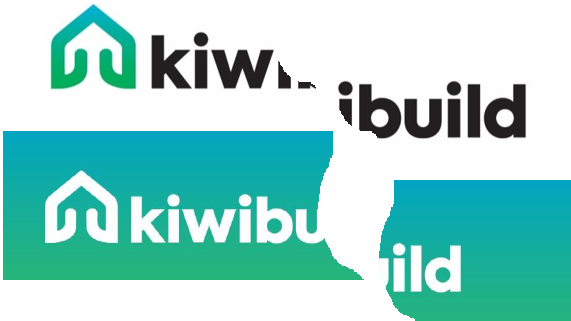 By David Hargreaves
So, what is it with housing?
New Zealanders like to own it. And they like to talk about it - a lot.
A fair few New Zealanders seem to know quite a lot about housing and what the various issues and complexities are.
And yet we keep ending up with governments that make a pig's ear of this subject, a subject that so many kiwis hold so dear.You would think we would do better, wouldn't you?
The previous National-led Government spent nine years flipping and flopping housing policies, alternating between trying to pretend we didn't have shortages of houses and then trying to do something about it.
Finally in the closing stages of that government they produced something that was either a master stroke or a declaration of their own impotence - they got rid of the Housing Minister title!
Remember that? A Government that was presiding over what a lot of people were calling a housing crisis without anybody officially designated with the job of handling said crisis!
Imagine if we went into a huge recession and decided we weren't going to have a Finance Minister any more? Well, you wouldn't would you. Although perhaps that could be the next masterstroke for the next recession!
So, anyway, National exits, stage right, in 2017 - and enter the Labour-led Government, with, aha, not just a Housing Minister, but a Housing and Urban Development Minister, Phil, suited and booted, 'we can fix this'...'KiwiBuild needed now' Twyford.
There's been plenty said about the Great Reset this week, so, I'll keep my comments brief on it.
I will just pose the question of whether any policy has ever crashed and burned as badly as this one. I still don't think it was given a fair enough chance. But you have got to say that the ineptitude with which the policy appears to have been driven would get a 10 out of 10 on the ineptitude scale. Rather than fix the ineptitude and have another go the Government has bailed.
And secondly, to those who have suggested that in terms of the housing portfolio, KiwiBuild was just an unwelcome distraction, well, yeah, I know what they mean in the sense it was just one part of a policy mix.
A distraction that helped form a government
But it was an 'unwelcome distraction' that for sure helped Labour get into government. It was overhyped in the election build up and at least some people must have voted for Labour on the strength of it. And I think we the people are entitled to slap any government around a little if they totally mess up and backtrack on a policy that was a flagship for them - however badly such a policy might have unravelled for them.
And governments do have a duty - I think - to give policies on which they were elected a fair crack. Don't just toss them in the bin and move on and pretend you never had the policy. It's treating the voters with contempt, I think.
As an example, I gather there was some chap with weird hair who had a go at making himself American President based around some fruitloop idea of building a big wall. Ha! Word is the guy's still talking about getting it done, because even he it seems realises it's important to try to at least been seen as doing what you said you would. However nutty it might be.
So, Labour should not easily be forgiven for giving up on KiwiBuild before it had been given a proper chance and for now quietly dropping the KiwiBuild name in favour of the rather clinical sounding Government Build Programme. (Yes, granted they haven't officially dropped the KiwiBuild name, but don't worry - they will. Just as soon as they think we are not watching any more.)
A rush job
It was clear to me from reading the package of materials for the Great Reset that the plan we were presented with, and which we have waited nine months for, has clearly not been put together across a nine month period. 
It is clear enough because the package we've been presented with looks like something that's been put together in a huge rush and has ideas that have not even been properly formed.
This suggests there's been a pretty fair degree of disagreement within the Government as to what to do. 
So, I come back to my earlier point: Why do NZ governments seemingly find housing so difficult to tackle as an issue when its something that just about all Kiwis know something about.
Is that one of the problems?
Are there too many conflicting views brought to bear?
We deserve better
Because everybody thinks they know a bit about housing, do we end up with governments that in this specific area don't draw enough on the industry expertise that is available?
It really is time we had a government in this country with a coherent and logical housing strategy. And we should be capable of producing such a government.
This Government has one chance to mildly redeem itself in the housing area. If it can genuinely make some progress on things such as reviewing the dreaded Resource Management Act, freeing up some planning constraints, finding convincing ways of handling who pays for infrastructure in new developments, ways of making building materials more affordable and other such inhibitions then it will not have been a complete dead loss.
But, you know, the election is now just around the corner. And it's looking like the Government will have been able to make very little headway with those bigger structural issues just mentioned.
Meanwhile the house building programme, the Government Build Programme (for goodness sake don't mention KiwiBuild), looks set to descend into the kind of ad hocery the previous National Government specialised in.
Low scores all round
Right now I would actually give this lot a worse score for how they've handled housing than I gave National - and believe me, I thought they were rubbish at it.
This Government's gone in the opposite direction to National in how it is handling housing. National lost the Housing Minister altogether. This Government now appears to have a plethora of ministers in this area.
I suspect the net impact of many ministers (too many cooks spoil the broth, anybody?) might be roughly the same as having no minister at all.
I for one will be looking with great interest at what housing policies are offered up by the various political parties in the run up to the election next year.
I'm not looking for whizzbang schemes with fancy names. Just some coherent strategies. That would be nice. 
A nation of house lovers with a government that knows how to handle housing. That would be wonderful.
*This article was first published in our email for paying subscribers early on Friday morning. See here for more details and how to subscribe.