Jenée Tibshraeny on how National's outdated approach to welfare would be too disruptive for a conservative party to pull off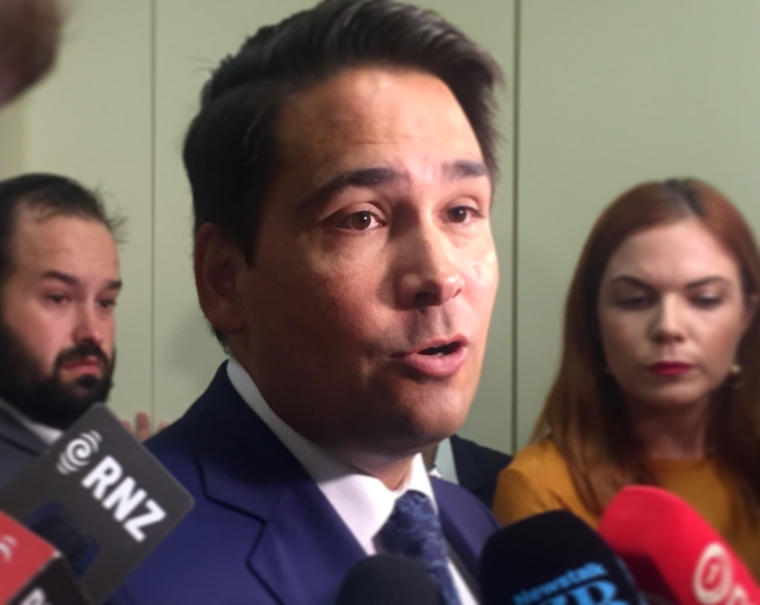 By ​Jenée Tibshraeny
The National Party dangled some bait before us this week, and most of us took it hook, line and sinker.
The delicacy on offer - a 56-page social services discussion document from an opposition party - wouldn't usually be that appetising to the media. But this was different.
Coming during a recess week in parliament off the back of a long weekend, there wasn't a whole lot of political news for National to compete with.
It seized the opportunity; Leader Simon Bridges dropping a provocative teaser on the eve of the document being released on Wednesday - a tweet saying National "will block gang members from the dole if they can't prove they don't have illegal income or assets". Included was a confronting video clip of Mongrel Mob members barking (literally).
The scene was set. A document that may otherwise have been skim read, was going to get attention. And it did.
The document was framed by Bridges' tweet. The most punitive parts caught the headlines.
However, some of these ideas were only suggestions National is seeking feedback on, not policy set in stone.
For example, it asked the question of whether "sole" parents specifically should lose their benefits if their children aren't immunised. And whether there should be consequences for young people not in education, employment or training, as well as their parents.
These ideas, seemingly plucked from thin air, gave National the airtime it wanted.
The reality is, it's highly unlikely a National-led government would take New Zealand back to the dark ages of "cracking down on dole-bludgers" even close to extent Bridges is suggesting.
It might introduce policies on the edges aligned with its hard-line rhetoric, but to turn away from a global shift in thinking on welfare, and scrap decades of policy work done by Treasury, would be no easy task.
Treasury has been figuring out ways to enable governments to take a more holistic approach to policymaking - measuring the fiscal and social impacts.
Former National finance minister and prime minister, Bill English, championed the "social investment" approach.
This was a framework that saw spending focused on targeted interventions aimed at improving people's lives.
The current government's "wellbeing" approach has a similar focus, but is more broad-based.
While the previous government sought to use better quality data to really target those most in need, this government is taking a wider, inter-departmental approach to achieve set outcomes like improved mental health.
One of the world's leading wellbeing economists, who's a Victoria University professor, senior fellow at Motu Economic and Public Policy Research Trust and former Reserve Bank chairman, Arthur Grimes, believes neither the previous nor this government have struck quite the right chord.
He says the Coalition Government's approach lacks measurable targets, while the National-led Government's approach was implemented poorly and focused too much on the direct financial cost of a policy, rather than weighing up its social benefits.
In other words, it might've seen a move to get a 55-year-old, who looks after her grandchildren, into paid employment as a positive, without recognising the benefits of her care-taking to her grandchildren and society more widely. 
Grimes admits this sort of thing is difficult to measure and put into policy, but maintains Treasury is doing some valuable work in the space.
In contrast to what the Government says, Grimes does not believe it's breaking new ground on the wellbeing front "whatsoever". In fact, he believes New Zealand has some catching up to do.
Sure, Grimes has dedicated much of his career to wellbeing research and policymaking, so his comments need to be framed in this context.
But it would seem insane for a party that was, and according to its latest discussion document, still is, all about social investment, to make a U-turn and undo several years' work.
Indeed, National in its document, made some measured suggestions aligned with this approach.
In support of the wellbeing approach, it also said: "Across government, social sector agencies have been working together to increase alignment and minimise duplication.
"National would like to see this continue, with agencies demonstrating a greater degree of collaboration and working across silos in order to achieve the best possible outcomes."
But would National have garnered any attention if Bridges said, 'Yeah look, Bill was keen on social investment, Grant has broadened this approach without doing anything revolutionary, and we would probably do something kinda similar'?
No.
National is a relatively conservative party.
As much of a beef as Bridges has with Treasury, it's unlikely he'll try to undo decades of work to deviate drastically from the status quo.
At the edges - maybe, but not at the core.
The other issue is that National can't really attack the Government for its work on social services, as it hasn't done anything majorly different. 
In the year to June 2019, the Coalition Government spent $11.3 billion on "social services" excluding NZ Superannuation ($14.6 billion). It allocated $12.3 billion towards social services (excluding Super) for the year to June 2020. 
By contrast $11.8 billion was spent on social services (excluding Super) under National, in the year to June 2017. 
Changes to initiatives included in the "social services" vote in different budgets make it difficult to make exact comparisons over these years, but the general picture is clear - the Coalition Government has not been transformative. 
The Welfare Expert Advisory Group it commissioned to investigate the system suggested a range of changes to the system that would cost $5.2 billion a year. 
National is making cheap shots at the expense of our most vulnerable in a bid to solidify its base and pinch votes off NZ First, a party set to campaign more in National territory on issues like farming and the environment the closer we get to the election. 
Unfortunately, the more we bite at National's yucky bait, the more it will throw at us.
Even though the last thing the world needs right now is more "us vs them" discourse; or further marginalising the marginalised, who are latching on to populism, and in some instances, extremism.