The Opportunities Party's Geoff Simmons on Aussie banks, changes in land uses, the NZ Productivity Commission's latest report, Unconditional Basic Income and urban design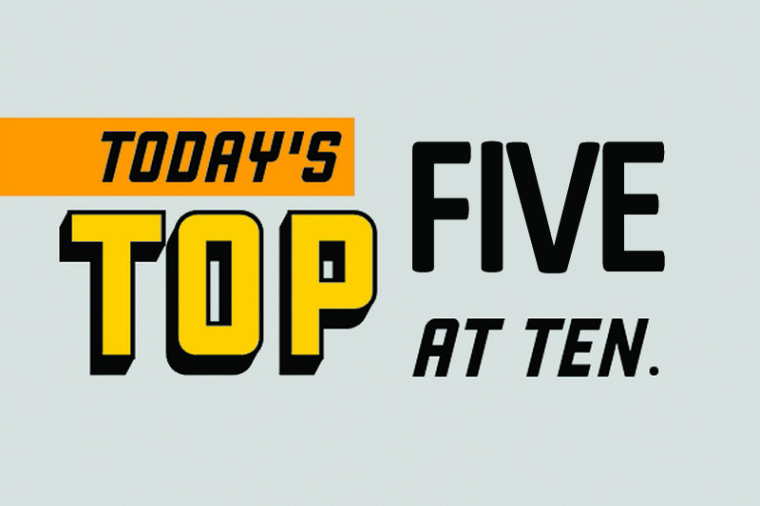 This week's Top 5 comes from Geoff Simmons, leader of The Opportunities Party.
As always, we welcome your additions in the comments below or via email to david.chaston@interest.co.nz.
And if you're interested in contributing the occasional Top 5 yourself, contact gareth.vaughan@interest.co.nz.
1. Aussie banks.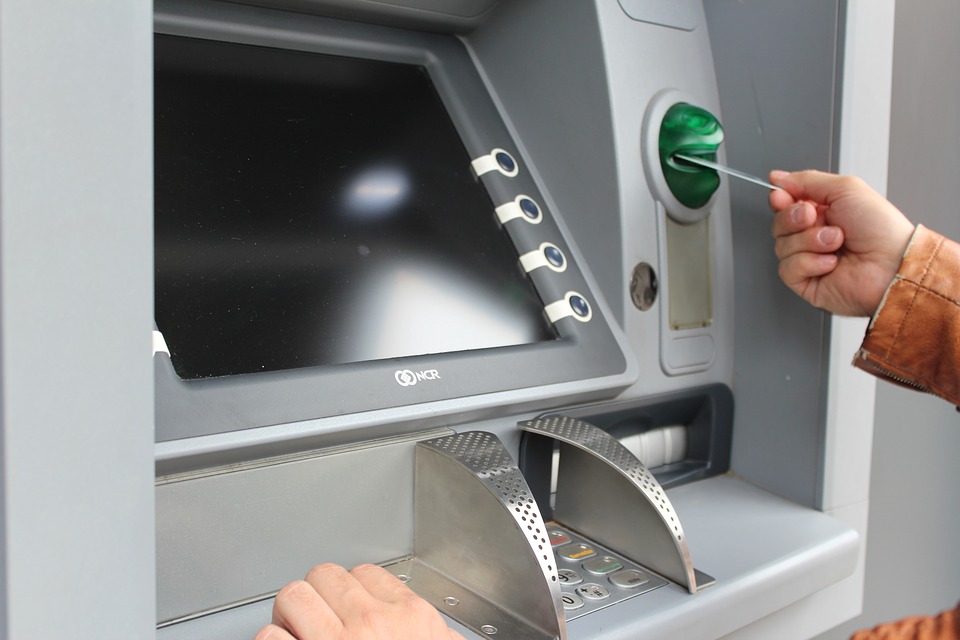 It has been a massive year for the Australian banks. After a very public and humiliating Royal Commission, it seems that they still haven't learned their lesson. The latest casualty is the CEO of Westpac Brian Hartzer, who has been sacked over a money-laundering scandal. Remember, this is the parent company of the bank that our Government uses here in NZ.
What blows me away is that, despite our own scandals around former ANZ CEO David Hisco and capital buffers, we haven't started a conversation about whether the Aussie banks are up to the same mischief here. Prima facie, I think we should be concerned because NZ is a more profitable banking market than Aussie on a number of fronts. Our Government and the Reserve Bank have both issued wet bus ticket slaps in recent times. TOP, Rob Stock, and Bernard Hickey are all calling for a proper inquiry in New Zealand.
So what did Westpac do, or not do, in this case? This piece from the Australian Financial Review sums it up nicely:
It was all just a software problem, say the bank's defenders.

But the 12 case studies that AUSTRAC details blows that claim up.

They show not just that Westpac ignored the risks that paedophiles were using their system, but that when Westpac did identify suspected paedophiles, for a long time the bank did nothing.

The timing suggests it only acted when it felt threatened, first by AUSTRAC's legal case against Commonwealth Bank, and then by the banking royal commission.
2. Changes in land uses.
Meanwhile on the farm, NZ banks are busily reducing their exposure to rural debt. Surprise surprise, they have discovered that there is a lot of risk! Some farmers still reeling from being sold dodgy financial derivatives by banks a decade ago are now being told that they themselves are too risky a proposition.
It isn't hard to see why. While farmers escaped from the clutches of the Emissions Trading Scheme virtually unscathed, other threats are lining up. The biggest from government is the freshwater changes. While the cost of these changes probably won't be as big as Dairy NZ suggests, nor will it be as small as the Government claims. Some changes in land uses look inevitable – particularly in Canterbury.
The other big threat, of course, is synthetic meat and milk. While the speed of the transition is up for debate, most agree that synthetic meat and milk will eventually replace the commodity markets our farmers largely rely on. Focussing on premium, value-added products is the only hope they have of ensuring meat and milk don't go the way of wool, which was eclipsed by nylon in the 1960s.
Our Government should be investing in research to help farmers diversify and manage that transition.
Like all forecasts, the predictions about synthetic meat and milk vary enormously. This FastCompany article is from the bullish end of the spectrum:
By 2030, we estimate the number of cows in the U.S. will have fallen by 50% and the beef and dairy industries will have collapsed as animal-derived foods are replaced by modern equivalents that are superior and cost less than half as much to produce. All other livestock industries will suffer a similar fate, while businesses throughout the supply chain, from processing plants and renderers to crop farmers and tractor manufacturers, will be hit hard.

This is a protein disruption driven by economics. We can now program microorganisms to produce almost any protein we want because of huge advances in precision biology (the convergence of biology and information technologies) and a process we call precision fermentation (PF). Today, 90% of American-made cheese uses PF proteins. (This is not genetic modification of foods. Proteins have no genetic material so they can't be genetically modified.) The cost of PF is falling exponentially, from $1 million per kilogram in 2000 to about $100 today. Assuming existing technologies, we project these costs will fall to $10 per kilogram by 2023 to 25. PF proteins will be five times cheaper than animal proteins by 2030 and 10 times cheaper by 2035.
3. NZ Productivity Commission report.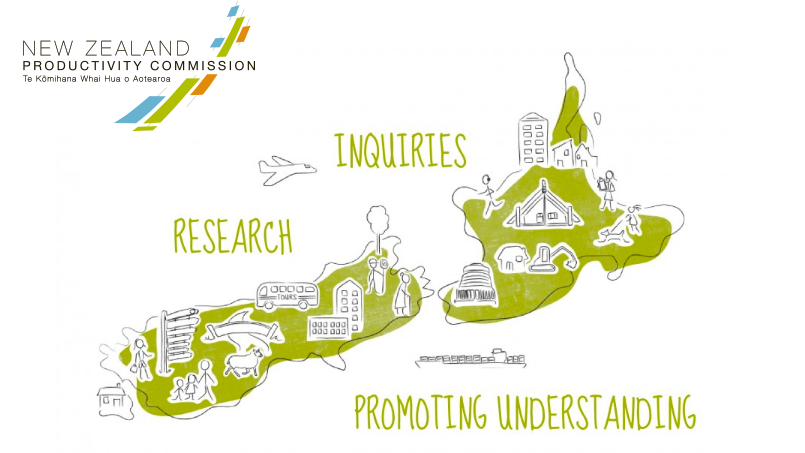 The NZ Productivity Commission has released its second report on the future of work. The focus has pivoted a bit and ended up looking at why New Zealand is so bad at adopting new technologies that can lift our productivity.
In this report, the commission essentially argues that if we want to shelter people from income fluctuations in the future economy, we should look at mandatory income insurance. This could be done on an individual basis or allow for subsidisation across workers. Of course, this opens up the question of who funds it.
Kiwi economist Andrew Coleman suggests we should do so by taxing labour rather than capital. In New Zealand, the received wisdom has been to tax everything a little bit. But Coleman has long argued that our relatively flat tax structure is out of step with the rest of the world. The net result is high tax on capital income relative to labour income, which discourages productive investment. Coleman points out this problem is exacerbated by not taxing the returns from housing which, as a result, remains the investment of choice.
Funding mandatory income insurance through a 'payroll' tax would be more in keeping with approaches to taxation overseas.
From the commission's report:
Firms are more likely to adopt technology if the adjustment costs they face, including labour-related costs, are low relative to the benefits they anticipate from technology adoption. Labour-market settings, particularly those that favour workers' job security, can increase these costs. Countries that have adopted policies that promote income security over job security – known as "flexicurity" – tend to be more open to technology adoption on both sides of the employment relationship.

A move to flexicurity is attractive on many fronts, including increasing technology adoption, and improving productivity and living standards. Such a move would require parties with bargaining power to reconsider long-held positions. But finding a way to do so could improve productivity, wages and living standards.
4. Unconditional Basic Income (UBI).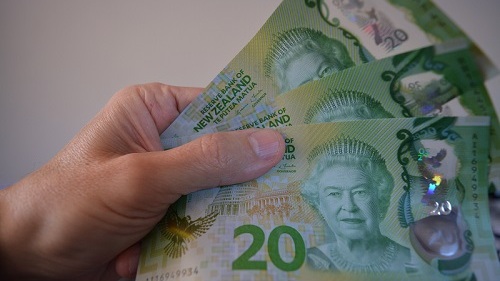 The commission's report also recommended against a UBI, arguing it would either be too low to provide a liveable income or be prohibitively expensive. Of course, it only looked at the UBI through the lens of income security. There are plenty of other lenses that make a UBI an alluring concept.
Fundamentally, we need to ask what we as a society want from the future of work. A lot of people think that work gives our lives meaning, but that is not always the case. An analysis done on "bullshit jobs" shows that mental health suffers just as much from doing pointless work as it does from not working at all. In my view, a UBI won't get rid of work, but will allow people some flexibility to pursue other forms of meaning.
I'm going to abuse my editorial position to quote my own blog on the subject:
The Commission includes plenty of experts, so of course I will give the report a thorough read. However, I would say up front that it did not think about how complex the current tax and welfare systems are and the crazy incentives they create. Nor did it consider how many people don't get their entitlements or face stigma and shame when they do. It didn't factor in the time and money wasted on bureaucracy and paperwork, or making people jump through hoops. Nor did it weigh the value of the huge amount of unpaid work that keeps our society operating. Finally, it did not contemplate how to encourage people to start businesses or pursue creative endeavours.

No, the Commission only looked at the idea from the perspective of income security for work and of work being the future of our economy. While that may remain the case for the immediate future, we have to ask whether we might start seeing some benefits from a modern market economy in the form of being able to work less. Shouldn't that be the ultimate point of progress? That we all get greater choice?
The concept of a UBI is gaining traction in the United States thanks to the presidential campaign of entrepreneur Andrew Yang. Check out his campaign video.
5. Urban design.
Finally, more dire news this week on housing and climate change. Despite falling interest rates, housing continues to become more unaffordable for first home buyers. Emissions also continue to rise rather than fall, and greenhouse gas concentrations are growing accordingly. Massive cuts are needed to keep warming under the target of 1.5 degrees. The UN described the findings as "bleak".
If we are to solve both the housing crisis and the climate emergency, then the farmers are right. Just as farmers need to transform farming, urban dwellers need to transform our cities. Luckily, we have a new crop of leaders like Skye Duncan who are rethinking how we use our precious urban space:
Duncan was involved in a project to give part of Times Square in New York back to pedestrians.

"This was a project to really reiterate that one of our most critical assets in our cities is our streets. They typically take up 80 percent of our public space, which means that as cities it's one of our biggest kind of untapped assets."

It was proposed that one of the busiest intersections in the world was closed to traffic for a trial, she says.

"They'd done their homework; 89% of the space was being given to cars but 89% of the people in the space, were people walking.

"So it was a kind of a complete, inverted mismatch of who was there and who was getting all the space."

For the six-month trial they collected lots of data, Duncan says.

"What were the average speeds of the taxis? What was bus ridership? Well, it went up. What was air quality? It improved. Did people prefer it? Yes, the vast majority of people preferred it.

"Businesses ended up doing better, it was safer, [fewer] crashes the injuries went down. Every metric that was measured showed that this kind of very radical change or radical rethinking was a very successful move. And based on that, they were able to move forward and make that permanent."