Crown company borrows money for infrastructure from Crown entity at rate of 5.37% for the sake of keeping debt off government books, when the Government could've issued bonds at 3%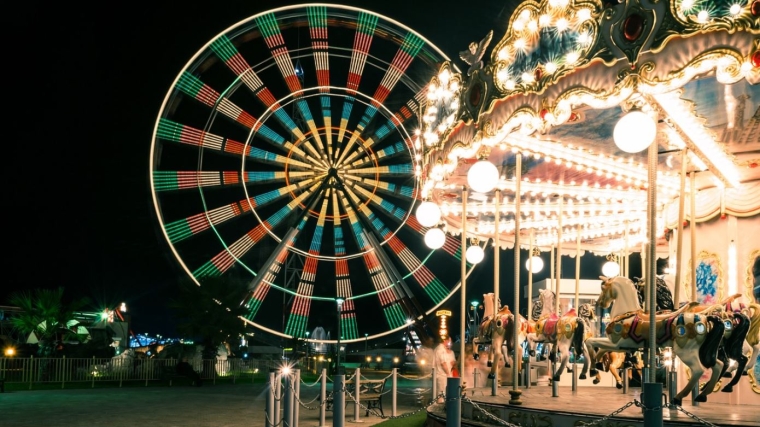 By Jenée Tibshraeny
New Zealand needs infrastructure, as much as it needs more houses.
This is a statement most of us can agree on.
Yet when it comes to local councils floating the idea of increasing rates, or central government (a left-leaning one in particular) increasing taxes, the consensus fades.
Public opinion gets even more divided when it comes to the government taking out more debt, possibly forgoing an aesthetically pleasing surplus.
There are capacity constraints, but it's no wonder we have an infrastructure deficit.
Urban Development Minister Phil Twyford has identified another way of raising money to pay for infrastructure, which keeps debt off local and central governments' books, and therefore hidden from voters.
The solution involves setting up a company that takes out a loan to pay for infrastructure in a new subdivision, which is repaid by levies charged to property owners in the area.  
However, the luxury of containing the debt and risk to that company comes at a cost. 
ACC issued long-term loan at 5.37%
The Government has permitted Crown Infrastructure Partners (CIP) to set up a special purpose vehicle, or subsidiary called Milldale Infrastructure LP, to help fund roading and wastewater infrastructure at the new Milldale subdivision in Wainui, Auckland.
The Accident Compensation Corporation (ACC) has agreed to lend Milldale Infrastructure LP up to $60 million over 35 years at a fixed interest rate of 5.37%.
Milldale Infrastructure LP will only start repaying the principal from 2026. The interest it owes ACC will initially be added on to the loan.
CIP will also make a $3.7m equity investment in Milldale Infrastructure LP on behalf of the Crown.
The plan is for Milldale Infrastructure LP to contribute a total of $48.9m towards the infrastructure, being developed by Fulton Hogan.
The loan and equity investment will be repaid using levies charged to property owners in Milldale over 30 years.
The expectation is for 3,027 homeowners and 153 commercial property owners to be levied $1000, and 680 apartment owners $650 in their first year, with these levies increasing by 2.5% a year.
There is also an option for property owners to make an upfront levy payment upon purchase. The amount they will be charged will depend on market interest rates, so will fluctuate.
If all the expected number of properties sell, no property owners take up the offer to pay their levies upfront (so far one property owner has opted to do so), and no owners default on their levy payments, Milldale Infrastructure LP will collect $159m over 30 years.
So, roughly $159m will be collected to cover the cost of a $48.9m infrastructure investment.
Government could've issued bonds at 3%
If the Government wanted to raise these funds the good old-fashioned way, it could've issued bonds.
The bonds it issued in November 2018, when the CIP deal was announced, had yields of 3% (these have since fallen with interest rates).
However, with 19-year terms, these weren't as long as the especially long 35-year term offered by ACC for its loan.
The other upside of the ACC loan is that neither the Crown nor CIP need to provide a guarantee for it. 
However, the complexity of all the contractual arrangements involved between property owners, Fulton Hogan, CIP, Auckland Council (which will collect the levies), Auckland Transport and Watercare, add extra legal and administrative costs. CIP will also need to be paid a return, which is confidential for commercial reasons, for its equity investment. 
If Milldale Infrastructure LP took out a loan with an interest rate of 5.37%, and could start repaying it immediately, it would end up paying 2.2 times what it borrowed after 35 years.
But the amount it is collecting in levies is likely to be more than three times the value of its investment.
The cost of keeping face
Twyford isn't concerned about the cost of the set up. He said it had to be commercially viable. In other words, if it was a rip-off, sections wouldn't sell.
Buyers are made well aware of the levy set-up.
Twyford plans to introduce legislation to Parliament in coming months to make it easier for the Milldale model to be replicated in other high growth parts of the country.
But one has to ask whether it's worth a Crown-owned company taking out a loan from a Crown entity at 5.37%, for the sake of keeping debt off local/central governments' books, when the Government could issue bonds at a much lower rate.
This seems particularly ludicrous when at 20.2% of GDP, New Zealand's net Crown debt is low by international standards and credit rating agencies say more can be borrowed without the country's credit rating being affected.  
It was fear of the public thinking Labour is bad with money that prompted Finance Minister Grant Robertson to impose Budget Responsibility Rules requiring him to cut debt to 20% of GDP by 2022 (a looser target than proposed by National before the 2017 election).
The Government should show some prudence by not getting property owners to pay an arm and a leg to keep debt off its books.
But sadly, it seems to think it's better off paying a high price to make it look prudent, rather than tackling the public's misconceptions around tax always being 'bad' and surpluses always being 'good', thus preventing it from spending what's necessary to provide infrastructure.