TOP Leader Geoff Simmons argues that the "eco socialist" claim that we can't keep on growing economically is not only wrong, it's also a pointless claim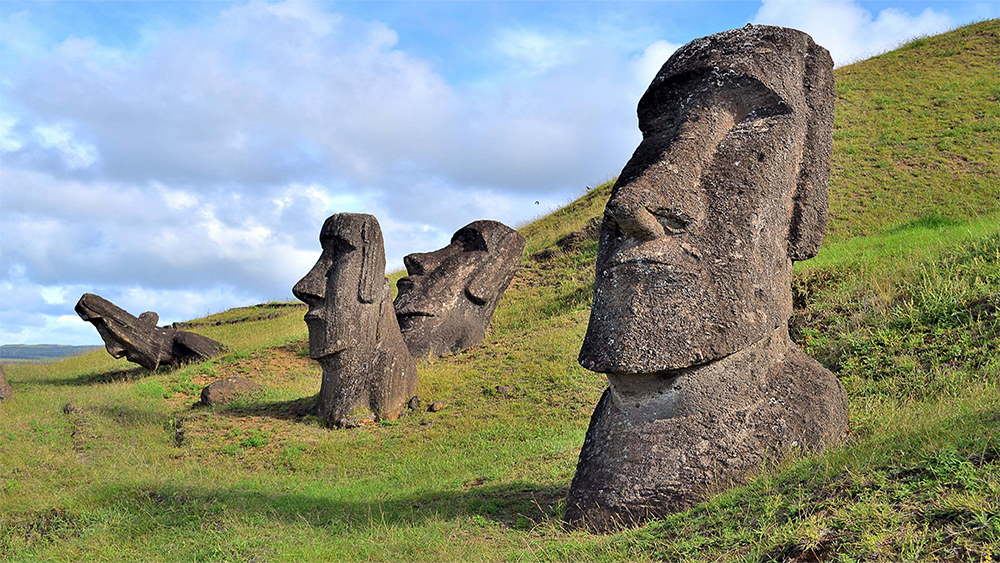 The eco-socialist movement argues that we can't have exponential growth on a finite planet. By exponential growth I assume they mean that GDP (Gross Domestic Product) can't keep rising in percentage terms (which creates an exponential effect).
I'll come right out and say it: as an economist I think endless growth is technically possible. The key word there is technical, because my reasoning is nerdy and economic. However, the more important point is that I believe this is a pointless topic of conversation.
In this first article I will give my technical response to the question to satiate the eco-socialists who want the question answered. In a second article I will set out why this conversation is pointless and what better ones we should be having.
The eco socialist argument
It is a fairly simple argument and contains enough "truthiness" to convince a lot of people. The line of argument goes like this:
Economic growth consumes resources.
We live on a planet with finite (limited) resources.
Therefore eventually, we must run out of the capacity for exponential economic growth (unless we start mining asteroids etc).
The economist response
I don't want to speak for a whole profession here, so I will speak for myself. That said, I think many economists would agree with what I have to say.
I completely accept we live on a planet with finite resources. Thankfully I doubt we will ever use them all because they eventually become too expensive to extract. And usually, thanks to the wonders of human ingenuity, alternatives become available.
Nonetheless, there are two ways that exponential growth is possible even with limited resources: productivity growth and inflation.
More from less
The first and most important is through productivity growth. Think of this as working smarter, rather than harder. Some people call this getting more from less. In simple terms, economic growth is made up of productivity growth and using more resources. We can't do the second one forever, but we can keep doing the first. In other words, resources are limited, but human creativity and innovation is not.
If you want to increase our incomes without using more resources, productivity is the answer. And crucially if you want to use fewer resources and keep our income the same, productivity is also the key. Without productivity growth pretty much the only way we can our emissions reductions goals is by all becoming peasant farmers. That isn't my idea of fun.
Here is a simple example. The amount of aluminium used to make a drink can has halved since the 1970s. There are massive environmental benefits from this, but the change hasn't been driven by environmentalism, just the pursuit of profit. Cans just hold liquid, as long as they do that job, nobody cares. So companies have had an incentive to make the packaging as minimal as possible.
A better example of this is the information technology revolution. Humans have hugely improved the power of computers in recent years. We can do much more with them, and this power combined with evolving software allows us to do (consume) a lot more without using more resources. Logistics is a lot more effective with IT, saving a lot of resources and reducing carbon emissions. Think of all the devices that are now in your phone and all the things you can do with it! There is a computer, a calculator, a watch, a phone, an alarm clock, a stereo… this has reduced the need for a lot of stuff.
The trouble is here in New Zealand MOST of our growth comes from using more resources. In particular over the last decade it has come from a rising population. We have more people, working longer hours, milking more cows in places they shouldn't be. That is not cool. We should be aiming to emulate overseas countries and improve our productivity so that we can get more from less. This is central to what TOP is about – working smarter as a country. Ending our love affair with speculation on land prices and investing in businesses that actually create jobs and exports is a massive part of that.
In short, growing our productivity is really important, and New Zealand has generally sucked at it.
Inflation
The second way to have growth is through the magic of economic jiggery pokery; i.e. inflation. Nominal GDP is made of of the volume of goods sold, multiplied by the price. This can continue to rise indefinitely without using any more resources, just through prices rising.
Sure, this is not real GDP growth. No one's income would be any higher in terms of purchasing power, but it is nonetheless a form of exponential GDP growth.
The Reserve Bank is tasked with ensuring there is a little bit of inflation in the economy. The reason for this is that if prices fall, the concern is that people will not spend their money, waiting for prices to fall further.
Some economists believe that given the economic malaise faced in many parts of the developed world, monetary policy should shift to targeting nominal GDP. In other words, allowing for either GDP growth or prices rises, or a little of both. This is being trialled at the moment in Japan - it will be interesting to see how it pans out.
You're probably thinking blah blah blah economics schmeconomics. This is a pretty technical answer and I agree. That is because the topic itself: exponential growth on a finite planet is stupid. I'll set out why in my next article and talk more about the questions we should be asking.
---
*Geoff Simmons is an economist and the leader of The Opportunities Party.