TOP Leader Geoff Simmons wants us to focus on meaningful issues when we talk about "wellbeing" and "progress", and seek it in a system most likely to deliver what we really need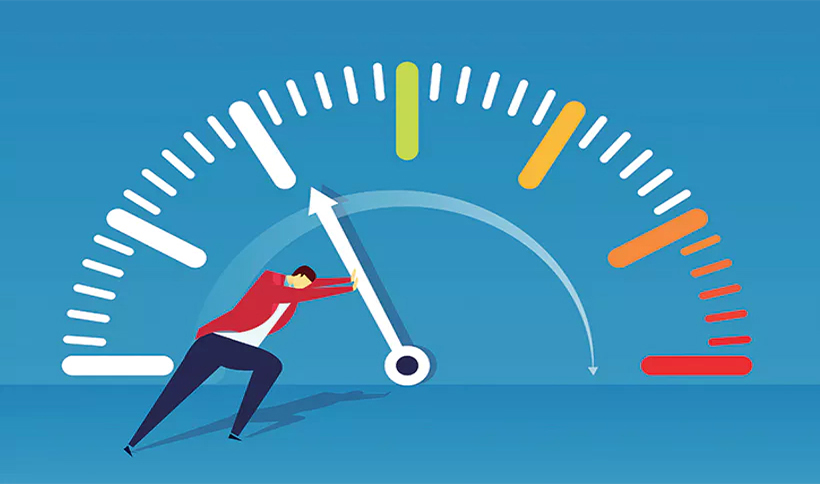 In my previous article I set out how the eco-socialist movement is fixated on the claim that we can't have exponential growth on a finite planet. I argued they are wrong.
Ultimately though it was a technical answer to a stupid question. In this article I will set out why I think the question is stupid, and what I think the important conversations are to have.
GDP is a crap measure of progress
The irony is that the same eco-socialists claiming we can't have exponential growth also argue that GDP is a poor measure of wellbeing. Most economists would agree with this latter point.
Most people know the drill by now. GDP includes the Canterbury earthquake rebuild, which left Christchurch no better off than it was in 2010. There are other examples, including paying for security and cleaning up pollution. More GDP doesn't mean we are better off.
There are examples that go the other way of course. We have seen huge improvements in computing power over recent decades, yet the price of computers has largely stayed the same. This makes us far better off, yet GDP is no larger because of it.
Anyway, can you see the contradiction here? We have a measure that is not quite pointless but certainly limited, then eco-socialists claim we are slaves to it?
Who says we have to grow GDP?
Who cares if we grow or not? Nobody is holding a gun to our head demanding that we grow our GDP. Politicians fret about GDP because it determines their tax revenues, which determines their budget spend up. But everyday people don't care. They care about whether they have money in their bank account and can buy what they need.
Growth is also used by businesses as a sign of confidence to invest, but that is a fairly crude measure across the whole economy. Even if overall growth is stagnant, some sectors are growing and will need new investment, others will contract. 
Japan's GDP was pretty much stagnant between 1998-2016, only having recently lifted above those levels. Even that recent surge seems to be a result of relative inflation as in $US terms GDP is still lower than it was in 1995. Importantly Japan have just changed the way they run monetary policy. Their GDP per person has grown a little since the 1990's, but again not in $US terms.
Has the sky fallen in? No. Unemployment is 2.4%. One major reason their growth has stagnated is because of their ageing population. Their working age population has been falling since, you guessed it… the mid 1990s. Without immigration ours would have been doing the same about now.
As noted in my previous article, the Reserve Bank wants to see some inflation and they will jiggle things to make that happen. That means that they are likely to plump up nominal GDP over time. But real GDP? Nobody says it has to keep rising.
There is nothing to stop you from working fewer hours, getting paid less and consuming less. Go for it! Many people have already made this choice. Quit your job, move to Motueka and raise chooks if you want, nobody is stopping you. In fact, some businesses are moving to a 4 day week without reducing pay! They do this because people can achieve the same amount in less time if they are well rested. In other words, they are improving productivity. As I mentioned in my last article, productivity - doing more with less - is crucial to a future with a strong economy and flourishing environment.
There is no magical mystery force that is pushing our GDP figures higher every year. It happens naturally, because of lots of small decisions, individual people innovating, working hard and trying to get ahead. That is the miracle of modern capitalism.
In New Zealand's case, GDP growth in recent years is mostly a result of our population rising. Before that it was because our cow populations were rising. That is the problem, New Zealand has never been very good at working smarter, in getting more from less. I agree with the eco-socialists here - New Zealand's growth has been dumb and dirty and we have to sort it out.
In sum, the eco-socialists have set up a straw man of exponential GDP growth and are using it to beat us around the head. It is a stupid conversation to have in the first place. What questions should we be asking instead?
What do we really want?
What we all really want is progress, right? An improvement in our collective "wellbeing". It doesn't matter whether you are a lefty or a righty or an environmentalist, we all want the same thing. The argument is really over how we define progress, and how we share the gains.
As noted above, GDP is a crap measure of progress. Lots of work is going into alternatives, but we are unlikely to find one number that captures the different things we all value. Finding an agreed measure of progress is hard, and that conversation is ultimately what democracy is about. The "Wellbeing Budget" was nothing new in that respect. 
Let's say we can find a better measure of progress, one that really reflected what we want as a society. One that included environmental impacts along with economic and social ones. If we replaced GDP with this better measure, wouldn't we want that measure to rise over time? Don't we all strive for a better life for ourselves and our children?
Finding a single measure will be hard, but in the meantime there should be one measure we can all agree on. New Zealand needs to improve productivity, to work smarter. This really is the core of what TOP is focussed on. If we improve productivity, if we work smarter, if we do more with less, we can be better off. Resources are limited, but human creativity is not.
What system is most likely to give progress?
Who cares about exponential growth? Continual progress is possible, and that is what we should aim for. In particular New Zealand needs to focus on improving productivity, on working smarter. The question is what way of arranging society will get us there? I argue that the answer is capitalism.
Capitalism provides us with the incentives to do better. To innovate, to create, to strive. No other system has as much promise to deliver. Where capitalism has bad effects it isn't the fault of the people or businesses involved. It is the fault of government for not putting the right limits and incentives in place to make sure growth works for us all. The answer is to demand better government than we have now.
Capitalism certainly needs a massive reset to make sure it works for people and operates within environmental limits. Here in Noo Zillund, capitalism needs to be steered away from speculation on land toward investment that creates jobs and exports. Land speculation is a zero sum game that is making the rich richer and the poor poorer. It also makes it harder to look after the environment, as we have to push the land harder and harder in order to pay the mortgage.
Capitalism definitely needs a reset, but let's not throw the baby out with the bathwater.
---
*Geoff Simmons is an economist and the leader of The Opportunities Party.