Westpac CEO David McLean details the bank's efforts to combat climate change, saying banks need to make it easier for their customers to take action on climate change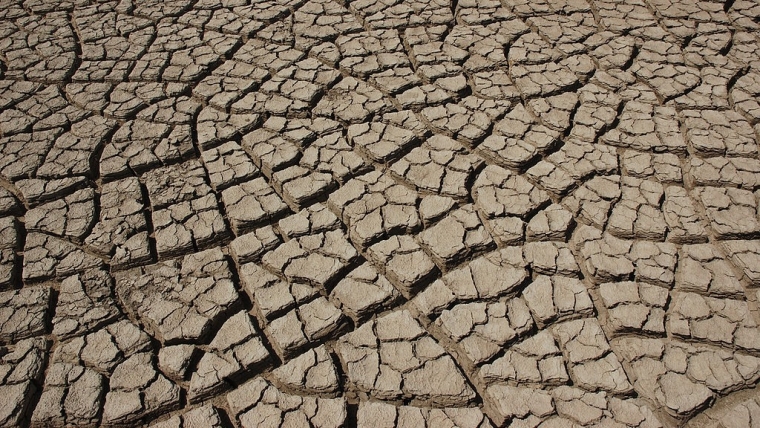 By David McLean*
What will climate change in New Zealand look like? It's a question that's no longer hypothetical – we've just seen a preview this summer – and it's something we and every business need to be thinking about.
A record drought in the north, and record flooding in the South, at almost the same time. Orange skies from bushfires burning across the Tasman. Extreme weather events that, according to scientists, will only increase in frequency and severity as the planet warms up.
An equally urgent question is, what will our response to climate change be? Will we accept a reality of storm surges, crop failures, fires, food shortages, emergency evacuations and the arrival of tropical disease and parasites? Or will we identify ways to cut emissions, live more sustainably, and build more resilient communities?
Our response to these challenges will fundamentally reshape our economy. There are huge risks if we get it wrong, but also new opportunities if we can make positive changes.
It's something we give a lot of thought to at Westpac and it's why we're taking action aimed at trying to help speed up New Zealand's transition to a net carbon zero economy.
Firstly, Westpac is offering customers with home mortgages up to $10,000 interest-free to improve their energy efficiency, through the purchase of heat pumps, solar panels, double glazing, ventilation or insulation. Our new loan, known as Westpac Warm Up, will help make our customers' homes warmer, drier and healthier, while at the same time helping the planet. It's a win-win.
We believe businesses like ours need to make it easier for their customers to take action on climate change.
Secondly, we're officially New Zealand's first Toitū carbon zero certified bank. That means we're actively reducing our emissions, in line with a 1.5 degree world, and offsetting the remainder with New Zealand native permanent forestry carbon credits.
The nature of our business means that we're not a big polluter, but we know that if we want to take action on climate change, we need to have our own house in order. Since 2008 we've reduced greenhouse gas emissions by more than 50%. This move takes that one step further – and we've committed to a further 30% reduction by 2025.
Thirdly, we've committed to transitioning 100% of our car fleet to Electric Vehicles by 2025. Right now, roughly a third of our fleet is electric. In time, our fleet of more than 300 cars will also provide an affordable way for Kiwis to go electric when they come on to the second hand market.
But we also know that who we lend to is ultimately more important than our own footprint.
We've been working for several years now to increase lending to climate change solutions – things like renewable energy, certified green buildings and public transport – and that lending now sits at $1.6 billion.
Conversely, our lending to fossil fuel mining and production has dropped by 61% since 2012 to $272 million and we publish this transparently. We're the only bank to do so. Gas in particular will remain important for some time to support renewable electricity at peak times – particularly as we lower emissions by electrifying more of our economy – but we have strict criteria around this lending.
We are also supporting high-emitting customers in other industries to cut their footprint.
We know that to lead the fight against climate change, businesses need to do more good and less harm. For Westpac, less harm means less air travel, less waste, less vehicle emissions, less lending to sectors that aren't helping a transition and less business-as-usual thinking. More good means more green lending, more leadership, more EVs, more trees planted. In other words, more action.
Perhaps no recent call to action has been as pressing or as poignant as that of long-time environmental businessman and leader the late Sir Rob Fenwick, also a member of Westpac's sustainability advisory panel. In an article in The Listener last week, he warned that time is running for our environment.
"This is a crisis. Time is running out for the treasures of nature that we love, and it is worth using every last breath, all of our collective energy, to save our land and secure our future."
My challenge to other businesses is to heed those words and think about what action can we take, what future do we want for our grandchildren, and how can we work together to achieve it.
---
*David McLean is chief executive officer of Westpac New Zealand.