Gareth Vaughan on the long-run economic consequences of pandemics, how the South Koreans & Germans are dealing with COVID-19, picking the bottom & don't try this at home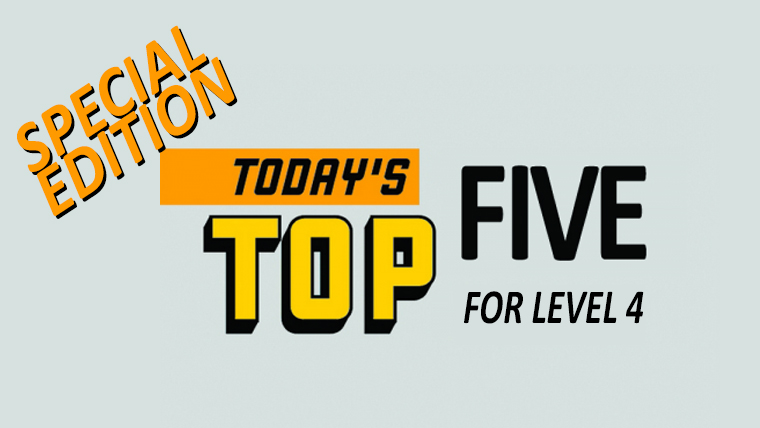 Welcome to our latest COVID-19 lockdown Top 5 special. All our previous Top 5s are here.
1) The longer-run economic consequences of pandemics.
Oscar Jorda, Sanjay R. Singh and Alan M. Taylor from the University of California have released a dark academic paper for these dark times. They've looked at the long-term economic impact of pandemics dating back to the Black Death.
Little is known about the medium- to long-term macroeconomic effects of global pandemics. But the recent COVID-19 outbreak places more urgency on trying to gauge the likely economic fallout. In this paper we use the history of pandemics and rates of return since the 14th century to shed light on this problem.
Here's their conclusion.
Summing up our findings, the great historical pandemics of the last millennium have typically been associated with subsequent low returns to assets, as far as the limited data allow us to conclude. These responses are huge. Smaller responses are found in real wages, but still statistically significant, and consistent with the baseline neoclassical model.

Measured by deviations in a benchmark economic statistic, the real natural rate of interest, these responses indicate that pandemics are followed by sustained periods—over multiple decades—with depressed investment opportunities, possibly due to excess capital per unit of surviving labor, and/or heightened desires to save, possibly due to an increase in precautionary saving or a rebuilding of depleted wealth.

Either way, if the trends play out similarly in the wake of COVID-19—adjusted to the scale of this pandemic—the global economic trajectory will be very different than was expected only a few weeks ago. If low real interest rates are sustained for decades they will provide welcome fiscal space for governments to mitigate the consequences of the pandemic. The major caveat is that past pandemics occurred at time when virtually no members of society survived to old age. The Black Death and other plagues hit populations with the great mass of the age pyramid below 60, so this time may be different.
2) How South Korea reined in the outbreak without shutting everything down.
Some countries are seemingly doing much better than others at combating COVID-19. Among those that appear to be doing well is South Korea. Writing for NPR, Jason Beaubien looks at what's working for South Korea where the number of new cases has slowed significantly. The Koreans have done this without some of the strict lockdown strategies deployed in countries like New Zealand. The key appears to be widespread testing.
South Korea's foreign minister, Kang Kyung-wha, speaking to the BBC last week, said the key lessons from her country are that it developed testing for the virus even before it had a significant number of cases.

"In mid-January, our health authorities quickly conferred with the research institutions here [to develop a test]," Kang said. "And then they shared that result with the pharmaceutical companies, who then produced the reagent [chemical] and the equipment needed for the testing."

So when members of a religious sect in Daegu started getting sick in February, South Korea was able to rapidly confirm that it was COVID-19.

"Testing is central" to the outbreak response, said Kang, "because that leads to early detection. It minimizes further spread." And it allows health authorities to quickly isolate and treat those found with the virus.

Hong Kong and Singapore have followed similar paths in responding to this outbreak.

They've used testing aggressively to identify cases — not only testing people who are so sick that they're hospitalized but also mild cases and even suspected cases. They've quarantined tens of thousands of people who may have been exposed to confirmed cases.
According to the Ministry of Health, over the last seven days New Zealand's average daily test number is 1728.
Hong Kong, Singapore and South Korea all have recent experience to draw on that undoubtedly helps. 
Hong Kong and Singapore were hit hard by SARS in 2003, and South Korea came to a standstill during a MERS outbreak in 2015.
Japan has also been doing well, but not so much through testing.
Japan is another Asian country notable for its response. Although Japan has more than twice the population of South Korea and also has strong ties to China, it has recorded only a fraction of the cases that South Korea has — just over 1,000 as of Thursday. Japan hasn't been testing nearly as widely as South Korea, but it appears to have fended off significant community transmission by quickly investigating any flare-ups of cases, identifying who exactly is infected and then monitoring their contacts.
The latest global COVID-19 statistics by country are here.
3) Why the Germans are doing better than their neighbours.
Writing for The Conversation Klaus W Larres takes a look at Germany's response, where the number of COVID-19 related infections and deaths are much lower than in its comparable European neighbours. He sees an older population in Italy as more vulnerable, and credits the German health system.
MarketWatch reports on the key criteria Goldman Sachs share market analysts believe must be met, in relation to COVID-19, before equity markets bottom out.
Goldman analysts, led by David Kostin, argue three criteria must be met:
1) The viral spread in the United States must begin to slow, so that the ultimate economic impact of the virus and containment efforts can be understood.

2) There must be evidence that "extraordinary measures" taken by the Federal Reserve and Congress to support the U.S. economy are sufficient. "While the willingness of policymakers to use all the tools at their disposal is clear, only time will tell to what extent the actions succeed in limiting defaults, [business] closures and layoffs," Kostin wrote.

3) Investor sentiment and positioning must bottom out. Goldman analysts point to their U.S. Equity Sentiment Indicator, which combines nine measures of equity positioning, noting that it has only declined by 1.4 standard deviations, versus standard deviations of between -2 and -3 in recent corrections.
Additionally the Goldman analysts see a further headwind with a significant reduction in companies buying back their own shares.
They point out that nearly 50 U.S. corporations have suspended existing share repurchase authorizations in recent weeks, "representing $190 billion in buybacks, or nearly 25% of the 2019 total."

"Buybacks have represented the single largest source of U.S. equity demand in each of the last several years, and we believe higher volatility and lower equity valuations are among the likely consequences of reduced buybacks."
The Guardian reports on an Australian astrophysicist who was admitted to hospital after getting four magnets stuck up his nose while attempting to invent a device that stops people touching their faces during the coronavirus pandemic. Ouch.
Reardon said he placed two magnets inside his nostrils, and two on the outside. When he removed the magnets from the outside of his nose, the two inside stuck together. Unfortunately, the researcher then attempted to use his remaining magnets to remove them.

"At this point, my partner who works at a hospital was laughing at me," he said. "I was trying to pull them out but there is a ridge at the bottom of my nose you can't get past.

"After struggling for 20 minutes, I decided to Google the problem and found an article about an 11-year-old boy who had the same problem. The solution in that was more magnets. To put on the outside to offset the pull from the ones inside.

"As I was pulling downwards to try and remove the magnets, they clipped on to each other and I lost my grip. And those two magnets ended up in my left nostril while the other one was in my right. At this point I ran out of magnets."

Before attending the hospital, Reardon attempted to use pliers to pull them out, but they became magnetised by the magnets inside his nose.

"Every time I brought the pliers close to my nose, my entire nose would shift towards the pliers and then the pliers would stick to the magnet," he said. "It was a little bit painful at this point.