Gareth Vaughan on Dr Doom's coronavirus conference calls, bailing out the bailout, the Epidemic Response Committee gets down to business, Andorra's police go above and beyond, plus Africa & COVID-19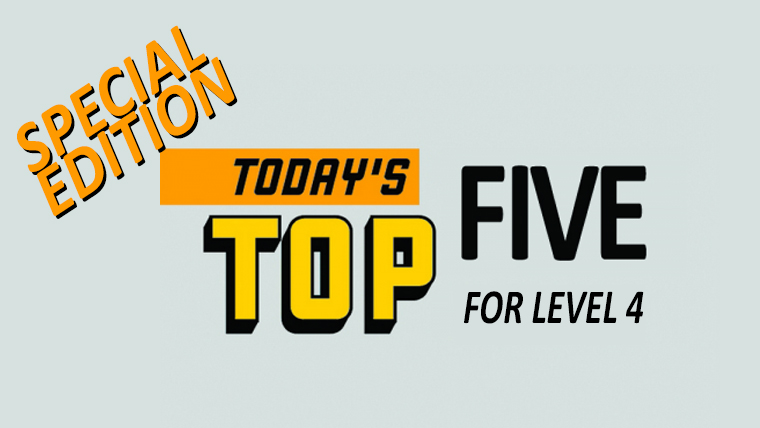 Welcome to our latest COVID-19 lockdown Top 5 special. All our previous Top 5s are here.
1) Dr Doom's live conference calls on the coronavirus crisis.
Nouriel Roubini, Professor of Economics at New York University's Stern School of Business, is doing live conference calls on the COVID-19 pandemic. Roubini's predictions have earned him the nickname "Dr Doom". He predicted the US housing market crash of 2007-2008, and more recently dismissed blockchain as "the most overhyped – and least useful – technology in human history."
Tune in and grab some popcorn because Roubini won't be dull and nor will he beat around the bush. "This is not a Fool's Day joke," he says in a promotional video.
Join me on Wednesday April 1st at 9am EST for the launch of a new platform https://t.co/pNYvwgVFTP where i will do live conference calls on the Coronavirus crisis. Is this a Greater Recession or a Greater Depression? Have markets truly bottomed out or is this a dead cat bounce? pic.twitter.com/lpPYdMdW1S

— Nouriel Roubini (@Nouriel) March 31, 2020
Rolling Stone's Matt Taibbi argues the US Government's US$2 trillion COVID-19 response is "a double-down on the last disaster." By this he means the 2008 Global Financial Crisis bailouts "when the taxpayer was asked to bail out the very people who'd caused the crisis."
The new bailout bill, which combined with a series of Federal Reserve interventions is more like a $6 trillion rescue, is a massive double-down on the 2008 rescue efforts. This bailout of the last bailout sets the stage for permanent state sponsorship of America's overheated financial markets.
Taibbi is not impressed.
As happened in the run-up to September 2008, Wall Street in recent weeks warned of Armageddon if the Fed did not immediately start spending billions per minute to buy every conceivable kind of financial product.

The Fed responded by dusting off emergency lending facilities like the Term Asset-Backed Securities Loan Facility (TALF), the Commercial Paper Funding Facility (CPFF), the Money Market Mutual Fund Liquidity Facility (MMLF), the Primary Dealer Credit Facility (PDCF), the Secondary Market Corporate Credit Facility (SMCCF), the Primary Market Corporate Credit Facility (PMCCF), all of which saw action after the crash of 2008. Each would be used to step in and buy financial products in the various markets frozen due to virus panic.

The Fed furthermore announced that on March 23 it would begin buying $50 billion in government-backed mortgage securities, in addition to $75 billion in treasury bills, every day.

They've since lowered those numbers, but the scale of these interventions dwarfs any of the Fed's actions post-2008. A $50 billion buying spree roughly represents as much Fed support of mortgage markets in one day as was done across a month at the peak of the last round of Quantitative Easing. Taken in conjunction with the CARES Act, the Fed and the Treasury were now positioned to become a major ongoing buyer of everything from mortgages to U.S. government debt to exchange traded funds (ETFs) to corporate bonds to money market funds.

The problem? A lot of these markets were already overinflated thanks to post-2008 bailouts and interventions like Quantitative Easing. We're about to find out that the American economy has been living off dying, dysfunctional, or hyper-leveraged markets for over a decade. The Trump administration just bought this undead economy at retail prices and committed the Fed and the Treasury to sustaining it.

A major issue with the post-2008 bailout programs is that they tended to increase rather than decrease the risk in the system. A decade-plus of zero-to-low interest rates and massive central bank buying programs like QE made traditional safe havens unattractive and pushed investors to chase returns in a variety of not-so-healthy ways.
And he sees no end in sight.
As with 2008, the emergency support is supposed to be temporary, but there's less belief that this is even ostensibly true this time around. There will be a lot of howling over the irony: Trump when he ran for president in 2016 said then-Fed chief Janet Yellen should be "ashamed" of creating a "false stock market" for Barack Obama. Our future will be a parody of the Yellen economy.

Short-term loans to make payroll and keep tenants in storefronts are only a part of the rescue. The coronavirus emergency is probably temporary. The bailout looks like forever.
3) Parliament's Epidemic Response Committee gets down to business.
The Epidemic Response Committee, a special parliamentary select committee created to consider the Government's response to the COVID-19 pandemic, held its first meeting on Tuesday. As I write the second meeting is underway and can be viewed here.
In the first meeting Otago University Professor David Skegg, an epidemiologist, shared some sobering views, as the NZ Herald reports.
Skegg said that the testing had been skewed to symptomatic people who have been overseas or were in close contact with a confirmed case, and was therefore a poor indication of community transmission.

Bloomfield has said that about 10 people, or 2 per cent of all cases, were due to community transmission, but Skegg said that was "very misleading".

"Every time the public are told only 2 per cent of the cases appear to involve community spread - it's meaningless.

"You only get tested if you come from overseas or if there are epidemiological reasons to suspect the person might be infected."

That strict criteria meant that there was probably a "far higher" number of actual cases than the 647 confirmed and probable cases to date, he said.
And;
Wider community surveillance testing needed to be done, he said.

"Have we got 500 undiagnosed cases out there or do we have several thousand? We don't know."
The Ministry of Health on Tuesday said over the last seven days the average daily test number was 1777. Prime Minister Jacinda Ardern said the Government had broadened guidelines around Covid-19 testing allowing for more people to be tested.
4) Coronavirus, a looming threat to Africa.
The International Consortium of Investigative Journalists t(ICIJ) takes a look at what impact COVID-19 might have in Africa, where most countries aren't well equipped to fight it. This is done through the lens of ICIJ partner journalists in Senegal, Sierra Leone and Zimbabwe.
Sierra Leone is still struggling to recover from the Ebola epidemic, which killed more than 3,500 people in 2014 and 2015. And Zimbabwe sounds especially badly prepared.
Zimbabwe is in worse shape, said Chitagu, a reporter with Newsday. "Our health system is in shambles," he said. "The country's first isolation center in [the capital] Harare, does not have a ventilator, oxygen, running water or even a working socket."

Nurses don't have protective clothing, Chitagu said. Hospitals don't have drugs. "If there are a lot of people diagnosed with the disease, our hospitals will be overwhelmed," he said.
5) Going above and beyond the call of duty.
Parents of young children will have heard the extremely irritating 'Baby Shark' children's song. And many of the rest of you have probably not been able to escape it, even if you've tried. Thus I am reasonably happy not to be stuck in Andorra during the COVID-19 pandemic...
Police in Andorra.

Keeping children entertained during the Coronavirus lockdown by performing "Baby Shark".

THIS is the Twitter content I'm here for... pic.twitter.com/zdpeB20rd9

— Rex Chapman (@RexChapman) March 31, 2020