Raf Manji argues we must forget about government debt to GDP targets and run deficits to make up for a contracting economy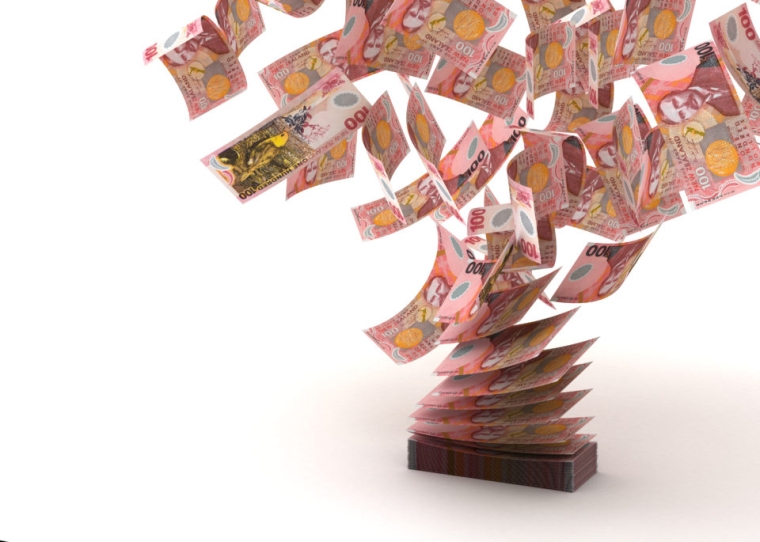 By Raf Manji*
I'm just back from a strategic investment conference in the US. It was a virtual trip, as all travel is these days, and there was plenty of talk about virtual money, the coming depression, economic disruption and the humongous debt being created to fund the COVID-19 response with the Federal Reserve expanding its balance sheet to supertanker size. With 33 million jobless claims in the US already, expectations were for some hard times ahead, with little political leadership to provide calm and a volatile election not far away.
The same concerns and uncertainties have reverberated around NZ post-Budget 2020. There has been some breathless talk about the increasing and possibly cataclysmic debt to GDP ratios and how this is going to impact future generations. These are fair questions but they also reveal orthodoxy of thought that has dominated NZ for the last 30 years, namely that low government debt is a desirable position. Previous finance ministers have sought to outdo each other on how low they can get government debt, regardless of the cost to the wider economy and society. After all, the market will sort everything out.
Recent years have seen the debt to GDP target of 20% as a stake in the ground, and a line that could only be crossed to huge consternation and outcry. In fact, last year we were down to decimal places! But what we tend to ignore is that we need debt in the economy, as debt makes up most of the money supply. If the government won't create it, then the private sector, namely the commercial banks, must do so. And for many years, it has done so, with private credit the main driver of the economy.
This approach has led to a focus on running surpluses where possible, by constraining public expenditure, but to what end? The level of debt in the economy has kept rising, as it must, otherwise the economy contracts. The squeeze on basic public spending, in housing, health, education and general under-investment, has all been driven by this mantra of low public debt. As a result public services have suffered for many years, and the social impacts have been all to clear.
In a crisis, this focus on public austerity is put aside, as governments are able to run deficits, as they should, to make up for a contracting economy. This happened after the Christchurch earthquakes where government deficits enabled funds to support the rebuild. Unfortunately, the relentless focus on 'getting back to surplus' meant that the job was not finished properly, funding was squeezed, major projects sat unfunded, and the city has struggled to fulfil the promise of the over-hyped Blueprint. This was a mistake that the current government rightly looks keen to avoid.
But what of the debt? Does the level of public debt really matter? The somewhat heretical answer is not really. What matters are other indicators, such as inflation, employment, capacity in the economy (GDP and the output gap), as well as the affordability of that debt. Whether the debt is created in the public or private sector is really a matter of credit allocation, risk, and the state of the economy and stability of financial markets.
In a financial shock, as we are experiencing now, the private sector struggles to generate new credit growth. Banks are not keen to lend, and businesses and households are not keen to borrow. Everyone is busy calculating losses in their income and hunkering down. This is not the time for dramatic interventions, such as negative interest rates.
This is where the public sector steps in, and provides new funding using its own balance sheet (with various ways to do this1. It also directs the spending as well, hopefully to productive outcomes, such as infrastructure, housing, as well as income support. Once the economy starts to recover, and that's hard to predict, the public funding support can relax, can be reined back in and the private sector can resume its job as the major engine of growth.
As an example, the US ran annual post-war deficits as high as 27% of GDP and public debt reached 106% of GDP. Current forecasts from the Congressional Budget Office show the US deficit hitting 18% next year and public debt reaching as high as 107% of GDP. New Zealand really doesn't have much to worry about other than where the money will be spent and that is where the debate should really be.
---
1) Finance Minister and RBNZ unwilling at this stage to link up directly to fund the fallout from COVID-19
*Raf Manji is a strategy and risk consultant.