Gareth Vaughan on social distancing & temperature testing in pubs, the potential for no Chinese growth target, a manual for living during a pandemic, fossil fuel subsidies for the poor, SUVs stuck on ships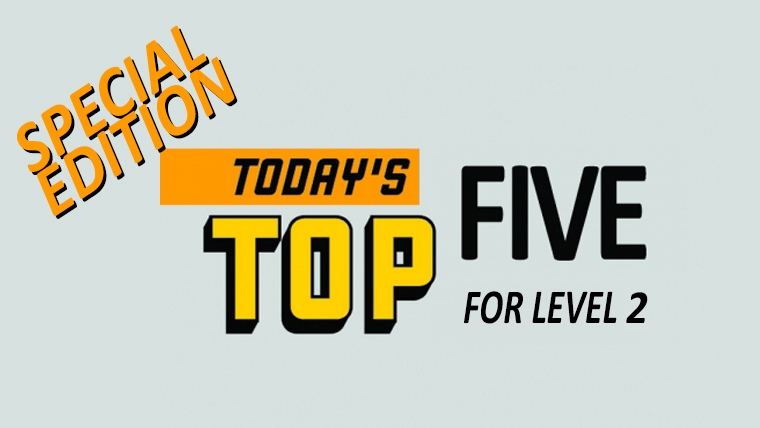 This Top 5 COVID-19 Alert Level 2 special comes from interest.co.nz's Gareth Vaughan.
As always, we welcome your additions in the comments below or via email to david.chaston@interest.co.nz. And if you're interested in contributing the occasional Top 5 yourself, contact gareth.vaughan@interest.co.nz.
1) Inner tube social distancing tables on wheels.
Now that restaurants and pubs are open again I'm sure many of you have ventured out for a meal and/or drinks. If you're in Dunedin you might have even visited the bar that has developed an Ashley Bloomfield cocktail. But you probably didn't encounter anything quite like this though.
How does a restaurant, bar or sports arena reopen and keep patrons and fans six feet apart?

Innertube tables on wheels.

That's the solution that Fish Tales in Ocean City, Maryland, created with Revolution Event Design and Production to welcome back its customers while keeping them socially distant.

"We thought, 'What could we engineer to put a smile on someone's face while keeping them safe and a cocktail in hand?'" Erin Cermak, owner of Baltimore-based Revolution Events, told FOX Business Monday. "And this is what happened."
And, in the business buzzword of the moment, it sounds like a good "pivot."
Cermak says the company is already getting orders from scores of businesses, including ice cream shops, restaurants and event-planning firms. Even Major League Baseball is trying to tap some of Revolution's services.

"Everyone is just looking for a way to give their people some fun," she said.

Unbranded tables will cost upwards of $400, and there's an extra $100 charge for branding. Rentals are about $200 a day.

The event planners already have 60 tables in production.
There's always more than one way to skin a cat, as the saying goes. So below is another approach, temperature testing and disinfectant treatment at a Japanese bar.
This Tokyo bar is taking customers' temperature and misting them with a chlorine-based disinfectant before entry pic.twitter.com/PWPf1fJ9y9

— NowThis (@nowthisnews) May 21, 2020
2) Will China's under pressure government provide a growth target? 
Against the backdrop of the COVID-19 pandemic, China is grappling with rising tensions with the US, and mounting unemployment. Bloomberg notes that, at the annual meeting of the legislature the biggest political event of the year in China, President Xi Jinping's government may not provide a numerical growth target for the first time in decades.
In a Dec. 31 speech, Xi said 2020 would mark a "milestone" as China finishes "building a moderately prosperous society." As originally envisaged, that involved doubling per-capita income by 2020 from 2010 levels, doubling gross domestic product and eliminating poverty. Xi has called those goals "a solemn promise our party has made to the people and to the history."

Already challenged by the long economic slowdown and the U.S.-China trade war, those goals are suddenly being pushed out of reach by the coronavirus pandemic. That reality is expected to be clear this week at the annual meeting of the legislature, the biggest political event of the year in China: Xi's government may avoid giving a numerical growth target for the first time in decades as the world's second-largest economy braces for its worst performance in the post-Mao era.

"This has put great pressure on Xi, who has personally advocated such goals under his watch," said Gu Su, a professor of philosophy and law at Nanjing University. "Anybody with basic economic knowledge knows they're not viable."
Bloomberg also highlights China's unemployment problem.
Accounting for migrant workers who couldn't travel to cities, job losses may have exceeded 50 million and the real unemployment rate could have hit 12% in March, according to BNP Paribas. As many as 130 million people were either out of work or furloughed in the first quarter.

What's worse, only a small fraction of those are actually claiming welfare benefits due to a cumbersome application process and a meager amount of funds available.
3) A manual on how to have a life in a pandemic.
Writing in The Atlantic, Harvard Medical School's Julia Marcus, argues a manual on how to have a life during a pandemic would be a better option than an all-or-nothing approach to risk prevention. Marcus looks at lessons from the HIV epidemic in the 1980s, noting in the early years confusion and fear reigned with AIDS known as the "gay plague."
To the extent that gay men received any health advice at all, it was to avoid sex. In 1983, the activists Richard Berkowitz and Michael Callen, with guidance from the virologist Joseph Sonnabend, published a foundational document for their community, called "How to Have Sex in an Epidemic." Recognizing the need for pleasure in people's lives, the pamphlet rejected abstinence as the sole approach and provided some of the earliest guidance on safer sex for gay men, including recommendations about condoms and which sex acts had a lower or higher risk for disease transmission.
Public-health campaigns that promote the total elimination of risk, such as abstinence-only sex education, are a missed opportunity to support lower-risk behaviors that are more sustainable in the long term, she argues.
Berkowitz and Callen knew that indefinite abstinence wasn't realistic for everyone, and instead of shaming, tried to give gay men the tools they needed to be able to have sex with a low but non-zero risk of HIV transmission. In essence, this is the harm-reduction model, which recognizes that some people are going to take risks, whether public-health experts want them to or not—and instead of condemnation, offers them strategies to reduce any potential harms. This approach meets people where they are and acknowledges that individual-level decisions happen in a broader context, which may include factors that are out of people's control.

What does harm reduction look like for the coronavirus? First, policy makers and health experts can help the public differentiate between lower-risk and higher-risk activities; these authorities can also offer support for the lower-risk ones when sustained abstinence isn't an option. Scientists still have a lot to learn about this new virus, but early epidemiological studies suggest that not all activities or settings confer an equal risk for coronavirus transmission. Enclosed and crowded settings, especially with prolonged and close contact, have the highest risk of transmission, while casual interaction in outdoor settings seems to be much lower risk. A sustainable anti-coronavirus strategy would still advise against house parties. But it could also involve redesigning outdoor and indoor spaces to reduce crowding, increase ventilation, and promote physical distancing, thereby allowing people to live their lives while mitigating—but not eliminating—risk.
Below NBC News business correspondent Stephanie Ruhle highlights what many parents, in many different ways, have experienced over the past couple of months.
My new disney analyst.... pic.twitter.com/MM1Txz0N36

— Stephanie Ruhle (@SRuhle) May 18, 2020
4) Spending fossil-fuel subsidies on pandemic relief and the poor.
In this Project Syndicate article M. Chatib Basri, Rema N. Hanna and Benjamin A. Olken point out the COVID-19 crisis threatens to reverse much of the progress developing countries have made in reducing poverty over the past 20 years. Many developing countries have unveiled new or expanded programmes to avoid economic collapse and prevent widespread hunger, they point out, with at least 100 countries having already approached the International Monetary Fund for help.
They argue a promising potential source of funding hasn't received the attention it should. 
The collapse in oil prices represents a unique opportunity to eliminate fossil-fuel subsidies once and for all. This would not only help in the fight against climate change. It would also allow governments to direct more spending to the poor and finance crisis-related debt.

For decades, many countries – from Ecuador to Indonesia – have subsidized gasoline and other fuels, usually by fixing the price paid at the pump. Under this policy, when oil prices rise, the government's subsidy bill also rises, but the pump price stays the same.

Historically, fuel subsidies have been very popular in the developing world, where large informal sectors and a lack of recordkeeping make it challenging for governments to identify who is poor. Before the advent of mobile money and expanded banking services, providing cash or food directly to citizens tended to open the door for corruption. Fuel subsidies offered a way around this problem, because everyone could benefit if they bought gas, and that benefit was clearly stated as the price at the pump.

The problem, of course, is that fuel subsidies encourage overuse of fuel, which has horrendous environmental implications. Rather than subsidizing fuel, economists often point out, we should be taxing it to address these externalities.
The article draws on the personal experience of one of its authors, Basri, a former Indonesian finance minister.
Governments should allow fuel prices to float freely before the current window of opportunity closes. Indonesia has already learned this lesson the hard way. In 2008, following the decline in world oil prices brought on by the financial crisis, the government reduced fuel subsidies and adjusted domestic fuel prices, but kept fuel prices fixed. When oil prices rose during the recovery, the government suddenly had to start spending billions of dollars on fuel subsidies.

This cycle was repeated just a few years later. While serving as Indonesia's finance minister in 2013, one of us (Basri) proposed reducing the country's fuel subsidy and letting the fuel price float. But while the government was willing to take the first step, it ultimately decided once again to keep prices fixed. When oil prices rose, the state oil company found itself on the hook for billions of dollars' worth of subsidies.

Today's record-low oil prices enable changes that would help mitigate climate change long into the future. Eliminating subsidies would also free up government budgets when fuel prices start to rise. Governments in developing countries must seize the moment, both to help finance the pandemic response and to provide targeted transfers to those who need them most.
5) Cars going nowhere in the city of the car.
Los Angeles is famous for its traffic jams and exhaust pollution. But COVID-19 has caused some changes. As highlighted here by the Los Angeles Times, there has been a dramatic drop in car use. This has resulted in rental cars filling the otherwise unused Dodger Stadium carpark, Santa Anita racetrack parking lot and Angel Stadium of Anaheim carpark. 
And with new car sales tanking, parking space at the Port of Long Beach is clogged up meaning Toyota has had to lease new space to store cars.
As Major League Baseball struggles to begin the 2020 season, stadiums remain empty.

But their parking lots aren't.

Throughout the U.S., rental car companies have parked hundreds of thousands of unused cars as COVID-19 runs its methodical course, sickening Americans and grinding the economy to a halt. Particularly decimated is the travel industry. People aren't traveling through airports, so no one is renting cars.

Seen from above, places such as Dodger Stadium and Santa Anita racetrack look as if it's a big day at the yard, when, in fact, the stands are empty.
And here the Los Angeles Times highlights cargo ship Jupiter Spirit. It arrived on April 24 ready to unload its cargo of some 2,000 Nissan Armada SUVs, Rogue crossovers and Infiniti sedans, but had to wait until April 29. A wide range of gluts have built up in the US during the COVID-19 crisis, and a car glut is one of them.
At the Long Beach terminal south of L.A., cars are discharged at one of two piers — one with a 22-acre lot and another with 168 acres — that are capable of storing several thousand vehicles. They typically spend little time there before being relocated to larger storage lots five to eight miles away, where costs are lower, said Glenn Farren, director of tenant service and operations at the port. Then they're gradually sent via truck or rail to dealers.

But last month's sales collapse produced a chain-reaction backlog, causing some ships to divert to other ports, others to wait days to discharge cargo and, ultimately, others to cancel voyages before they even got underway. The Port of Hueneme, a major import facility in Ventura County, had to find space in the surrounding area for about 6,000 surplus cars, in addition to the 4,000 on its site. Auto-logistics firms secured lots at a nearby cold-storage facility and an adjacent U.S. Navy base after scouring sites at local colleges emptied by the coronavirus.

"You can't stack cars," said Kristin Decas, the port's director and chief executive officer. "We even looked at using the Ventura County Fairgrounds."
Photo: Robert Gauthier/Los Angeles Times.