ACT's Brooke van Velden argues a roadmap to economic recovery should see government spending cut, and feature a growth-led and business-led approach, that doesn't punish people through tax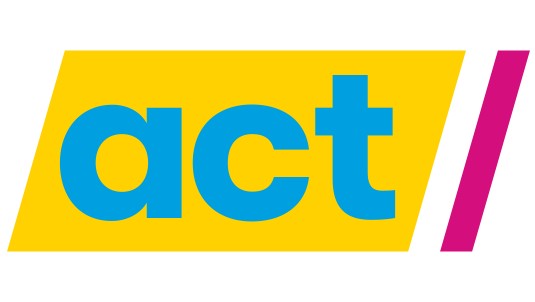 By Brooke van Velden*
The upcoming election is about three things: a real roadmap to recovery from COVID-19, rebuilding the economy and people's lives; and reuniting the country through accountability and transparency.
These are the big issues that we're grappling with.
Labour, helped by New Zealand First and the Greens, is borrowing $140 billion. [This is Treasury's forecast government debt increase for the five years to June 2024]. That's $28,000 for each and every New Zealander. It's the average credit card debt five times over and it will need to be paid back.
What we really need is policy that will stimulate the economy and return New Zealand to surplus so we're not piling debt onto future generations.
Last week, the answer we got from Labour was a public holiday. What public holidays mean for businesses are decreased productivity or having to pay time and a half and a day in lieu, if they want to stay open. Businesses are already hurting so much because of COVID-19.  Business owners have been forced to shut down operations and are still facing ongoing restrictions. A new holiday and cost are the last thing they need. The number of people unemployed will skyrocket in the next few months.
What good is a holiday if people fear being unemployed or being taxed more?
It's not the roadmap to recovery that New Zealand needs.
I have nothing against Matariki. But if it's about the day, then let's swap it for Labour Day so we're not incurring extra costs.
What businesses really need is skilled workers. They're crying out for them. After ignoring the issue for months, Labour's answer is now to say that they'll considering letting people in through the border, if they win the election. What happened to taking the politics out of COVID? This is simply the Government playing politics with people's lives and livelihoods.
A real roadmap to recovery is also not about piling on debt and taxes. It's about reducing wasteful spending. We need a growth-led, business-led approach, that doesn't punish people through tax.
Last week ACT launched an online calculator called the Debt Destroyer, which shows Kiwis the sensible decisions Government could make to lower the debt quickly, without piling on new taxes.
Tax isn't the answer, there is an alternative. ACT's Alternative Budget shows how we can reduce wasteful spending to balance the budget in 2024 while also cutting taxes to stimulate the economy.
The Government would like us to believe that more tax is the only solution. [Labour is pledging to introduce a new top income tax rate of 39% for income over $180,000, if re-elected]. ACT's plan is to cut wasteful spending of more than $7.6 billion and deliver $3.1 billion in tax cuts, reducing the 30% tax rate to 17.5% and cutting GST to 10% for 12 months.
We cannot tax our way back to prosperity, and we can't regulate our way back to growth. But we can think outside the box and give people and businesses the tax relief they need.
By the time students currently at intermediate and high school start paying tax, we'll be spending more on interest repayments than education. We need to think about ways to save future generations from being saddled with debt and to be prepared for a rainy day. We need to think about a real roadmap to recovery.
---
 *Brooke van Velden is the ACT Party's Deputy Leader and Wellington Central candidate. As part of an election series van Velden will be writing regularly for interest.co.nz between now and the October 17 election. Vanushi Walters, the Labour Party's Upper Harbour candidate and 23 on the list, is also writing for interest.co.nz.