Andrea Black probes ways of making tax settings fairer and more sustainable, so that wage and salary earners can feel confident they aren't the only ones paying 'their fair share'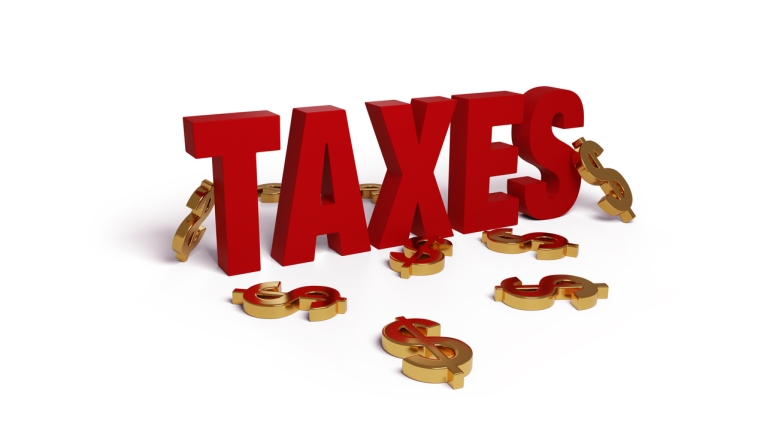 By Andrea Black*
(This article is part of Interest.co.nz's Election Series).
Do we have our tax settings right? Traditionally such a question is answered with respect to the GST rate or whether our company tax rate IS too high/low with a bit of wealth tax thrown in for good measure.
I am taking a slightly different approach, looking under the hood and considering what would make the tax system fair, stable and sustainable for the next fifty years – for everyone. Not just those who are easy to tax like wage and salary earners.
Background
The New Zealand going into COVID-19 was one of low wages, high rents, and rising wealth inequality. Information supplied to the Tax Working Group showed that in 2015 the top quintile (20%) – excluding the house people lived in – owned 75% of New Zealand's wealth. $602 billion of a total $789 billion.
By 2018 this became 77% - $785 billion of a total $1.014 billion.1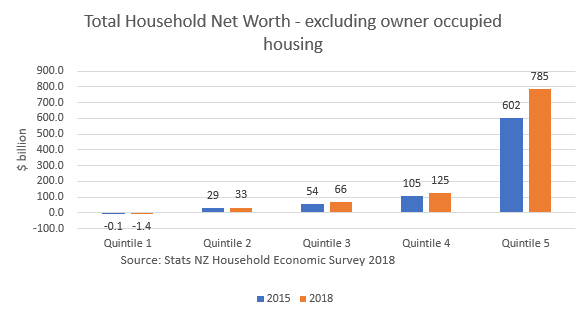 Using the most recent Household Economic Survey – 2018 – and looking at how these numbers change by age group, it is not a stretch to say the people in the top quintile (above) are over 35.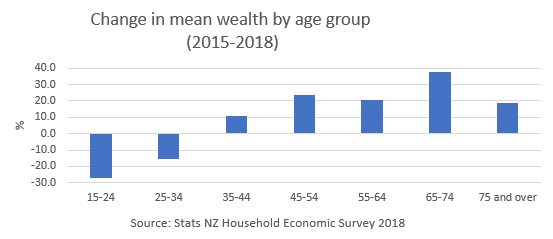 And since that time the New Zealand share market has increased by a further 30%2 …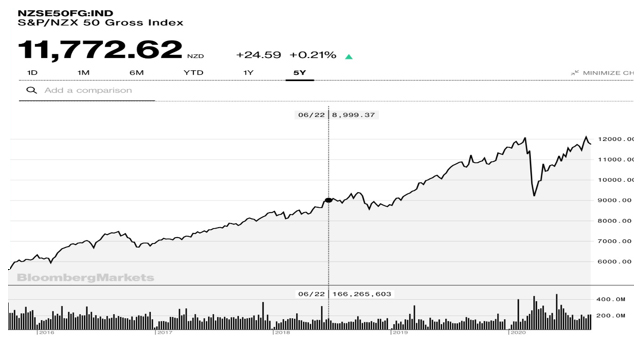 with house prices increasing by 20%.3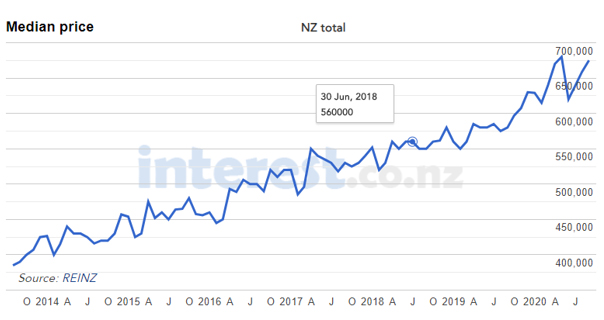 With the final piece of the puzzle, rents and food have increased by more than the CPI over the last 10 years …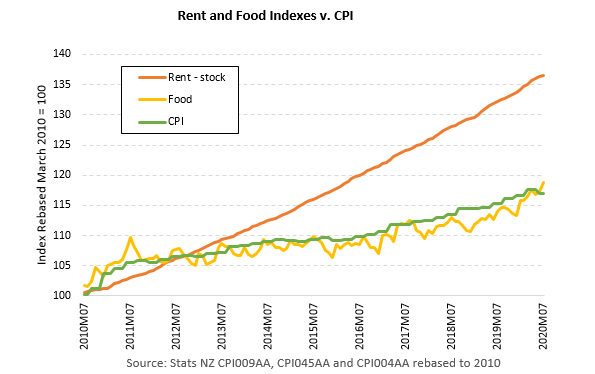 and wages fallen behind productivity.4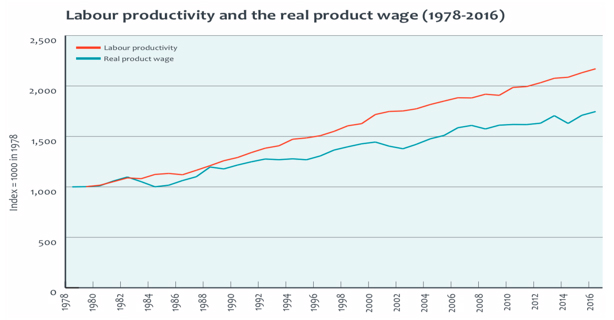 Putting an income tax lens on this – the following is quite well known:
• Wages are fully taxed.
• Most realised capital gains are not.
• Companies have a lower tax rate than the top personal rate.
What is less well known is:
• Self-employed people are estimated to return 20% less taxable income than comparable wage and salary earners. 5
• In 2014, 25% of the High Wealth Individuals reviewed by Inland Revenue paid 83% of the total tax paid by that group and 10% of them paid 33% of the total tax paid by that group.6
• Wage and salary income has a largely smooth distribution while there is a peak at $70,000 for personal income generally.
• Inland Revenue's ability to collect debts is easier for individuals than for trusts and companies.
• The $7 for $1 invested that is widely touted as the return for investigations may not include actual cash that can be spent by the government.
• Inland Revenue spending on investigations and debt collection has fallen but its spending on processing has risen.
• Closely held companies' retention of income taxed at the lower company rate has increased at the same time loans to shareholders have also increased.
So how can we make this better? How can we make the tax settings fairer and more sustainable? So that wage and salary earners can feel confident they aren't the only ones paying 'their fair share.'
Taxation of Capital
With rising untaxed capital gains going to the older members of society, the population ageing and a declining share of the economy going to labour; continuing to tax labour at the expense of capital is hardly fair or sustainable.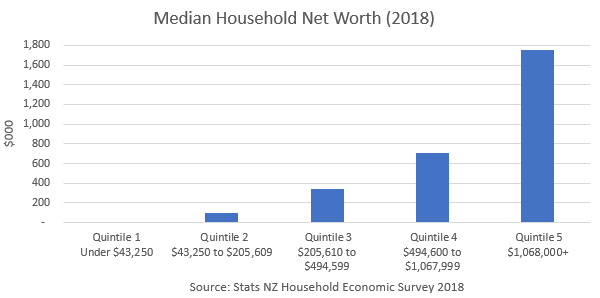 There are many ways this could change:
• Taxing more realised capital gains
• Wealth tax
• Tax on imputed return from residential rental properties
• Land Tax.
All these options were canvassed by the Tax Working Group who recommended taxing more realised capital gains. This was also my first preference as technically it meshed better with the existing tax system.
Over the last few months, I have changed my view and now prefer a form of wealth tax – ie any of the other options - with a decent threshold to take out all but the top quintile. This is because taxing gains on a realised basis will not put a dent in the untaxed gains that are continuing to accrue.7 I accept there are more technical issues with these options than with taxing more realised capital gains but to ensure there continues to be voluntary compliance from those who are fully taxed – those on PAYE and/or the young - something will need to be done in this area before very long.
Progressive taxation for everyone
One of the few graphs on the IRD website – that doesn't relate to their performance - is that of the income distribution of wage and salary earners.8 It has a broadly smooth distribution.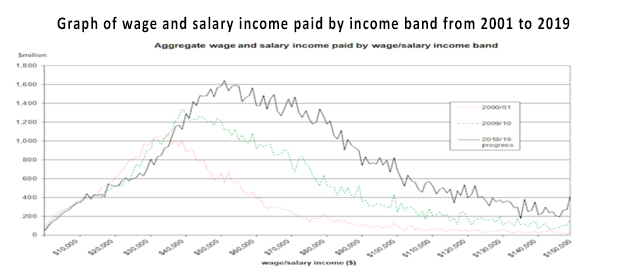 This can be contrasted with the same graph but for all personal income. Here we see spikes at $70,000 and a smaller one at $48,000.9 Given these spikes aren't there for wage and salary earners this indicates the payment of shareholders' salaries at these income levels which also happen to be the respective thresholds for the 33% and the 30% tax rate for individuals.
This means that either shareholders of closely held companies serendipitously earn incomes below key thresholds in the personal tax scale, or a smaller salary is taken by the shareholder with the balance of income retained in the company and the lower company tax rate paid.

This wouldn't be an issue if the retained income in the company either stayed in the company as part of its capital base or it were subsequently distributed as a taxable dividend at which time the difference between the company tax rate – 28% - and the top personal tax rate – 33% - would be paid by the shareholder.
However what the facts show is that the imputation credit account balances of closely held companies - which record the tax paid by a company - are increasing at the same time loans from the company to their shareholders are also increasing.10 That is shareholders are receiving value from their company by way of loan instead of untaxed dividend.11
This could be countered by increasing the company tax rate to 33%. And it isn't as scary as it sounds.
Small companies can already have their income taxed directly in the hands of their shareholders via the personal tax scale and the Look Through Company rules.12 Widely held companies already fully distribute all their credits and foreign companies could have their deductible debt threshold increased. Therefore, a rise in the company tax rate to 33% would only affect the New Zealand based companies currently distributing their income in the form of loans rather than taxable dividends.
Meaning that the personal progressive tax scale would no longer be optional for shareholders of closely held companies.
Increased enforcement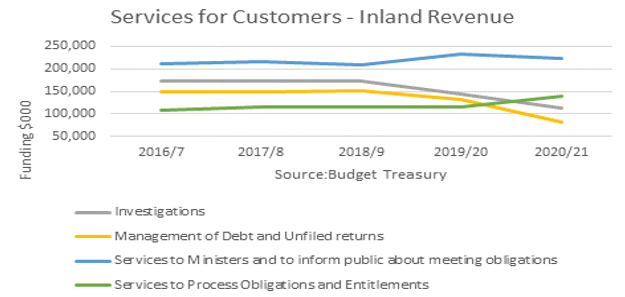 Experience has taught me that a rule that is not enforced, either by a regulator or social conditioning, is a rule that doesn't exist. This is why the role of Inland Revenue investigations and debt collection is so critical in ensuring that only wage and salary earners pay the full amount of tax due. Which is what could be inferred from the Victoria University study, which estimated the self employed were underreporting, on average, by 20%.13
Now to be fair some decline in the Inland Revenue's operating budget is to be expected following all the money spent on Business Transformation. However, it is very surprising that the share going to 'processing' has increased, when all those new systems should have made it more efficient, with step declines in Investigations and Debt Management.
The other thing to note is that with investigations spending there is an expected return of $7 in discrepancies for every $1 spent, so inherently with a lower amount allocated to investigations; there is lower expected return.
But the thing is a discrepancy isn't necessarily cash the government can spend. It is simply a change in a tax position which could come from a major tax avoidance case; a reduction in losses or an adjustment to a memorandum account. All which have merit from the perspective of 'cleaning up the tax system' but only the first one gives the government more money to spend.
And these discrepancies are all counted before actually collecting the money.
So to ensure a fair and sustainable tax system - not only do, at least, the old Budget relativities need to return with greater spending on investigations and debt management; the focus also needs to be on what everyone actually thinks the investigations money is buying – extra cash that the government can spend on public services. If that means for transparency sake - that the 'return' of $7 needs to reduce – so be it.
Collection for everyone
This was a key slide in collections specialist and Tax Working Group member Nick Malarao's presentation to the Tax Working Group.14 His point was that while the tax system puts a lot of emphasis on alignment of tax rates for the coherence of the tax system - individual, trust, company - there is far from alignment or coherence when it comes to tax collections from the various forms.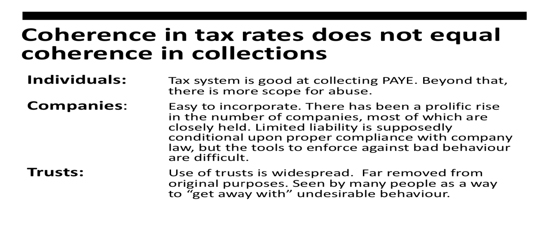 That is, the ability of Inland Revenue to collect is very dependent on how the debt is incurred. Individuals are much easier to collect from than companies and trusts because there is no corporate veil or (potentially) opaque structuring separating the vehicle from its economic owners.
And why this matters is there is currently $3.5 billion of uncollected tax and penalties sitting as income/asset in the government accounts.
It is also all the more important if the discrepancy that forms part of the return to government for investigations stands a chance of being collected.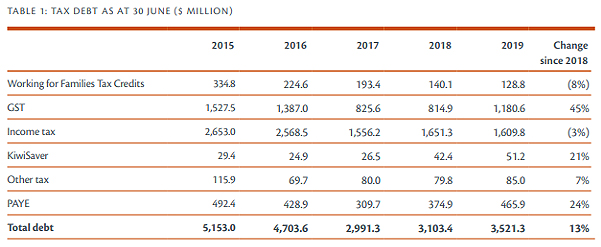 Source: Annual Report – Inland Revenue 201915
The Tax Working Group proposed rules which would make directors, who had an economic ownership in the company, personally liable for PAYE and GST.16 While this still isn't comparable to individuals who are personally liable for all the tax they incur – it is a start in making the tax system fair and sustainable.
Greater disclosure
And finally - greater disclosure is needed.
We know what the tax profile was for High Wealth Individuals in 2015 – what does it look like now?
We know the imputation credit balances and loans to shareholders of closely held companies in 2018 – what about now?
Exactly what is the breakdown of discrepancies found by Inland Revenue? How many were collected? How much was spendable cash?
The Government had no difficulty releasing details of those who claimed the wage subsidy and that proved very useful in ensuring compliance. We shouldn't have to wait until the next Tax Working Group to find out details of the tax system.
Because maybe – just maybe – if we actually knew who paid what tax – the case for a fair and sustainable tax system would make itself.
*Andrea Black is policy director/economist at the NZ Council of Trade Unions, senior associate at the Institute for Governance and Policy Studies, and formerly independent advisor to the Tax Working Group.
---
1 These numbers were calculated by removing the assets and liabilities associated with owner occupied dwellings. However for Quintile 1 as this net figure was negative – excess of loans over assets – I have included this net negative in the calculation as it would indicate the loans were supporting more than the house itself – ie loan for private business.
2 (11773/9000)-1
3 (675,000-560,000)-1
4 https://www.mbie.govt.nz/assets/695e21c9c3/working-group-report.pdf
5 https://www.wgtn.ac.nz/__data/assets/pdf_file/0009/1863198/WP-07-2018_C… https://www.wgtn.ac.nz/__data/assets/pdf_file/0012/1863768/WP-07-2019-I…
6 https://taxworkinggroup.govt.nz/sites/default/files/2018-05/High-wealth…
7 It is true that this wealth could include some assets that have accumulated tax paid – such as term deposits – but GST, by taxing consumption, also taxes tax paid income and with a threshold of say $1 million it is likely to target most of assets that have not had its income taxed.
8 https://www.ird.govt.nz/about-us/tax-statistics/revenue-refunds
9 There are a number of large spikes on the left hand side too. These are correlated to benefits and income that can be earned before benefits are abated.
10 https://taxworkinggroup.govt.nz/sites/default/files/2018-09/twg-bg-appe…
11 It is true that there is an obligation to charge interest on these balances but given the scale and increasing level of them – either there is significant non-compliance or the cost of the interest is outweigh by the tax benefit from not paying the final 5 cents. And with interest rates falling, this requirement becomes less and less of a constraint and in any case the interest transfer does not change the net wealth of these individuals, other than tax on the interest.
12 https://www.ird.govt.nz/roles/look-through-company
13 https://www.wgtn.ac.nz/__data/assets/pdf_file/0009/1863198/WP-07-2018_C…
14 https://taxworkinggroup.govt.nz/sites/default/files/2018-09/twg-bg-3985…
15 https://www.ird.govt.nz/-/media/project/ir/documents/about-us/publicati…
16 https://taxworkinggroup.govt.nz/sites/default/files/2019-03/twg-final-r… Recommendation 64