With Auckland Central apparently set to tumble back into Labour's arms, Chris Trotter asks whether the Greens can reach the 5% MMP threshold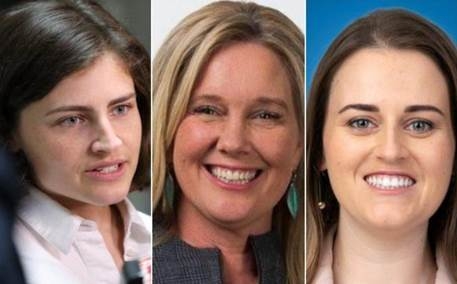 By Chris Trotter*

The Greens are toast, that's what it's beginning to look like. The Newshub-Reid Research poll, broadcast on The Nation, has inflicted a massive blow to Green morale. Far from leading the pack, Chloe Swarbrick is running third – 18 percentage points behind Labour's Helen White and 2 percentage points short of National's Emma Mellow. Taking advantage of MMP's rules, by winning an electorate seat and thereby evading the 5% threshold, would now appear to be off the Greens' table. It will require an all-out effort, from a party whose ground-game has never been strong, to keep the Green flag flying here.
 The bad news wasn't made any easier to bear by Swarbrick's reaction to it. Insisting that the contest remains a close three-way race – when it clearly isn't – did nothing for her credibility. Now, old political hands will object that no candidate can afford to acknowledge an 18 point deficit with a resigned shrug of the shoulders. There are volunteers out there on the streets busting their guts for you. They have to be reassured that they're not wasting their time. So, those same old hands would simply say that Swarbrick was doing what she had to do. No biggie.
 Except the Green Party is supposed to be something more than an institution where old hands comfort young pups. That's Labour.
 One-hundred-and-four years of existence has left Labour with a strong political culture from which young pups can draw counsel and comfort from old hands. Ambitious young Labour candidates are generally blooded in impossible-to-win seats where the National Party vote isn't so much counted as weighed. They learn the hard facts about New Zealand society on the doorsteps of its citizens. They discover the importance of identifying potential members, activists, donors and (never to be underestimated) sources of political intelligence and gossip. Most importantly, these ambitious young pups absorb – almost by osmosis – the three central questions of electoral politics: 1) Who's got the votes? 2) Are they vulnerable to being shifted? And, 3) Can they be shifted to me?
 In Auckland Central, Labour's answers to those questions were always a lot more positive than the Greens'. National had the votes back in 2017 – narrowly. But, in the warm glow of "Jacinda's" handling of the Covid-19 Pandemic, and following the popular National Party incumbent, Nikki Kaye's, sudden and unexpected retirement, it was clear that National no longer had the votes it needed to win. Even more encouraging was the indication that not only could those votes be shifted into Labour's column, but that they were already there. Helen White was knocking on an open door.
 Given Swarbrick's universally acknowledged smarts, all of the above would have been depressingly clear to her. She would have researched the history of the seat thoroughly and grasped very early the core political truth that Auckland Central voters can only be persuaded to abandon their traditional allegiance to Labour when the party is perceived to be failing, in some important way, to live up to its principles and promises. That's how the Alliance's Sandra Lee took the seat from Labour's most ruthless Rogernome, Richard Prebble, in 1993. That's how Nikki Kaye finessed the double-impact of John Key's soaring popularity and Labour's increasingly disappointing performances, into four straight victories: 2008, 2011, 2014, 2017.
 That Labour's performance was no longer regarded as disappointing would have been clear to Swarbrick from the moment the nation went into Lockdown. Overnight, the rising level of frustration with the Labour-led coalition government's indifferent performance was swept aside by the Prime Minister's pitch-perfect songs of kindness and solidarity.
Not even National's revolving-door leadership woes could improve Swarbrick's chances. Had the Greens been positioned in principled isolation on the cross-benches for the past three years, preaching the gospel of climate change and rising inequality with uncompromising fire and brimstone, there might have been a chance. But that is not where they have been. Jacinda has comprehensively outshone her unflinching footstool, and NZ First had delighted in contrasting its own macho intransigence with the Greens' embarrassing political masochism. No matter how impressive she is as a young, extremely effective and fearsomely well-informed politician, Chloe Swarbrick was never going to beat Helen White. As Saturday's Newshub poll made clear, Auckland Central is going back to Labour with a vengeance.
Which leaves the Greens facing a gruelling uphill slog towards the 5% threshold. The party's only real hope is that enough left-leaning voters, poised to reward Jacinda's Labour Party, will now feel obligated to cast a "pity vote" for the luckless Greens. Such generous gestures towards political diversity on the Left were what saved them in 2017, after Metiria Turei's heroic self-immolation had thrown the Greens' electoral survival into serious doubt. The 64,000 vote question in 2020 is: Will it happen again?
 Maybe. But it's a big maybe. For the sort of voter far enough to the left to contemplate making such a gesture, the behaviour of the Greens has not been especially encouraging. On the one hand, there's James Shaw's "get real, we're in the big league now" green capitalist pragmatism. On the other, the uncompromising ultra-leftism of Marama Davidson and Golriz Ghahraman, who buzz-killed the "They Are Us" unity of 15 March 2019 with their divisive attack on the irredeemable white supremacist prejudice of Pakeha New Zealand. Add to that the Green Party's unrelenting attacks on any feminist who dares to question the trans community's rejection of fundamental biological classifications, and the Greens have pretty-much guaranteed that they can kiss the votes of the Traditional Left goodbye.
 The other factor militating against a repeat rescue mission from the Traditional Left is the intriguing prospect of Labour being able to govern alone. The last time the party was in a position to do this was 33 years ago. The exigencies of proportional representation, even in the attenuated form adopted by New Zealand in 1993, should render the prospect of one party rule vanishingly remote. In the time of Covid, however, and with Jacinda bobbing above the political fray like an image of the Virgin Mary in a procession of the faithful, who knows? The truly fascinating question, of course, is: What would such a government be like? How far has Labour come since 1987? If there was nobody to stop them, what would they do? Hell! What wouldn't they do!
 The question Chloe Swarbrick should have asked in response to Newshub's dispiriting poll was: Do you really trust Labour to do the right (or left) thing? Acknowledging Helen White's impressive lead, she should simply have invited the voters of Auckland Central to recall the famous dictum of Lord Acton:
 "All power corrupts, and absolute power corrupts absolutely."
---
*Chris Trotter has been writing and commenting professionally about New Zealand politics for more than 30 years. He writes a weekly column for interest.co.nz. His work may also be found at http://bowalleyroad.blogspot.com.