BusinessNZ's Kirk Hope says with a careful focus on risk mitigation, more regard for overseas skills and capital, and better use of the private sector, New Zealand can have the smartest border in the world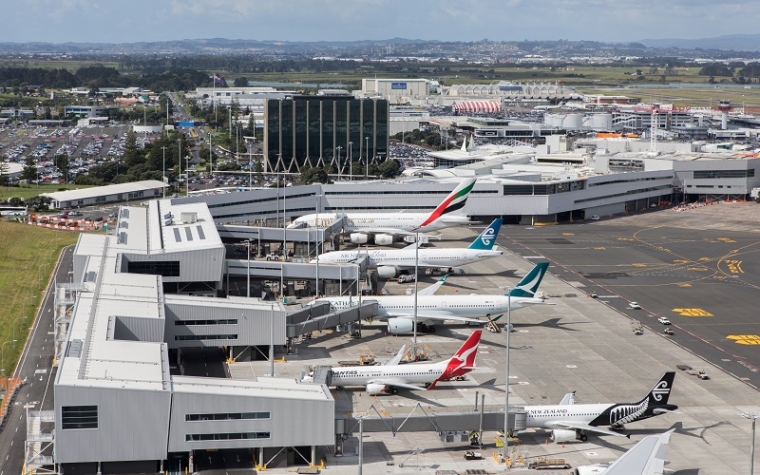 By Kirk Hope*
(This article is part of Interest.co.nz's Election Series).
Looking at our economic prospects, it's hard to get past the border.  Smart border management policies are now the key determinant of our economic health. 
Global market research firm IbisWorld says the closure of New Zealand's border will result in an almost 4% contraction in gross domestic product this year.
New Zealand's fortunes have always been tied to the outside world. The world is our market for foods and other goods we produce, just as the world is our customer for international education and tourism.
The closing of the border because of Covid-19 is hitting the economy hard so we need a plan for iterative reopening, based on risk levels and robust mitigation strategies.  Rather than blanket closure, we should allow entry in cases where there is no or minimal risk of infection.
First, we  should look at countries that are entirely Covid-free.  For example, people from Pacific island nations that have no incidence of the disease should be allowed entry (after repeated negative tests and a period of quarantine).
This is important because of the shortage of workers that touches on all regions and industries, but particularly in those sectors which that are the backbone of our economy like horticulture, viticulture, and dairying. 
There are currently not enough NZ workers to service these critical industries for this season. This will have an immediate impact on our national livelihood. It will be incredibly frustrating if fruit is left on the ground this season because the government has not had an accurate enough assessment of skills shortages in the domestic labour market and immigration and border management settings
Second, we need exemptions for high skills. We need to allow entry by high-skilled workers from countries affected by Covid-19, with appropriate precautions for example those individuals should receive repeated negative tests, go through quarantine, and be subject to ongoing tracking and tracing.
High-skill exemptions are needed because many industries rely on individuals with specific technical skills that are in short supply here, like IT professionals, engineers, and others. Many New Zealanders jobs rely on NZ businesses having appropriate access to these skills.
Third, we need to open the border to overseas investment. Right now we have a backlog of investors waiting for approval to invest, and while they are starting to be processed, they are not able to get final approval, and are not included in the border exemptions criteria, effectively sending the message that New Zealand is not open to the innovative businesses that could bring new economic opportunities.
These three key areas of border control need immediate attention, but other changes are needed also.
For example, we need clearer and simpler rules for entry that everyone can understand, even if some of these rules are subject to longer timelines or specific risk criteria being met.
There also needs to be a more inclusive and pragmatic approach to physically managing the border.
Duly screened private sector companies should be mandated alongside the Government to carry out testing, tracing and user-pays quarantine and isolation services, subject to strictly enforced Government  specifications.
 New Zealanders need to be able to have confidence that their own safety is not being put at risk – but it cannot be sustainable to have only the armed forces and the police undertaking the security management of quarantine on a long-term basis.
There needs to be inclusive consultation with the NZ software industry over critical work on tracing technologies.  We have to think about a layered approach to contact tracing information as no one database will provide the silver bullet.
Layers of information and a data driven approach to contact tracing will shorten the time for identifying close contacts in the event of community transmission.  Achievement of this objective needs to include the private sector and utilise a partnership and team approach that helped NZ successfully address many of the early challenges of Covid.
With a careful focus on risk mitigation, more regard for overseas skills and capital, and better use of the private sector, New Zealand can have the smartest border in the world, and leverage that to unlock the many economic opportunities that our place in the world offers.
---
*Kirk Hope is Chief Executive of BusinessNZ.