Brian Fallow takes a look at the energy policies of the Labour, National, Green and ACT parties against the backdrop of uncertainty over the future of the aluminium smelter at Tiwai Point and the oil refinery at Marsden Point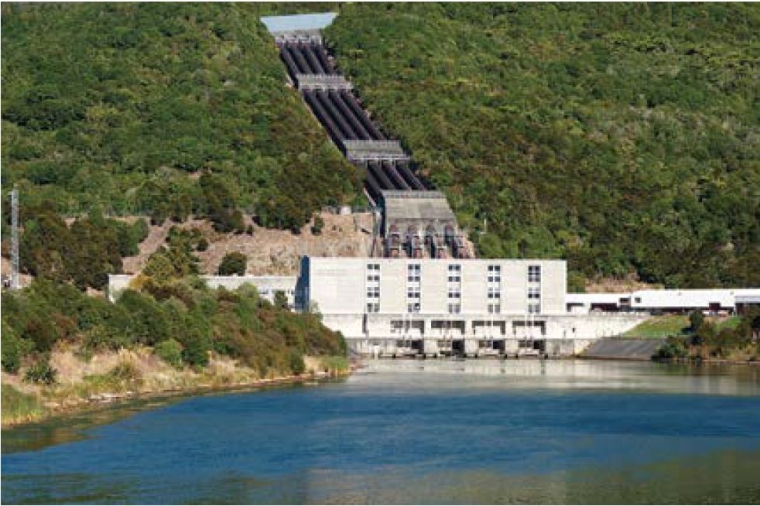 By Brian Fallow
The energy policies that parties are peddling in this election are more than usually important given the extended period of upheaval and uncertainty the energy sector faces.
There is the overarching issue of decarbonising the economy, where the disagreements are about how, and how quickly, to do that.
And there are the question marks hanging over the future of the smelter at Tiwai Point and the refinery at Marsden Point. Uncertainty also swirls around other conspicuous smokestacks, at the Glenbrook steel mill and the Methanex plants in Taranaki. All are important not only for local employment but also the national trade balance.
Labour has adopted a target of 100% renewable electricity generation by 2030 (five years earlier that its previous target), up from 83% now.
The target would be reviewed in light of the 2025 carbon budget required by the Zero Carbon Act passed last year. There is a good chance, however, that the Climate Commission will counsel against trying to eliminate the last few percentage points of fossil-fuelled generation, on cost-benefit grounds.
But the closure of the aluminium smelter, which consumes about an eighth of the country's electricity, would narrow the gap.
Even so it is an ambitious goal when combined with the policy of accelerating electrification of transport and industrial heat. Transpower has estimated that demand for electricity will grow by more than 50% by mid-century.
Overall, energy use is responsible for 40.5% of New Zealand's emissions of greenhouse gases (as of 2018), of which nearly half are from transport, the fastest growing source of emissions.
Per capita transport emissions are high by international standards reflecting high rates of car ownership and the age, and associated low fuel efficiency, of the fleet.
Labour does not seem willing, however, to put much taxpayer money where its mouth is on electrification of transport. It would progressively increase funding of the Energy Efficiency and Conservation Authority's (EECA's) low emission vehicles contestable fund to $25 million, to support the purchase of EVs and instal more chargers for them. But half of that would come from sector levies.
And in a bid to gradually reduce emissions from vehicles with internal combustion engines it would phase in a fuel efficiency standard for new and used light vehicles entering the country. It would not affect the resale of existing vehicles but the Ministry of Transport estimates the clean car standard would reduce the average emissions of vehicles entering the fleet by 40% by 2025.
Labour is also attracted to the potential for "green" hydrogen -- using renewable electricity to split water and provide hydrogen for fuel cells in heavy vehicles where the weight of batteries would be prohibitive. This is sometimes cited as a potential alternative use for Manapouri's output when the smelter closes.
Whether it is through lithium batteries or hydrogen fuel cells, using the energy freed up by the smelter's closure to propel vehicles is attractive since the loss of a billion-dollar exporter in Southland may well coincide with a decision to close the oil refinery in Northland leaving New Zealand supplied entirely with imported refined product.
Both of those things would widen the current account deficit, which has to be funded by either running up more debt to, or selling more assets to, the rest of the world, with ongoing economic costs.  
Labour and National both believe/hope a deal can be struck with the smelter's majority owner Rio Tinto on electricity transmission costs that would extend the life of the plant by another three to five years.
If Tiwai were to close as currently scheduled next August, Transpower would immediately lose the tens of millions of dollars a year it charges the smelter for the use of lines and pylons erected more than 50 years ago, even as it begins the long and expensive upgrade to the national grid needed to allow Manapouri's output to flow north.
Having the taxpayer pay some or all of the smelter's transmission bill could be politically presented as a subsidy not to a multinational mining conglomerate but to every other power consumer. The Electricity Authority reckons transmission charges account for just over 10% of the average consumer's power bill.
Tiwai's closure is expected to accelerate the closure of older thermal generating capacity, like the remaining coal-fired units at Huntly and the Taranaki combined cycle gas plant at Stratford. The risk is that it also crowds out new renewables.
Having a higher reliance on renewable generation intensifies concern about dry-year risk, when less snow and rain than normal falls in the catchment of the hydro dams.
So Labour is keen on the idea of a pumped hydro storage scheme at Lake Onslow above the Clutha, as a kind of battery capable of storing about a fifth of a normal year's national hydro generation. It sees that as essential to its 100% renewable electricity target.
But it is subject to a viable business case, which given an indicative cost of $4 billion and the opposition of power companies, is a significant hurdle.
National, for its part, says a "political" target for renewable power risks making electricity less affordable. It prefers a "fuel neutral approach to an energy transition."
Its idea of neutrality is one friendly to natural gas, which it considers a strategic resource essential to security of electricity supply and for high temperature industrial processes.
It would repeal the ban on oil and gas exploration, it says, and rely on the technology-and sector-neutral mechanism of the emissions trading scheme to bring energy emissions down.
Whether a National-led Government would in fact be willing to countenance the sort of carbon prices needed to deliver the emissions reductions it has signed up to with the Zero Carbon Act on their own, without the assistance of more prescriptive complementary measures, is debatable however.
"National will continue to support the development of new opportunities such as hydrogen, offshore wind and biofuels", it declares but leaves it at that, offering no clues as to how.
It is more forthcoming on electric vehicles. The conventional wisdom is that EVs are most likely to make their way into the suburban garages of the nation when people buy ex-fleet vehicles second hand. National would exempt EVs from fringe benefit tax until 2025 to encourage corporates to invest in them and would target a government fleet that is one-third EVs by 2023.
It would also exempt EVs from road user charges until at least 2023 and allow them to use bus lanes.
It reckons these measures would cost $93 million over four years.
The Greens support the target of 100% renewable electricity by 2030.
They want to see support for solar power, which at present only provides about 0.3% of the country's electricity. They propose a variety of programmes to that end, to be financed from the Covid-19 response and recovery fund.
They make the point that more widespread small-scale generation would also require a smart grid enabling two-way traffic in electricity.
The Greens want to see industrial use of coal ended by 2030 and of gas by 2035 and would triple existing government support for businesses replacing those fuels with clean alternatives.
They would ban new onshore fossil fuel extraction.
At the other end of the spectrum ACT would, like National, repeal the ban on new offshore oil and gas exploration permits.
Broadly speaking ACT is as keen on mining as the Greens are on public transport.
It says natural gas can deliver dry-year electricity security at a fraction of the cost of pumped hydro, and would support the transition from coal as a source of industrial heat.
ACT was the only parliamentary party to opposes the Zero Carbon Act, which it would replace with a "no nonsense" climate change plan that would tie New Zealand's carbon prices to those paid by our top five trading partners.