David Hargreaves tries but fails to look on the bright side of an election campaign that has been as uninspiring as it has been drawn out and brings out a short wish list for the future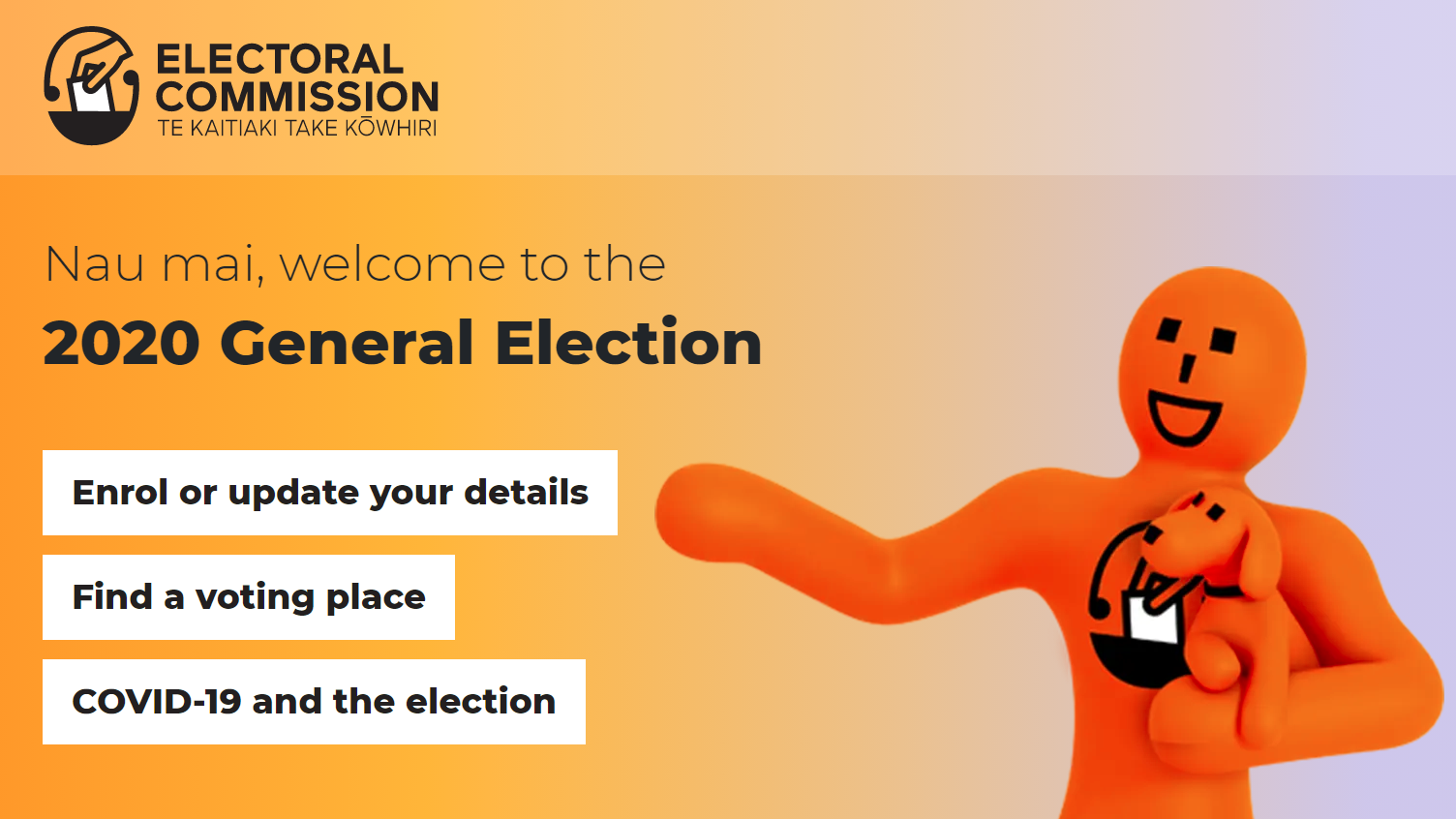 I wonder how history will view the 2020 election.
I suspect the term 'lost opportunity' will come into it somewhere, for really any number of reasons.
Looking back three years, the 2017 election attracted a little over 2.6 million votes, which was, impressively, nearly 80% of those on the electoral roll.
At time of writing something like half of that number of people (1.282 million) have already voted in the 2020 election, which of course is not officially happening till Saturday, October 17. (If the pattern/numbers of early voting for the rest of the week matched that of the comparative week in 2017, we would have nearly 2 million people voting before election day itself!)
On the one hand the high number of early voters is great. On the other it is all a bit odd. We've still got the leaders of the political parties out and about, gallivanting around and attempting to answer the unanswerable question of how one can kiss babies in a responsible way while respecting appropriate Covid social mores.
Going early
It could be that the huge sea of early voting this time around is a product of the very odd circumstances; not least the fact that the election date was put back from the original September 19 that Jacinda Ardern announced about five years ago. (Well, actually it was on January 28 - it's just felt like that long.)
Personally, I would like to make a plea that no leader ever again announces the election date as early as that. It's ridiculous having effectively a seven-and-a-half-month election campaign when the electoral cycle is only three years. 
I thought on January 28 (through gritted teeth) that the election would be all we would hear about this year although in the event Covid proved to be a major, if not entirely welcome, distraction. And then of course it was Covid that decided we weren't even going to have the election on the chosen day and we would have to shunt it into the second half of October instead. So, the January 28 announcement really was a wasted gesture in every sense.
No surprise then that with such an extended build-up I suspect most people were well and truly over this whole thing before it had really begun. I got out as fast as my little legs would carry me on Saturday, October 3 and 'did the deed' - voting as early as I could, and allowing myself the luxury of watching subsequent proceedings dispassionately.
For me this election has been like one of those awful domestic situations where you start preparing the evening meal, only to have some drama intervene and end up sitting down to eat a half cold meal two hours later feeling like you've already consumed the darn thing.
Changes needed
But to get back to the early voting. Is this to be a trend? If we do have this level of early voting in subsequent elections, don't our politicians need to modify how they campaign?  
As I write, the politicians are gallivanting around the country attempting to attract votes from only something like half of the electorate. While the rest of us have already made our decisions.
In the light of this, why have we still seen politicians releasing new policies now? Right up to the end? What's the point of that?
I am very big on policies. I like to compare what all the parties are offering on the various subjects of importance to me.
I think, particularly if early voting is to be such a big 'thing' in future, that the parties really need to consider getting policies out much earlier. Why not, say a good two months before the election date? Anything to help the discussion.
Covid chaos
Of course policy and consideration of it has been knocked sideways this time around by Covid. Regrettably this election will go down as pretty much a referendum on how Covid has been handled.
Labour has therefore been able to get away with pledging very little. And this is a party that had flagship policies last time including KiwiBuild and the tram that proved to be among the most spectacular government policy failures ever.
I guess we might never know the full extent to which Labour might have been hamstrung in government through its marriage of convenience to NZ First. Summing up Labour in government this time around I would give them an 'A-' in crisis management and an 'F' in policy implementation. Little wonder perhaps they weren't that keen in going to the polls with a pocket full of policies this time around.
National made the mistake of waiting for the coalition of losers in the Beehive to fall apart so it could rightfully reclaim the seats of power for itself, only to then push the self-destruct button when opinion polls were supportive of the coalition's Covid stance. 
Trying to find positives
I made a promise to myself some years back that I would only vote for positive reasons - IE I would not cast my vote to 'get rid of' someone leading the country whose face I had grown tired of. 
It's depressing when you can't find positive reasons though. I actually ended up not voting at all for three consecutive elections between 2008-14 and made a very late swap in who I voted for in 2017. There will of course be no late swaps this time because I have voted.
I can't say in the end however that I voted for the most positive reasons.
Looking on the bright side?
My wishlist going forward is that this election does produce a decisive result and so we don't have interminable trading of muskets and trinkets afterwards while deciding who gets to sit in the expensive seats. Coalition negotiations I think they are called. Well, none of that, thanks.
And then I want to see a clear strategy for handling the virus next year, which hopefully will include vaccines and then looking at how we can open up the borders again.
And then what I would really like is for someone somewhere to espouse some policies that genuinely demonstrate some vision of how New Zealand wants to be as a country and its place in the world. 
But I suspect that's going to have to wait for next election at the very least. And I ain't holding my breath.