Gareth Vaughan on whether COVID corporate winners should share their profits with COVID corporate losers, Dr Doom vs crypto-currency spruikers, central bank cryptos & Fed boss gets serious about unemployment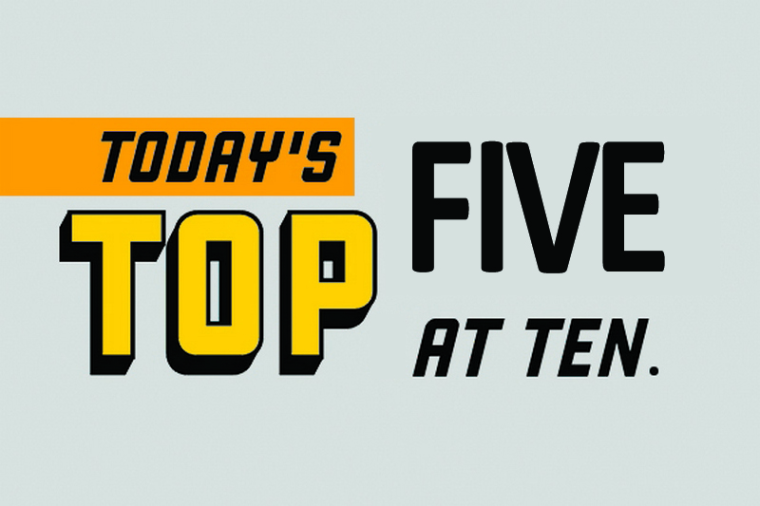 This Top 5 comes from interest.co.nz's Gareth Vaughan.
As always, we welcome your additions in the comments below or via email to david.chaston@interest.co.nz. And if you're interested in contributing the occasional Top 5 yourself, contact gareth.vaughan@interest.co.nz.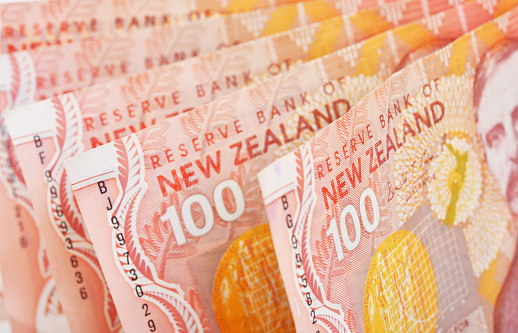 1) Should COVID's corporate winners share their profits with COVID's corporate losers?
This Bloomberg story about South Korean President Moon Jae-in calling for corporates who've done well out of the pandemic to share some of their profits with smaller businesses hard hit by the pandemic is fascinating. Predictably critics say the idea would distort free markets and trample on shareholders' rights. The initiative does, however, tap into growing concerns in developed economies about inequality, and corporates having responsibilities beyond those to their shareholders.
In Korea it appears to be largely about wanting big corporates to help out small businesses. If we applied this concept in New Zealand who'd we be wanting to share their profits with the less flush? Could it be real estate agencies, whose commission revenue almost reached $2 billion last year, and our highly profitable big banks profit sharing with the tourism and hospitality sectors?
The profit-spreading proposal aims to set legal grounds for larger companies to voluntarily contribute to a fund that can be used to help smaller, vulnerable firms in times of crisis. Advocates suggest companies get tax incentives to chip in to the fund.

With the main details of the proposal still up in the air, it isn't possible to pinpoint the burden on Korea's big companies or the specific impact the measures might have. Nor is it clear which companies would be expected to contribute or how much.

The plan would form part of a set of "social solidarity" bills pushed by the ruling party for legislation this year. The package also includes a proposal to allow the government to compensate small merchants for losses, payouts that would push fiscal debt levels even higher.
2) Dr Doom's no holds barred attack on crypto-currencies and their spruikers.
The extraordinary adventures of crypto-currencies continues unabated. At the time of writing bitcoin is at yet another fresh record high of US$48,926.
An interesting piece of recent news is CoinDesk's story saying Mastercard plans to provide merchants with the option of receiving payments in crypto-currency.
Mastercard (MA) is planning to give merchants the option to receive payments in cryptocurrency later this year.

According to a source familiar with the matter, the functionality will see Mastercard customers' digital currency payments settled in crypto at participating merchants, a first for the financial giant. The company has not yet disclosed which digital currencies it intends to support, or where.

The details shed new light on CEO Michael Miebach's Q4 pledge to integrate digital currency payments "directly on our network" in a move the new chief, helming his first earnings call on Jan. 28, said will provide maximal flexibility to customers and merchants alike.
And then there was the news that Elon Musk's Tesla says it bought about US$1.5 billion worth of bitcoin in January and expects to start accepting it as payment in future.
Arch crypto-currency critic Nouriel Roubini, nicknamed Dr Doom, is unimpressed with Musk's behaviour. A professor of economics at New York University and famous for foreseeing the 2008 financial crisis, Roubini told CoinDesk the US Securities and Exchange Commission (SEC) should be probing the Tesla CEO for potential market manipulation.
Here's CoinDesk:
Musk has been tweeting about bitcoin and dogecoin in recent weeks, at one point updating the bio of his popular Twitter profile to "#bitcoin." Tesla filed its annual 10-K report with the U.S. Securities and Exchange Commission Monday, saying it purchased about $1.5 billion worth of bitcoin in January. 
And here's what Roubini told CoinDesk:
For someone like Elon Musk who knows that there's a market impact, to manipulate, first take an individual position [in]to Bitcoin, pump the price up and then say that Tesla has invested, and Tesla doesn't make money yet, it's also irresponsible and it's market manipulation. The SEC should be looking [in]to people that have a market impact, that manipulate the price of assets. That's also criminal behaviour.
Roubini also lashed out at crypto-currencies in a paywalled Financial Times article saying; "The Flintstones had a more sophisticated monetary system than tokenized shitcoins based on a single numeraire benchmark: the cartoon cavemen used shells. Crypto tokenization is a return to Stone Age Barter."
And in a tweet Roubini also hit out hard, with expletives included, at pundit Jim Cramer for talking up bitcoin on CNBC.
Cramer is a total fucking idiot. He fucked up big time before the GFC being the cheerleader-in-chief of that bubble that then blew up on him & made him a totally shitfaced fool to the world. Now he is peddling crappy shitcoins & he will eventually fall into that crappy cesspool https://t.co/aTNQ0mso1A

— Nouriel Roubini (@Nouriel) February 9, 2021
3) Bitcoin uses more energy than Argentina. Worth it or a monstrous waste?
A new report from Cambridge University suggests bitcoin uses more electricity than Argentina. This is due to power-hungry mining involving heavy computer calculations to verify transactions. According to Cambridge researchers, bitcoin consumes about 121.36 terawatt-hours a year.
In a newsletter Bloomberg's Joe Weisenthal had an interesting take on this.
 If you think that Bitcoin is just a thing for speculators to get rich, while allowing a rogue's gallery of terrorists and drug dealers to launder money, then yes that's a colossal waste of energy whether it's renewable or coal. But if you think that it's important for there to be a monetary network, that's separate from any state or monetary authority or legal system, then you will think the energy consumption is a worthwhile price to pay.

As I wrote about Monday, the thing that characterizes this bull market is the collapse of trust in traditional institutions. And with Bitcoin, you don't have to trust anyone. You don't have to trust a central bank. You don't have to trust a clearing house. You don't have to trust courts or laws or anything like that. But the upshot is that replacing all that is a very energy-intensive endeavor. And while some may see that as a bug, or an unfortunate aspect of the system, it's arguably a feature. Electricity alone makes it very costly to attack the network. (Also it would be difficult to acquire the right chips to attack the network, but that's a different question.)

So again, if you think Bitcoin is a useful and empowering thing, then the energy cost is a worthwhile price to pay. If you think it's for bad stuff, then the electricity is a monstrous waste. Starting from the question of energy won't convince anyone of anything in either direction.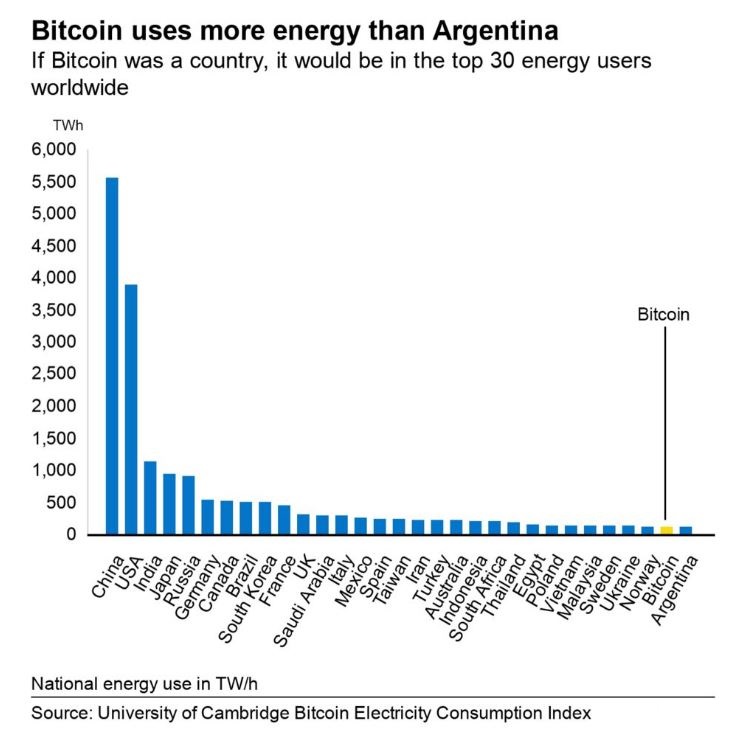 4) Are central bank digital currencies the future of money?
Central bankers, meanwhile, have certainly got an eye on crypto-currencies, and what they might mean for them. Burkhard Balz, a member of the executive board of the Deutsche Bundesbank, spoke of this in a recent speech. Central bank digital currencies, or CBDC, might be widespread in the not too distant future.
Just recently, the Bank for International Settlement (BIS) published its third survey amongst central banks worldwide. The survey shows a shift from mainly analytical work towards technical experimentation. More than 60% of central banks are engaged in practical experimental work.

It is clear, then, that even more headway has been made in exploring central bank digital currencies over the past year. On the one hand, the BIS predicts that central banks representing a fifth of the world's population will issue a general purpose CBDC in the next three years. On the other, a widespread roll out of CBDCs seems some way off. And there are good reasons for this. Because CBDC is a game changer – with potential benefits, but also with a number of challenges.

Central bank digital currencies promise to combine the improved efficiency of their digital form with the safety provided by a central bank in a single means of payment.

However, central bank digital currency would be a third form of central bank money, alongside cash and bank reserves. Introducing a new form of central bank money such as this could have profound impact on the financial system, especially if it is not only available to banks, but instead, like cash today, to the general public. If not properly thought through, such an intervention may lead to unintended consequences.
Here in New Zealand Assistant Governor Christian Hawkesby said last year the Reserve Bank has no immediate plans to launch a CBDC. However, Hawkesby did say the Reserve Bank is "following developments very carefully, and are among the 80% of central banks that are actively researching CBDCs."
5) Fed chairman wants society-wide commitment to sustain maximum employment.
US Federal Reserve chairman Jerome Powell, the big kahuna of central bankers, gave a strongly worded speech on the labour market this week. In it he highlighted and emphasized the importance of employment.
Given the number of people who have lost their jobs and the likelihood that some will struggle to find work in the post-pandemic economy, achieving and sustaining maximum employment will require more than supportive monetary policy. It will require a society-wide commitment, with contributions from across government and the private sector. The potential benefits of investing in our nation's workforce are immense. Steady employment provides more than a regular paycheck. It also bestows a sense of purpose, improves mental health, increases lifespans, and benefits workers and their families.
Here in NZ we were patting ourselves on the back over our recent unemployment figures showing a 4.9% unemployment rate in the December quarter. In the US Powell notes official unemployment rose as high as 14.8% last April, and has since fallen back to 6.3% in January. He suggests, however, that things are much worse in the US - which has of course been hard hit by COVID-19 - than the official figures show.
But published unemployment rates during COVID have dramatically understated the deterioration in the labor market. Most importantly, the pandemic has led to the largest 12-month decline in labor force participation since at least 1948. Fear of the virus and the disappearance of employment opportunities in the sectors most affected by it, such as restaurants, hotels, and entertainment venues, have led many to withdraw from the workforce. At the same time, virtual schooling has forced many parents to leave the work force to provide all-day care for their children. All told, nearly 5 million people say the pandemic prevented them from looking for work in January. In addition, the Bureau of Labor Statistics reports that many unemployed individuals have been misclassified as employed. Correcting this misclassification and counting those who have left the labor force since last February as unemployed would boost the unemployment rate to close to 10 percent in January.
Powell certainly sounds genuinely concerned.
Since the onset of the pandemic, we have been concerned about its longer-term effects on the labor market. Extended periods of unemployment can inflict persistent damage on lives and livelihoods while also eroding the productive capacity of the economy. And we know from the previous expansion that it can take many years to reverse the damage.
He wants ongoing fiscal stimulus. So roll on President Biden's US$1.9 trillion COVID-19 relief package...
So how do we get from where we are today back to a strong labor market that benefits all Americans and that starts to heal the damage already done? And what can we do to sustain those benefits over time? Experience tells us that getting to and staying at full employment will not be easy. In the near term, policies that bring the pandemic to an end as soon as possible are paramount. In addition, workers and households who struggle to find their place in the post-pandemic economy are likely to need continued support. The same is true for many small businesses that are likely to prosper again once the pandemic is behind us.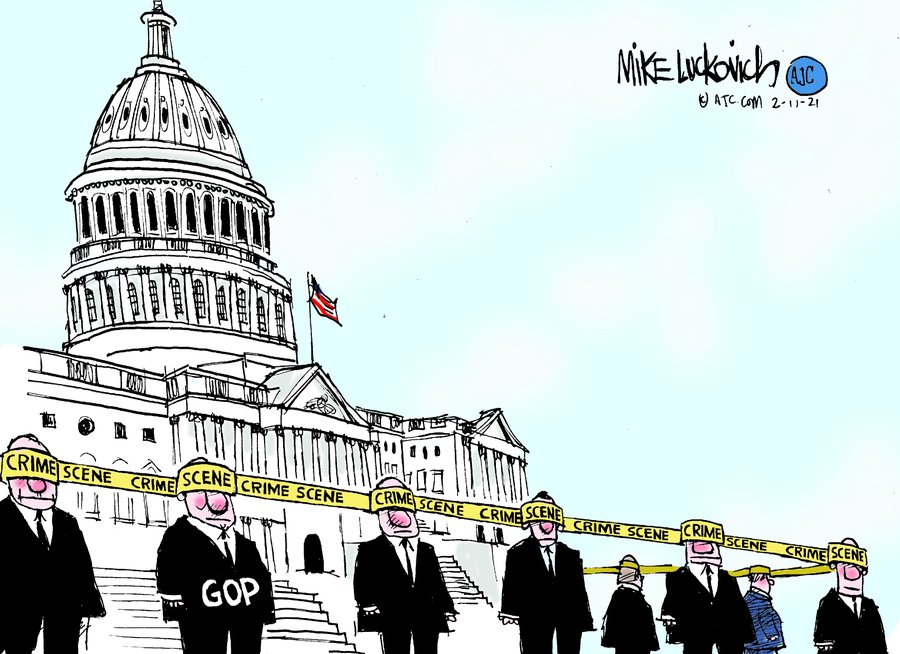 Cartoon: Mike Luckovich,
The  Atlanta Journal-Constitution.