Gareth Vaughan on fearless investors, an Irish housing solution, moving beyond COVID elimination, the unattainability of herd immunity & the biggest bribe in the history of bribing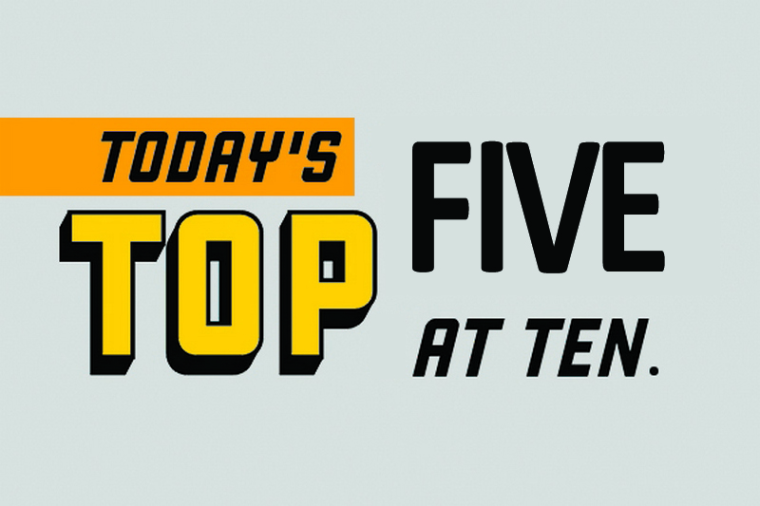 This Top 5 comes from interest.co.nz's Gareth Vaughan.
As always, we welcome your additions in the comments below or via email to david.chaston@interest.co.nz. And if you're interested in contributing the occasional Top 5 yourself, contact gareth.vaughan@interest.co.nz.
So here we are in Auckland, back in COVID-19 Alert Level 3 with the rest of the country in Alert Level 2. It certainly does feel like Groundhog Day... Hopefully we're all back to Level 1 sooner rather than later. In the meantime, here's a bit of reading.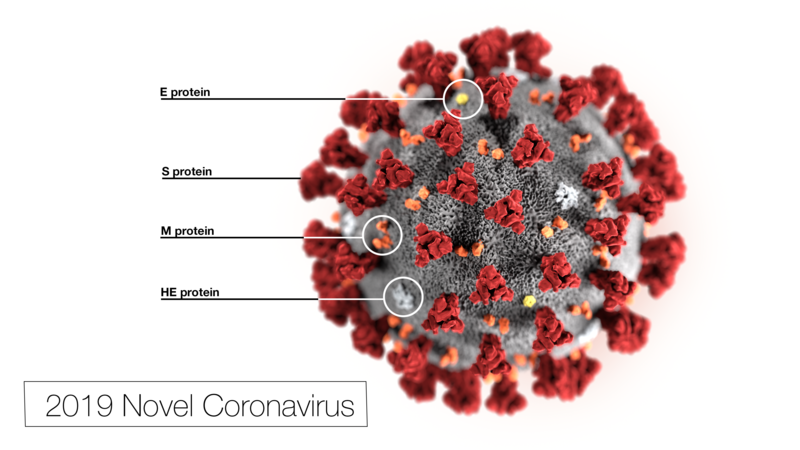 1) Global investors the least fearful and most greedy they've been in two decades.
Investors are the least fearful they've been in 20 years, and possibly the most greedy, according to a JPMorgan Chase & Co. gauge of cross-asset investor complacency. This may seem crazy in the midst of a global pandemic. But then you factor in all the stimulus from central banks and governments, and extremely low interest rates.
Here's Bloomberg:
A JPMorgan Chase & Co. gauge of cross-asset complacency based on valuations, positioning and price momentum is nearing the highest level since the time the dot-com bubble burst and some companies found out burning cash faster than they made it wasn't quite effective as a long-term survival strategy.

Some of that get-rich-quick spirit has already been in display in 2021 from Bitcoin's flirting with the $50,000 mark to the craze for cannabis firms and speculative warfare over penny stocks. Global equities have added $7 trillion since New Year, digital currencies have ballooned to a market value of $1.4 trillion and high-yield bond sales are raking in records.
Interesting to see the comparison to the dot-com bubble. I cut my teeth as a financial journalist in London during that period. It was an eye opener seeing tin pot tech companies post losses and their share prices promptly surge. Certainly the crypto-currency frenzy going on brings back some memories of those days.
Meanwhile, JP Morgan doesn't think the punch bowl's going to be taken away from the party for a while yet.
JPMorgan strategists seem to agree. While a "pause" is likely now, they say, there's no reason to expect a substantive pullback from the rally fueled by the trillions of dollars being unleashed. The main risk on the horizon is a taper of bond-buying by the Federal Reserve once employment and inflation return to targets, but that's not likely until later in the year.

"We've been comfortable advising investors to stay long most markets," strategists led by John Normand wrote in a Feb. 12 note to clients. "When growth is above trend, monetary policy is ultra-loose and fiscal policy is on overdrive, markets tend to exhibit the financial variant of Newton's Law: they stay in motion until acted upon by another force."
Irish economist David McWilliams offers a solution to his country's housing woes. He describes a similar scenario to what we see in the New Zealand housing market. Albeit our market seems more out of control with prices rising faster here (19% last year).
Here [Ireland], we start with the price of houses as the foundational price and work around that.

We construct all sorts of wheezes to maintain this lunacy, irrespective of the reality of people's incomes. We engineer help-to-buy schemes, shared-equity arrangements, first-time buyers' grants, various interest rate products, 30-year mortgages, and buy-now-pay-later options.

All of these are designed to put people into long-term debt and short-term penury, in order to validate already inflated house prices. The implicit message is: "Don't worry we'll keep prices up, so you can eventually sell on to a greater fool and trouser the capital gain."

The problem is that the greater fool is your children and their children.

The result is that, even in this pandemic, house prices in Ireland continue to rise, between 5 and 7 per cent throughout the country, despite the fact that unemployment has risen, businesses are boarded up and commercial rents are falling.
McWilliams offers an elegant solution. Trouble is it means house prices need to fall. Politicians from our two major parties, and seemingly plenty of their voters, plus our banks, don't want that.
There is a solution to this silliness. Our entire nation has been bullied into starting the conversation with house prices and working hard to validate existing prices, but we are getting things back to front.

Imagine abandoning the notion that the house price is regarded as totemic and everyone must worship at its feet? What about starting with income?

Let's construct a little economic model of house prices and where those prices could be if we used wages rather than house prices as the starting point. It is generally accepted that rents of around 30 per cent of after-tax income are fair. Rents are the income that accrues to the property owner and should determine the value of the asset.

Let's see how much people ought to be paying based on Irish wages.

The median family's after-tax income in Ireland €3,750 per month. This means such a family should be paying rent of around €1,125 per month. In order to put a value on the asset and a fair price on the house for a landlord, let's assume (very generously) that a landlord needs a 5 per cent yield to remain in the business.

At a 5 per cent yield, the house should be worth the annual rent (€1,124 multiplied by 12, or €13,488. If €13,488 constitutes 5 per cent of the price, then the total value would be €270,000 as the fair price of a home in Ireland.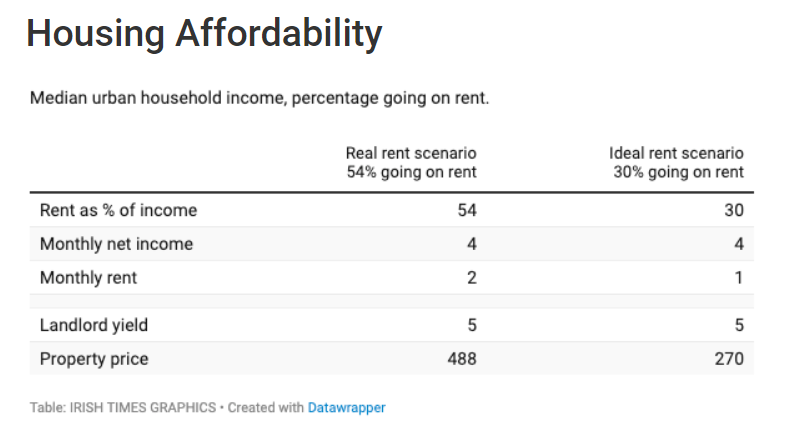 3) Vaccines will mean opening our border to COVID-19 at some point.
Monday's news that the first batch of Pfizer/BioNTech vaccines has arrived in New Zealand was greeted with great fanfare. Writing before this news, Newsroom's Marc Daalder asked the very good question of what will happen once COVID-19 vaccines have been rolled out across New Zealand. He concludes that at some point we'll be abandoning our elimination strategy.
And the low level of ICU beds per capita Daalder highlights suggests some hard thinking about, and more investment in, our health system so we're better prepared for the next pandemic.
In a population without any natural immunity to the coronavirus and with insufficient measures to stop the spread - hand washing, mass masking and, for larger outbreaks, lockdowns - it can spread quickly enough to send large numbers of people to hospital. Around the world, countries have expressed confidence in their ability to handle rising case numbers before abruptly reversing course when the caseload puts their health systems on the brink of collapse.

In New Zealand, that brink is rarely far away. In March, we had just 176 intensive care beds, meaning sustained and widespread transmission would overwhelm our hospitals much faster than those of Italy or Spain, which both have many more ICU beds per capita.

Elimination, therefore, emerged as the obvious choice. The benefits are clear: We live under fewer restrictions than most of the rest of the world, we have enjoyed a faster recovery and we have seen far fewer per capita cases, hospitalisations and deaths.

To say, therefore, that we will at some stage abandon elimination is not to imply it was the wrong strategy in the moment. But as new, effective vaccines remove the threat of Covid-19 - a widely-vaccinated population is unlikely to experience an outbreak that could overwhelm our health system - the elimination approach may no longer be needed.
4) What if we never reach herd immunity?
Staying on the subject of COVID-19 - how can we escape it - Sarah Zhang of The Atlantic takes a look at whether herd immunity is actually achievable. To reach herd immunity she says the estimate is that between 60% and 90% of people need to have immunity either from vaccination or from prior infection.
A number of signs now point to a future in which the transmission of this virus cannot be contained through herd immunity. COVID-19 will likely continue to circulate, to evolve, and to reinfect. In that case, the goal of vaccination needs to be different.

While COVID-19 vaccines are very good—even unexpectedly good—at preventing disease, they are still unlikely to be good enough against transmission of the virus, which is key to herd immunity. On the whole, we should expect immunity to be less effective against transmission than against disease, to wane over time, and to be eroded by the new variants now emerging around the world. If vaccine efficacy against transmission falls below the herd-immunity threshold, then we would need to vaccinate more than 100 percent of the population to achieve herd immunity. In other words, it becomes downright impossible.
There are, of course, the anti-vaxxers to factor in. That means in western democracies the whole population simply won't be vaccinated.
The role of COVID-19 vaccines may ultimately be more akin to that of the flu shot: reducing hospitalizations and deaths by mitigating the disease's severity. The COVID-19 vaccines as a whole are excellent at preventing severe disease, and this level of protection so far seems to hold even against a new coronavirus variant found in South Africa that is causing reinfections. This, rather than herd immunity, is a more achievable goal for the vaccines. "My picture of the endgame is we will, as fast as we can, start taking people out of harm's way" through vaccination, says Marc Lipsitch, an epidemiologist at Harvard. The virus still circulates, but fewer people die.

At the same time, we don't need to hit the herd-immunity threshold before transmission begins to slow. With less transmission, fewer people will get exposed, and if those who do are vaccinated, even fewer will become seriously sick or die. The pandemic will slowly fade as hospitalizations and deaths inch down.

We likely won't cross the threshold of herd immunity. We won't have zero COVID-19 in the U.S. And global eradication is basically a pipe dream. But life with the coronavirus will look a lot more normal.
5) The biggest bribe in the history of bribing and US$850 toilet brushes.  
The ABC (Australian Broadcasting Corporation) has this fascinating story about Maria Pevchikh. She's head of the investigations unit in the Anti-Corruption Foundation of arch Vladimir Putin critic Alexei Navalny, who is currently in jail in Russia.
As the ABC puts it: "With a small staff of investigators and camera operators, Pevchikh probes the obscene wealth and murky financial dealings of the Kremlin-connected elite, producing video investigations fronted by Navalny." 
Pevchikh helped find evidence of Navalny's Novichok poisoning. Her team's also behind a 113-minute YouTube expose titled Putin's Palace: History of World's Largest Bribe, revealing a vast estate allegedly built for Putin at a cost of around US$1.5 billion. It was released on January 19, two days after Navalny flew back to Russia following months of rehabilitation in Germany, to be immediately detained by police at a Moscow airport.
"The place is so expensive that it is probably the biggest bribe ever given in the history of bribing," Ms Pevchikh said.

Putin's Palace untangles an intricate web of shell companies, bank transactions and Putin allies involved in the decade-long construction of a "new Versailles".

"We managed to figure out the system that he'd built to be able to steal money from the state," said Ms Pevchikh of her team's work.

According to detailed models FBK investigators pieced together from building plans, drone video and photos taken by construction workers, the sprawling complex houses an underground hockey stadium, casino, ice rink, vineyard, "aqua disco" and a windowless hookah lounge with a pole-dancing stage.

Perhaps the most eye-popping details relate to what's inside — luxurious furnishings allegedly including couches worth tens of thousands of dollars each and $US850 toilet brushes.
The ABC notes Navalny's social media prowess enables him to bypass the Kremlin controlled state media, and to speak directly to Russians, especially young ones. Putin's Palace has been viewed more than 112 million times.
The extraordinary reach of the Putin's Palace investigation was no doubt fuelled by the timing of its release.

On January 17, after months of rehabilitation in a German hospital, Navalny flew back to Russia where he was immediately detained by police at a Moscow airport.

Two days later, Ms Pevchikh's team released Putin's Palace.

As mass protests erupted in hundreds of towns and cities across Russia, some demonstrators could be seen taking to the streets brandishing golden toilet brushes as a token of their anti-Putin rage.

"I hope it's damaging to Putin," said Ms Pevchikh.
Putin has denied any connection to the property.