Not only is it highly unlikely that the Government's 'hate speech' proposals will change the behaviour of bigots, they may end up making them worse, Chris Trotter argues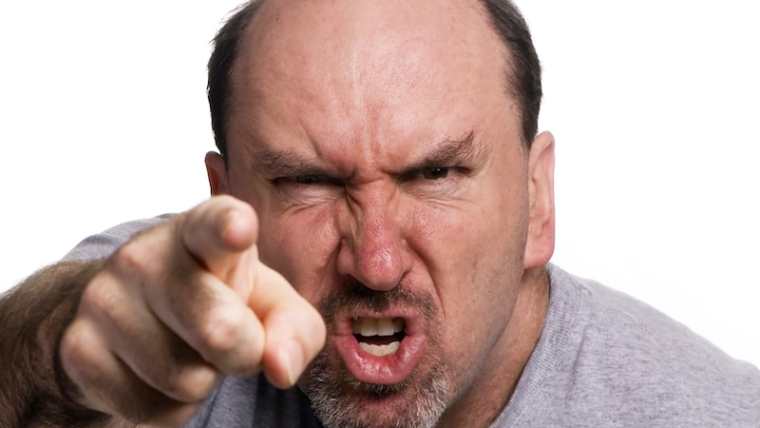 A wise old policeman once told me that "locks are for keeping honest people out of your house". Anyone who knows anything about the craft of burglary would chuckle appreciatively at that little gem of police wisdom. Thieves who know what they are doing laugh at locks, and alarm systems, and CCTV. Any safeguard created by human ingenuity can be circumvented by the same. Some people, like sophisticated burglars – and 'lone wolf' terrorists – we can only apprehend and punish. They cannot be stopped.
If the "hate speech" laws proposed by this government are enacted without major amendment they are likely to prove as effective at putting an end to hateful utterances as locks are at keeping out burglars. Honest, decent people – the least likely to engage in hateful communication of any kind – will exercise even more circumspection when it comes to talking about sensitive issues. (To the point where they may decline to engage in such discussions altogether.) As with burglars and locks, however, bigoted people will soon find a way to circumvent "hate speech" restrictions. Not only are legislative efforts intended to change the thinking and limit the expression of bigoted individuals likely to fail, they may end up making them worse.
Nowhere is this more likely to happen than in the world of politics. As the promoters of "hate speech" legislation themselves concede, bigotry has a constituency – a large constituency. After all, one can hardly insist that racism is "systemic": hard-wired into the "colonialist" ethos and institutions of our "settler state"; and then contend that the constituency of bigots is tiny. But, if bigotry is big, then it is inconceivable that politicians and political parties will not make a serious attempt to recruit these all-too-numerous voters to their cause. In terms of our original metaphor, they will look for a way of picking the locks.
The most obvious way of circumventing "hate speech" laws is communicating with one's bigoted audience by means of "dog whistles". This technique has a long and disreputable pedigree. From the moment African-Americans renewed their struggle for civil rights in the 1950s and 60s, their oppressors in the American "Deep South" resisted their legal and political efforts by citing the importance of "states' rights". Nobody was in any doubt about what these politicians were really saying. Their locution was simply a less honest version of Governor George Wallace's infamous pledge: "Segregation today … segregation tomorrow … segregation forever!"
What could the civil rights activists do? Clearly, it was impossible to arraign a political leader for upholding the rights and privileges afforded to the individual states under the American Constitution – not without attempting to outlaw all references to the citizen's constitutional rights!
Those favouring "hate speech" laws in Aotearoa-New Zealand face a similar dilemma. Conservative politicians can affirm a host of not always reputable ideas by declaring their firm belief in "one law for all", or by citing the need to uphold the values and institutions of "liberal democracy". Those who hear these expressions know they are listening to coded messages, but what are the fighters against "systemic racism" to do? Declare any person making reference to equality before the law, or to the principle of one person, one vote, one value, a colonialist bigot and oppressor? Would such a declaration be likely to shrink, or expand, the constituency of bigots?
Political "dog-whistling" is a very effective lock-pick, but by no means is it the most daunting. That description surely belongs to the deliberate creation of a media network dedicated to advancing the ideas and policies of what the Left would characterise immediately, and condemn, as the "Far Right". Such a network – think Fox News – would present a huge challenge to a Centre-Left government. With a phalanx of lawyers dedicated to keeping the network within the letter, if not the spirit, of any "hate speech" laws, the mounting of a successful challenge to its indisputably controversial content would not be easy. Besides, the "optics" of any attempt to shut down an entire network would only reinforce the arguments of its backers that Aotearoa-New Zealand was heading down the same anti-democratic path as Xi Jinping's China and Vladimir Putin's Russia. A claim hardly likely to shrink the constituency of bigots!
The other reason for not installing purely legal locks against a home invasion by bigotry may, once again, be discerned in the recent history of the United States. One of the most dangerous outcomes of the civil rights movement's landmark Supreme Court victories against the "Jim Crow" laws of the former Confederacy, was the grim lesson conservative Americans drew from their defeats. If it was possible to make an end-run around state legislatures via the federal courts, then the obvious remedy was to ensure that the federal judiciary (up to and including the Supreme Court) was stacked with the "right" sort of judges. It has taken the American Right nearly 70 years to make this happen, but happen it has, with incalculable consequences for the future of the American republic.
It is one of the perennial weaknesses of the Left that it is prone to underestimating both the size of the Right's political constituency, and its ability to organise it into a winning electoral coalition. The most subtle exemplar of this phenomenon is John Key, who successfully wooed the moderate voters required to give National an emphatic victory in 2008, without at the same time alienating the deeply conservative voters so effectively marshalled by Don Brash in 2005. Between 2002 and 2008, the Brash/Key combination lifted National's Party Vote from 21% to 45%. Conservative rule was bedded-in for the next 9 years.
Last week, an admittedly unscientific poll, conducted by Newshub, revealed that 87% of its approximately 9,000 respondents were opposed to this government's "hate speech" proposals. Inevitably, this "straw in the wind" indication will be augmented by data derived from professionally conducted polling. If this confirms the overwhelming hostility recorded by Newshub, then the conclusion to be drawn is that the constituency for bigotry in Aotearoa-New Zealand is every bit as big as the fighters against "systemic racism" have feared.
The events of the past week strongly suggest that any thoughts about Jacinda Ardern's government having won the hearts and minds of New Zealanders to its radical agenda should be set aside. The confusion and defensiveness of both the Prime Minister and her Minister of Justice, Kris Faafoi, clearly betrayed an acute awareness of just how far out along the limb of public tolerance their government has shuffled.
If they're wise, they'll shuffle back along that branch as quickly as they can. Because the only lock big enough to keep so many Kiwis' hands off the levers of political and legislative power would have to be installed by a regime that no longer concerned itself with equality before the law; one person, one vote, one value; or any of the other principles of liberal democracy. Such a regime could be sustained in power only through the threat and/or application of deadly force. Not a prospect which either the constituency of bigots, or a decisive majority of honest, decent New Zealanders, will accept without a fight.
---
*Chris Trotter has been writing and commenting professionally about New Zealand politics for more than 30 years. He writes a weekly column for interest.co.nz. His work may also be found at http://bowalleyroad.blogspot.com.