Siah Hwee Ang looks at New Zealand's trading relationship with China and options for diversifying our trade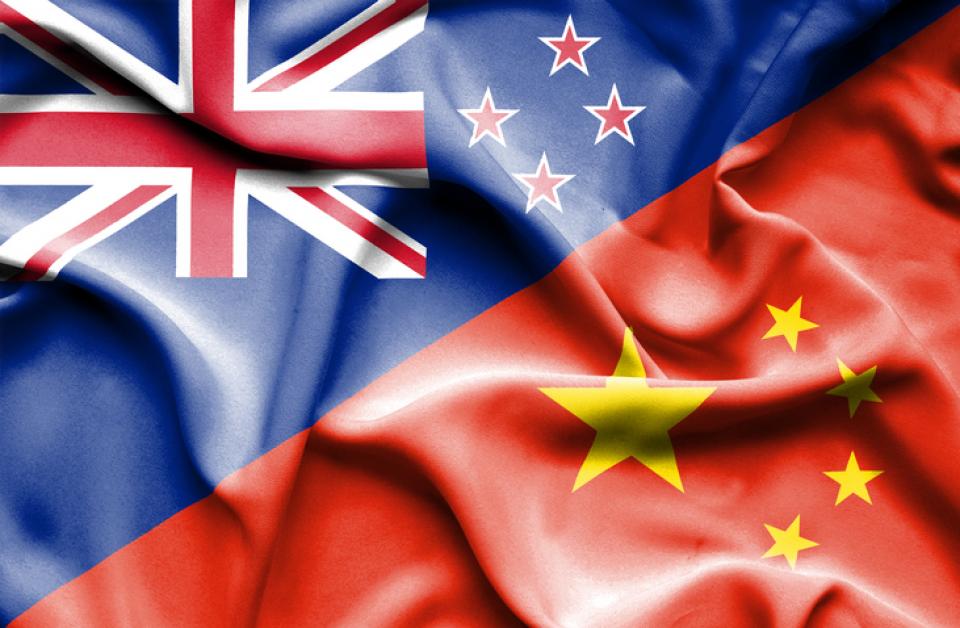 By Siah Hwee Ang*
Conversations around over-dependence on trade with China have been going on in New Zealand for a while. The buzz word here is to 'diversify' trading with China. Some would interpret that as 'walking away' from China.
But there is another interpretation: if we increase trade, that trade does not have to land with China. In a nutshell, diversifying from China does not have to be synonymous with doing less trade with China in absolute terms. It can be in relative terms.
Ironically, while we are having this diversification conversation in New Zealand, New Zealand's product exports to China have been rising significantly. New Zealand product exports to China have gone from NZ$9.4 billion in 2016 to NZ$16.6 billion in 2020, a 77 percent increase in the period.
The change in value of NZ$7.2 billion is 78 percent of New Zealand's total increase in product trade over the same period. This has meant that China's share of New Zealand's product exports has increased from 19.4 percent to 28.8 percent amid all the talk of diversification.
Over-dependence? Perhaps. Reducing dependence? Contrary to expectations, the data does not suggest it is happening.
Obviously, conversations haven't gone anywhere. Any meaningful action on diversification needs to be conducted with proper due diligence and a few considerations. First and foremost, what's Plan B after China?
The pandemic has heightened the discussion of firms leaving China and becoming less reliant on China in the supply chain. Yet, anecdotal evidence from various countries has suggested that 'displacing' China is easier said than done.
Part of the problem is that foreign firms resident in China also have China as their market. It does not make sense to be located away from your customers. An assumption for this displacement call is also that various other countries have the cost efficiency and skillset capacity to deal with an influx of operations leaving China.
The USA would not be able to match China's cost efficiency while Vietnam, Thailand and Mexico would not have the skillset capacity to take on work vacated by China. In a similar vein, the US imposing tariffs on Chinese imports has led to rising imports on several fronts in order to stock up before the higher tariffs come into force.
Most companies in New Zealand don't have many options for a potential Plan B. The lack of coverage of New Zealand's involvement with many other economies does not help this cause. Trade conversations tend to revolve around the largest trading partners, leading to a more intense focus on these economies.
If there's no Plan B, then a search is necessary. Or, if there is a Plan B, is there a need to diversify from China? To dive deeper into the need to diversify, we should observe what other economies are doing around their trade with China.
A good starting point is to look at New Zealand's largest trading partners: Australia, USA, Japan, South Korea, UK, and ASEAN. Data suggests that without exception, since 2016, all these economies have experienced increases in product exports to China – like New Zealand, just not to the same extent.
In 2020, Australia's product exports to China constituted 35.6 percent of its total exports. South Korea's figures are 25.9 percent, Japan 22.0 percent and ASEAN 15.7 percent.
It is worth noting that the value of trade of New Zealand's exports is substantially lower than those of these other economies. For example, the US' total exports are 38.2 times and ASEAN's 37.2 times that of New Zealand's.
Movements in trade should also account for absolute differences. A substantial trade increase with China means that some companies are tracking well in that economy, probably due to time and capital investments over some years. It is hard to see why these companies would diversify – foregoing current profits in balancing future risk due to over-dependence.
For these companies, diversifying would incur additional costs of switching to another market that may require new learnings and investments. Market entry and market penetration are not costless undertakings. New Zealand's overall trade has largely not been rising in parallel to its gross domestic product (GDP) for many years now.
Clearly there should be more thinking around what other markets are viable options for increasing trade with economies other than China or our largest trading partners. This should also include looking at markets that have potential but are not currently high on New Zealand's radar.
---
*Siah Hwee Ang is Professor of Strategy and International Business, Professorial Chair in Business in Asia and Director of the Southeast Asia Centre of Asia-Pacific Excellence at Victoria University of Wellington.