Economist Brian Easton reviews the policy issues that Labour is facing and the ministers undertaking them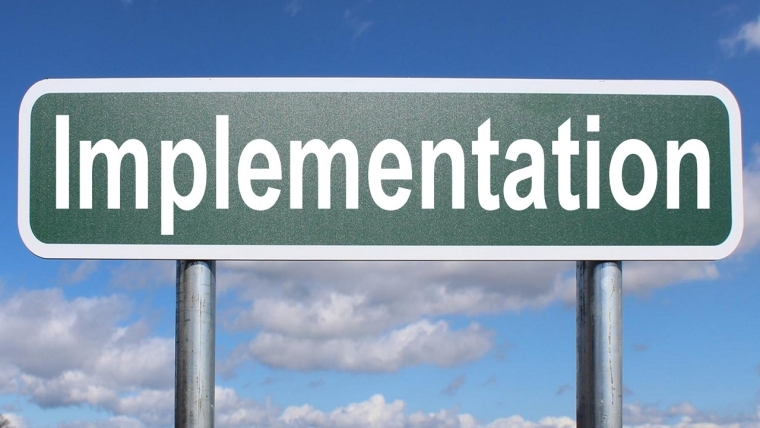 This is a re-post of an article originally published on pundit.co.nz. It is here with permission.
---
There is a sense that there are two major issues facing any government. One is policy management and the other is political management – not just of policies.
As a result New Zealand's political leadership has often been a sort of dual premiership in which, broadly, the Prime Minister manages the politics and the co-premier manages policy.
The second is often, but not always, the Minister of Finance and may, or may not, be the deputy Prime Minister. Candidates for the duality include Ardern and Robertson; Key and English; Clark and Cullen; Bolger and Birch; Lange and Douglas; Muldoon and Muldoon.
When the two are both able and working together they form a powerful partnership. Below them – definitely below them – is the cabinet. Chris Finlayson in He Kupu Taurangi nicely describes how to rank them, almost as an academic awarding degrees.
Before I became a minister, I had once heard a theory about three categories of Ministers of the Crown. The first category is ministers who know exactly what they wish to achieve and work constructively and productively with their officials to progress their goals. The second category is those who largely do whatever their officials want them to do. They are administrators. The third category is those who may be better suited for other lines of work. These ministers usually do not last very long in office, although some last longer than they should.
I do not propose to class the ministers in the current cabinet. However, when Ardern and Robertson allocated portfolios last year, they gave those they thought were firsts some big tasks. Thus far, most of the work has been at the officials level, but given the government wants to implement (or seriously progress) before the next election, you can expect some announcements before Christmas.
Here is my list, with the ministers ranked according to their cabinet standing. Perhaps one would not give them all firsts.
Oranga Tamariki (Kelvin Davis:3) Sorting out the area of struggling families has been an ongoing problem since at least Michael Cullen's 1989 Young Persons and Their Families Act. It is not evident there has been a lot of progress other than ceaseless redisorganisation. I remain baffled why Anne Tolley approved the new ministry which was given the unfortunate name of Ministry for Vulnerable Children. It was indicative of just how muddled the thinking was. Davis will knock off some of the messy edges of Tolley's and Tracey Martin's regime but it will remain a mess. I would expect it to, until they commission a really first rate thinker – if there is one – to review the redisorganisations since Cullen and try to learn from the past failures, rather than assume that the next fashionable redisorganisation will work.
Housing (Megan Woods:4) Housing is a portfolio that has been messed about with since the early 1990s under the mistaken belief that housing policy only needs neoliberal remedies. (It has had a lot of third-class ministers in that time.) The impression is that Woods is slowly getting control, but the backlog means she may not deliver by the next election.
Covid-19 Response (Chris Hipkins:5 supported by newbie Ayesha Verrall:20) In my view, and apparently that of most of New Zealanders, the government has handled the crisis reasonably well. However, the danger remains that the Covid-Delta will get away, as it has in New South Wales and Victoria. The reentry challenge – how to reconnect with the rest of the world – will become increasingly pertinent next year. Unfortunately, both the virus and policy responses to it keep mutating, internationally. My head hurts trying to follow them.
Child Poverty (Carmel Sepuloni:6) I suspect the real minister in charge is neither Sepuloni nor Ardern but Robertson. There has been some progress but not enough to track towards the government's medium-term target. One does not get the sense that anybody near the government really has their head around the challenge.
Health (Andrew Little:7) Redisorganising the health system has been an obsession of governments for 40 and more years, in the belief that it will give us better healthcare rather than more administrators. There is a trend of increasing centralisation together with the 80-year ambition to integrate primary and secondary health care. The central problem of reconciling control over financial resources in the face of burgeoning demand will remain after this redisorganisation. Loading the Ministry of Health with another redisorganisation while it is trying to deal with Covid, defeats understanding. It cannot just be to get rid of elected members of the DHBs before the 2022 elections.
Resource Management Act (David Parker:8) When the act was introduced 30 years ago as the best thing since sliced bread (it abolished a higgledy-piggledy regime involving at least 59 Acts of Parliament), it created two problems. First, it located a range of property rights over environmental resources (including to future generations; that is the effect of its sustainability provisions). Inevitably these rights have been contested by those who think they have been wronged. Second, it ignored the burden of transaction costs. I am assuming the main purpose of the replacement acts will be a simplification of the administration. Certainly something needs to be done, but changing the law may not address it.
(Climate Change (James Shaw:25 although David Parker:8 will be responsible in Cabinet).)
Three Waters (Nanaia Mahuta:9) It is not clear that the government intended to have this on its agenda. The current proposal has all the hallmarks of officials with their own limited agendas and inattentive to the real issues and political reality. We await the announcement of more realistic proposals.
The list is an indication of the ambition of the 'transforming' Ardern-Robertson Government. It seems unlikely that all will be achieved before the 2023 election and some of the eventual proposals may greatly differ from their current shape.
Adding to the list, there is a need to redisorganise the two departments of miscellaneous affairs. Part of the problem is that the Minister for State Services (Chris Hipkins:5) is overwhelmed by his other portfolios.
Stephen Joyce's megalomanic Ministry of Business, Industry and Employment (nicknamed Mobie as in 'dick') lacks focus and has not been working well. A particular problem is the labour market. There has been no attempt to articulate immigration policy with labour market policy, with workplace relations and with skills development. The responsibilities are also lost somewhere in the bureaucracy and scattered across three ministers (there is no Minister of Labour).
I have argued in earlier columns that the 'cultural' divisions (Archives New Zealand and the National Library) fit ill with the Department of Internal Affairs which has proved a poor steward.
The above are policy issues. Among the political ones are rural unrest and progressing Māori development without antagonising most of the rest of the country as well as managing the policies politically.
---
Brian Easton, an independent scholar, is an economist, social statistician, public policy analyst and historian. He was the Listener economic columnist from 1978 to 2014. This is a re-post of an article originally published on pundit.co.nz. It is here with permission.