Roger J Kerr wonders how well our banks have managed their funding risks ahead of the rating downgrades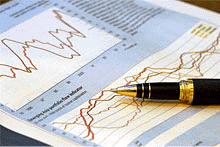 By Roger J Kerr
It is a very strange world when changes to credit margins (spreads) are having a much larger impact on overall cost of borrowing than changes to the underlying market interest rates.
With market interest rates now so low, changes to credit margins are proportionally playing a much larger role in overall interest rate risk and interest cost for borrowers.
Credit spreads are only going one way at the moment and that is up.
Even before the NZ sovereign credit rating downgrade last week, bank borrowing costs from offshore debt markets were increasing as global investors become super cautious again and worry about bank failures in Europe.
The credit default swap market pricing for the Aussie banks for a 5-year term has moved up from 140 basis points (1.40%) in late July before the US debt ceiling fiasco to 325 points (3.25%) today (refer chart below). Market 5-year interest rates have not moved by 132% over that time period.
While the NZ arms of the Aussie banks are not borrowing large dollops of funds from the European debt markets at the moment, the scale of that increase must transfer through to their overall funding margins eventually.
The question is whether the local banks have managed their funding risk (the risk of margins increasing and not being able to access the term of funding you desire) better on this occasion than what they did in the GFC in 2009?
On that occasion they were caught badly on borrowing too much too short from offshore debt markets.
The RBNZ core funding ratio requirements have since reduced that reliance and risk; however borrowers are still at risk to bank funding risk management performance.
The immediate question from the media is by how much will the home mortgages interest rates go up by due to the credit rating downgrade?
So far, the impact on term swap interest rates has been muted with only a five point increase in the three-year swaps and 10 points in the 10-year swap interest rates.
Over coming months I do not think we can expect any great change or movement in these term swap rates, however the bias has to be for higher rates later in 2012 if and when the global economy gets going again. The impact on home mortgage rates is negligible at this point, however corporate borrowers have to expect higher lending margins from their banks if they are refinancing over coming months.
The credit rating downgrade came as a surprise to most on Friday morning, however perhaps not to the chaps at the NZDMO who must have heard a whisper and tendered $1 billion of bonds on Thursday, when their normal weekly tender amount is only $300 million.
Overall, taxpayers have benefited from the NZDMO front-running their borrowing requirements this year as a risk management precaution against risks like credit rating downgrades and global market turmoil. Like exchange rates, sovereign credit ratings are relative indices and at "AA" the NZ Government's foreign currency, long-term credit rating still ranks equally with Kuwait, Slovenia and Spain. We are above the AA- ratings of Taiwan, China, Japan and Saudi Arabia.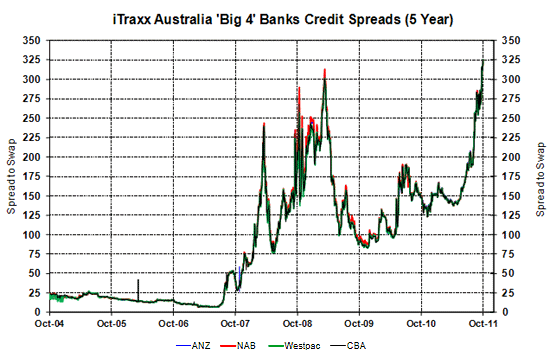 --------------------
* Roger J Kerr runs Asia Pacific Risk Management. He specialises in fixed interest securities and is a commentator on economics and markets. More commentary and useful information on fixed interest investing can be found at rogeradvice.com