Opinion: Labour/Green political masterstroke gives would-be Mighty River Power investors even more to agonise over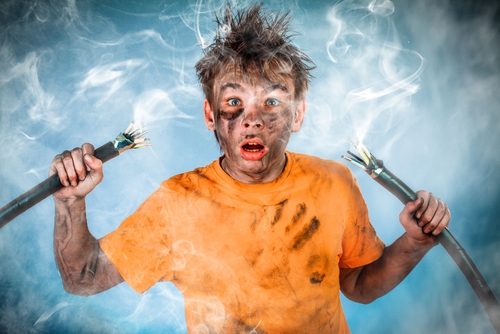 By David Hargreaves
Anybody who has been agonising over whether or not to invest in Mighty River Power shares just might have let out a scream around lunchtime today.
This was about the time that In a truly fiendish political masterstroke Labour and the Greens put a bomb under New Zealand's power sector and potentially cast doubt on the worth of MRP shares currently being sold by the Government.
It doesn't end there of course because after the National-led Government has sold 49% of MRP it is planning similar sell-downs of Meridian Energy and Genesis Energy.
You don't have to be a genius to work out that if power prices to households are going to reduce by between 10% and 14% as Labour/Green are promising then MRP, Genesis and Meridian will be making smaller profits. Taking that further means they would likely have to pay smaller dividends.
There is no doubt this perfectly, if cynically, timed move by Labour and the Greens provides another great jolt of uncertainty to a sector that was already riddled with uncertainty through issues such as the unresolved future of the Tiwai Point aluminium smelter.
I am not a financial adviser so could not and would not offer a view in any case on whether MRP shares are worth a go. But there is no doubt that the latest developments simply add more complexity to the decision making process for the would-be investor. As if wading through that 260-page prospectus wasn't bad enough.
Labour leader David Shearer says that he has contacted MRP and the Government suggesting that potential investors be given supplementary information about the ramifications of the Labour/Green policy.
It would be very surprising if this was done because it would require complicated modelling exercises to give various outcomes that would a) Be difficult to work out based on what is known so far of the Labour/Green plan and b) Would be incomprehensible in any case to the average ma and pa investor.
When the Government promised full disclosure in the MRP prospectus about the Tiwai Point risks, I must confess I was looking for rather more than the bland two pages that in effect said, yes it is a risk but presented no sensitivity analysis on MRP's potential profit outlook in the event of a Tiwai Point closure.
So, if they weren't going to run scenarios on that very real risk then it is unlikely they would do so for the Labour/Green plan. Doubtless in a legal sense the Government and MRP are already well covered by the bit in the risks section that says: "Changes in the regulatory environment may adversely affect Mighty River Power."
The Government's already attempted to ridicule the Labour/Green plan and, interestingly has brought out the communist comparisons in an attempt presumably to scare people who might be attracted to the idea of cheaper power bills. Clearly as they have through such challenges as the Maori water rights issue, the Government will look to just ride this out and carry on with the float regardless while styling the Labour/Green plan as a bit of nasty political opportunism.
My best guess is that that the Labour/Green move will not have much impact on the MRP float when it comes to local investors. There were already a heck of a lot of risks around MRP. This is another.
But it might put off some overseas investors. If there's one thing that foreign investors don't like it is poetical uncertainty and regulatory risk in the countries they invest in.
In New Zealand there are now suddenly very clear battle lines in the electricity industry. We have the political party that hugely deregulated it still pushing that barrow in Government. And we have the perceived alternative government saying it wants to roll back time and regulate.
What we have then is a very clear election issue.
While the last election was arguably in some respects a referendum on National's partial privatisation plan the next one is likely to be all about a deregulated versus regulated electricity sector.
And also we now learn it is a clear choice between Labour/Green and National and others.
Because after the agonised would be investors have made their choices and the MRP float has been and gone, the lasting memory of this Labour/Green plan will be that it signalled the moment at which the two parties clearly signified they wanted to govern together. It is a high stakes game for both parties.
And given the way National quickly pulled the communist card out today, can we expect in next year's election campaign to see a return of the infamous 'dancing cossacks' that won National the election in 1975?