Opinion: The pending float of Meridian Energy will shape whether the asset sales programme is seen as a success or failure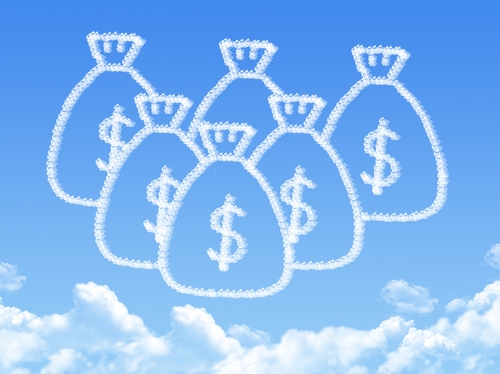 By David Hargreaves
If you have never watched any of those shopping channels on TV, can I recommend you squander a few minutes of precious time and look at these spectacular salesfests.
Me, I'm never going to buy a thing. But I admire the energy and versatility that goes into flogging all manner of products that seem to have no reason for existence, let alone any practical use.
Sometimes, so good is the patter, that you can almost be convinced that you really do need this product.
But then comes the bit that always turns me off.
Throw in another
That's the moment when your new best friend sales person says that not only can you have the product cheaper than the advertised price, but hell, they'll throw another one in free.
No doubt this is intended as the "hook" - the key selling proposition. But Doubting Thomas here is inclined to think: "Well, if you're trying to sell it to me for effectively less than half the advertised price, what is it worth really?" And then I answer myself: "Not much."
Okay, it might be seen as stretching matters a little to compare the forthcoming sale of 49% of Meridian Energy with one of those TV sales patters.
But then again, consider this as a spiel: "They're worth $4 each, but I'll let you have them for $2.50. And, wait for it, you only have to pay me $1.50 now and the rest in 18 months time. And, incredibly, I can give you your full whack of dividends in that 18 months. And, boy are we going to pay you some dividends - all of our profits and more!"
Do you see where I am coming from now?
Cash-belching
Meridian is being marketed as some sort of cut-price, cash-belching machine.
It is going to be hard now for the Government to talk up Meridian as a quality investment when clearly the company is, as they say, being priced to sell.
I would stress that I am not an investment adviser and I'm not advising anybody one way or another about Meridian. The company has some fabulous assets and produces some fabulous cashflows. It's a great business. But, as they say, please consult your financial adviser before deciding whether to invest or not.
However, my gripe is all about a Government that is trying to flog something at a time when it should be holding on to it. 
And for the removal of any doubt - if you are having to resort to gimmicks to sell something then you really should be asking yourself whether now is the time to sell. If the timing is truly right then a good asset will sell at a good price and the seller won't have to throw in a set of kitchen knives as an extra incentive.
Meridian demeaned
Resorting to marketing ploys to sell Meridian in fact demeans the company and almost guarantees it will be sold for less than it is worth.
The Government is already now conditioning the public to expect that its earlier target of $5 billion to $7 billion to be raised from asset sales will be revised down.
If you go back to January 2011, Prime Minister John Key was being quoted in the media as indicating that asset sales might actually raise as much as $10 billion. We should be so lucky.
More sensibly the Government later publicly set the bar at what I would suspect it thought then was an artificially low $5 billion to $7 billion. 
After all it is always better to under-estimate. Talk about $5 billion to $7 billion, but then actually raise $8 billion - and the Government folk are looking like geniuses.
Worse than a dog
Of course in the meantime, one of the prime assets sitting on the block ready for sale - Solid Energy - turned out to be something worse than a dog. We still don't know what that might cost us taxpayers.
So Solid Energy was off the block.
But we still had 49% of Mighty River Power, Meridian Energy, Genesis Energy and around 22% of Air New Zealand ready for action.
Just to explain. The Air New Zealand situation is slightly confusing. Remember, it is already listed on NZX, with we taxpayers owning 73% of it. So, if the Government sells 22% of Air NZ's shares that will leave it holding 51% for us.
Going back a bit, Mighty River was valued at about $3.9 billion, Meridian at around $6.5 billion and Genesis a little over $2 billion. Collectively that's $12.4 billion. So, 49% of that and we get $6 billion. Sorted! Comfortably in the middle of the Government estimate and still with a chunk of Air NZ to flog. What could possibly go wrong?
Hostile policy
Unfortunately by adding to the mix a hostile Labour/Greens policy to radically shake-up the electricity industry and then the likelihood of closure of the electricity-sucking Tiwai Pt aluminium smelter in 2017, the whole equation alters.
Mighty River Power - which I still think has the best mix of assets of the state power companies - ultimately raised just under $1.7 billion for the Government. Based on its earlier $3.9 billion valuation it should have raised closer to $1.9 billion - if not more. I'm convinced the Government thought and its advisers would have told it, that it could in fact get over $2 billion from Mighty River.
But it didn't. 
And even more disastrously, the company's share price has slumped well below the listing price of $2.50 and the whole company's currently worth about $3.05 billion. This is despite the company more than matching its pre-float financial forecasts. Investors are collectively down over $200 million on the purchase price, though they are, again collectively, getting almost $50 million in dividends at the end of this month.
So, now, with a tap-dancing SOE Minister Tony Ryall and Finance Minister Bill English and the Prime Minister himself forming a high-kicking chorus line, we get the razzle dazzle sales pitch for Meridian.
Short term consideration
The pitch is this Government in miniature - focus on the short term and don't worry about the future. And if you are inclined to disagree with that last statement, consider for a moment the Government's stance on superannuation and refusal to raise the retirement age.
The price the punters will have to pay for Meridian shares should be clearer when the offer is officially launched on September 20 - bearing in mind that this time there will be a published "cap", a maximum that can be paid.
Horrendously, the market talk coming out of Australia (and there's reasonable evidence from what happened before the MRP float that this market talk has been 'guided' by people in the know) is that the Meridian float could be priced to raise only about $2 billion. Whatever happened to the $6.5 billion valuation for the whole company, implying a value of $3.2 billion or so for 49%?
But if we took $2 billion as a guide and divided it by the nearly 800 million shares to be sold (always assuming there isn't a late change in share structure*) then we would get a share price of around $2.50 - the same as Mighty River. Spooky. Maybe the Government would want to avoid such a direct comparison.
$1.50 upfront?
Anyway, if we said $2.50 for argument's sake, then the 60% that the punters pay upfront would give a purchase price of $1.50.
If Meridian were to simply match this year's profit (and presumably the forecasts will suggest a bigger profit) and then pay it all out in dividends, then it could pay about 18c a share, which would give in very basic terms a gross yield on that $1.50 of about 12% - which does square with the (we have to suppose very informed) talk coming out of Australia.
So, Meridian becomes the ultimate "yield play" - at least for 18 months. And the Government's banking on that fact to be enough to get the shares away.
Then next comes Genesis next year. We know it is valued at about $2 billion. But we also know from the MRP and Meridian experiences that those valuations are not meaning a lot in front of the current market.
If we applied an arbitrary 25% cut to that valuation, leaving us with $1.5 billion, then 49% of that would give a little less than $750 million. At current market prices the Air NZ share block might fetch around $300 million, depending on how it is sold.
$4.75 billion for us?
Potentially then, we the taxpayer might be looking at a final booty of $4.75 billion - which isn't exactly $10 billion, is it?
The sensible thing now would be to hold off on any further power company sales till after Tiwai Pt closes and see how the market shakes out.
But, too late. That's not going to happen because the Government's too committed to the course of action that says it has to sell these assets to buy more assets and balance the books by 2015 - for however long they may stay balanced.
Honestly, all this effort for potentially as little as a $4.75 billion payout that will go nowhere fast in the scheme of Government financing.
Will it have been worth it?
*Footnote: A very late change was indeed made to the Meridian share structure, three days after this article was originally penned. The new share structure adjusts the calculations in this piece to an issue price of around $1.60 and an upfront price of something in the region of 95c.