Bernard Hickey looks at what the Reserve Bank's OCR decision means for mortgage rates and house prices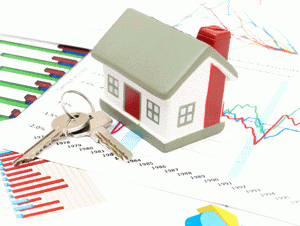 By Bernard Hickey
The Reserve Bank of New Zealand has again held the Official Cash Rate (OCR) at a record-low 2.5% as most expected, but has warned it will increase it "soon" to "more normal" levels.
All economists now expect the OCR to rise 0.25% on March 13 and most then see it increasing to around 4.5% by the end of next year.
The bank issued a short statement saying New Zealand's economy would keep growing around 3.5% in 2014 and it expected inflation to rise. See full coverage of the announcement here. 
"In this environment, there is a need to return interest rates to more normal levels. The bank expects to start this adjustment soon," Governor Graeme Wheeler said. He is expected to comment further in a speech due on Friday. 
Wheeler said in early December he expected to raise the OCR by 2.25% by early 2016, which would lift variable mortgage rates to around 8% by then. The bank forecast interest rate rises of around 1% this year and a similar amount next year.
Wheeler said in today's statement there had been some moderation in the housing market in recent months after the Reserve Bank imposed its 'speed limit' on high Loan to Value Ratio (LVR) mortgages from October 1. It has previously estimated the limit could slow house price inflation by 1% to 4%.
But he also noted strong migration and a confident economy was adding to housing demand.
What does this mean for rates?
The Reserve Bank is again warning borrowers to expect mortgage rates to rise over the next couple of years as it returns interest rates to levels it sees as neutral or normal at around 4.5%.
If the Reserve Bank's forecasts turn out to be true, this would lift floating mortgage rates to close to 8% by early 2016.
However, the Reserve Bank's OCR is not the only influence on fixed and floating rates. Banks fund their lending from term deposits, overseas borrowing and their own capital. The costs of these funding sources vary, depending on what's happening in wholesale markets here and overseas, and depending on bank shareholders' appetites for profit and market share.
Floating rates
Advertised floating mortgage rates have been broadly unchanged at around 5.7% since March 2011 and are likely to stay that way until at least March 13 this year, given the Reserve Bank's comments.
But there has been a big change in the structure of interest rates in recent months because of the Reserve Bank's high LVR speed limit. Those borrowing less than 80% of the value of a property can get lower rates than those borrowing more than 80%.
Borrowers can often get cheaper than advertised deals because the banks are competing hard for business, particularly for borrowers with more than 20% equity.
Fixed rates
Advertised fixed mortgage rates for sub-80% borrowers were flat to falling through mid to late 2013, but have risen around 0.5% on average since mid-December. See the interactive chart below. The banks' funding costs from overseas borrowing and local term deposits have been falling.
However, rates for those borrowing more than 80% have been rising as banks try to discourage this limited type of lending.
Fixed rates depend more on wholesale interest rate moves than the OCR. They also depend on the banks' funding costs on international markets, which have been falling in recent months as financial markets are calmer.
Fixing vs floating
The fixed vs floating decision depends on your outlook for the OCR and your personal situation.
A flat to falling OCR makes floating more attractive, while a fast-rising OCR makes fixing more attractive.
In my view, the OCR is likely to rise in March, but may not rise as quickly through 2014 and 2015 as many in the market expect. This makes me less keen to fix for a long time.
Here's Interest's Fixed vs Floating calculator to help in your decision making. It works out how much better or worse off you would be fixing or floating, depending on the different interest rate tracks the Reserve Bank could follow.
For example, anyone with a NZ$200,000 floating mortgage on 5.5% would be NZ$210 better off over 2 years by fixing at 6.3%, assuming interest rates rise in line with Reserve Bank and market expectations over the next two years. 
What does all this mean for the property market?
The property market is in an unusual situation because of the Reserve Bank's high LVR speed limit and because of a surge in net inward migration over the last year. Volumes of house sales have fallen in recent months because first home buyers and investors borrowing more than 80% have been pushed out of the market.
But prices for those properties that are selling have continued to rise, particularly outside of Auckland in the last couple of months. This is partly because of a lack of new listings and strong demand from investors and migrants with plenty of equity.
However, sales volumes and median prices fell in December in Auckland as the impact from the Reserve Bank's speed limit starts to flow through.
Some new building has started in Auckland, but remains below expected demand from migrants from overseas and from the rest of New Zealand. There's also a lot of catching up to do from past under-building and the need to repair leaky buildings.
Migration has also picked up strongly in recent months as more New Zealanders come home from Australia and fewer leave, which is increasing demand for housing.
In December the Reserve Bank forecast annual house price inflation of 10% and 3.5% nationwide in 2014 and 2015 respectively. It saw continued upward pressure on prices from a lack of supply in Auckland and Christchurch, and a rise in net migration.