Bernard Hickey gives 6 reasons why Jesse Colombo's warning in Forbes about New Zealand's housing bubble bursting disastrously is over-blown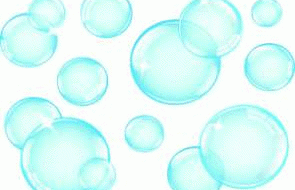 By Bernard Hickey
I have a lot of sympathy for Jesse Colombo's somewhat startling article published in Forbes.com that listed 12 reasons why New Zealand's Economic Bubble will end in disaster.
It certainly stirred up a lot of debate over the news-lite Easter weekend about our bubbly house prices and that's a good thing.
I agree that New Zealand's housing market is over-valued and I made the same mistake in early 2008 of assuming that a financial crisis would burst that bubble of over-valuation and 'of course' drive prices 30-40% lower. In the end, they only fell 10-15% and have since rebounded way past the 2007 peak for a bunch of reasons I'll touch on below.
It's one thing to say that a market is over-valued relative to incomes and rents and another thing to say that it will 'automatically' burst and 'therefore' trigger an economic disaster. What Jesse has done, and I did in early 2008, was fail to take into account the responses of both markets and authorities to an economic shock to our housing market.
In short, New Zealand's housing market is too big to fail, and New Zealand's shock absorbers and buffers would quickly kick in to soften the blow of a fall in house prices. Also, the Reserve Bank and the Government have already taken a lot of action to lessen the risks that Jesse rightly identifies with those house valuations and their connection to our banking system.
So in response to Jesse, here's 6 reasons why his warning of an economic disaster is over-blown.
1. NZ has a floating exchange rate and flexible interest rates
There are plenty of candidates to generate a shock to New Zealand's economy that could cause our house prices to start falling. The IMF warned in March that a sharp slowdown in China could do the trick.
Here's the warning in the 'Tail risks and downside risks section of the IMF's annual assessment of the New Zealand economy:
A sharp slowdown in China could weaken growth prospects in Australia, triggering a broad-based fall in demand for New Zealand's exports, and lead to a sudden decline in house, farm and commercial real estate prices. This in turn could weaken consumer demand and negatively affect banks' balance sheets and their willingness to lend. The downside macroeconomic impact in a scenario where shocks compound each other could be large.
So if you think Jesse was scary, then the IMF appeared just as scary.
However, the IMF rightly points out in the very next sentence that New Zealand has some automatic stabilisers to deal with just such a shock.
The authorities have monetary and fiscal policy space to respond to shocks. The RBNZ has scope to adapt monetary conditions to help buffer against a downside scenario, and the free-floating New Zealand dollar provides an additional cushion against terms of trade and other external shocks. New Zealand's modest public debt gives the authorities scope to delay their planned deficit reduction path in the event of a sharp deterioration in the economic outlook.
Unlike America, Europe and Japan, New Zealand could cut interest rates sharply to respond to a surge in unemployment and a slump in economic activity that accompanied a fall in house prices. That's exactly what happened in late 2008 and early 2009 as house prices were falling 10-15%. The Reserve Bank cut the Official Cash Rate from 8.25% to 2.5% inside 12 months.
Also, our currency is floating and it also acts like an automatic stabiliser. It fell from 81 USc in February 2008 to 50 USc in March 2009. That helped reduce our demand for imports because their relative prices rose and increased demand for our exports, which became relatively cheaper. Ireland and Spain, where housing slumps caused all sorts of economic grief, did not control their own currencies and interest rates.
2. Our Government has room to borrow to cushion the blow
Jesse displayed an alarming chart showing a tripling in the Government's overseas debt in nominal terms between 1993 and 2012. Unfortunately, that didn't show the net and real value of that debt in relation to our economy, which is the most important thing.
New Zealand's net government debt has risen from less than 10% of GDP to under 30%. US Government debt is over 100% of GDP, Britain's public debt is over 70% and Ireland's debt to GDP ratio is over 120% of GDP.
As the current government proved from 2008 to 2012 when it kept spending high to cope with the recession and the Christchurch earthquakes, there is a buffer there to cushion the blow and stop a slump turning into a collapse.
3. The Reserve Bank and the Government would help the banks again
In late 2008 and early 2009 the Reserve Bank provided emergency funding to our banks because they couldn't roll over their wholesale foreign funding when the markets froze after the Lehman collapse. This Term Auction Facility (TAF) helped prevent the banks having to force marginal lenders into mortgagee sales, and again avoided a housing slump turning a housing collapse.
The Reserve Bank lent the big banks more than NZ$7 billion between November 2008 and June 2009. Here's more detail in this Reserve Bank paper.
The Government also gave the banks a helping hand by giving a Government guarantee for NZ$10.3 billion worth of bonds issued from November 2008 to February 2010. Here's more detail on that scheme, which has now ended, but could easily be restarted.
Those Minskyists who believe there is no such a thing as moral hazard should remember that most of the developed world's central banks and governments acted to use their balance sheets to stop banks from falling over and damaging their economies.
New Zealand's property market and its banking system were too big to fail. The Government and the Reserve Bank acted to make sure they did not fail in 2008 and 2009. They would do so again. My mistake in 2008 was to assume that the Reserve Bank and Government either would not or could not support the banks. They could and did. That implied guarantee remains and should be paid for with a deposit insurance levy, but that's a story for another day.
3. The Reserve Bank has already acted to reduce the risks of the housing market to our banks
Jesse's piece appeared not to have noticed the Reserve Bank's imposition in October of a speed limit on low deposit mortgages, which has slowed house price inflation significantly and reduced the amount of 'riskier' mortgage lending.
The Reserve Bank itself is well aware of the risks that an over-valued housing market poses to our banks, who are heavily loaded up with mortgages, as Jesse pointed out.
There's still an argument to say the banks are still more loaded up than they should be with high Loan to Value Ratio mortgages, but it's clear the authorities have not ignored this and have done something.
4. New Zealand does not have the over-supply problem that contributed to other housing crashes
One of the reasons the US housing slump was so severe in some states was that America's house builders are much better at rolling out large numbers of a 'cookie cutter' houses onto ample land supplies than we are in New Zealand.
Plentiful supply of new homes and a slump in demand equalled much lower house prices. That was also the case in Ireland and Spain.
Despite Jesse's comments here in a follow-up piece on Forbes rubbishing the supply argument ('it's always a shortage and never a bubble'), New Zealand certainly doesn't have the over-supply in its most over-heated markets of Auckland and Christchurch that would fuel a bursting of the bubble.
Auckland built around half the houses it needed in the decade to 2012 to cope with migration and natural population growth and is only now starting to catch up. There is a debate about whether there is a shortage, but I haven't heard anyone argue there is an over-supply.
Christchurch's housing supply was devastated in the 2010 and 2011 earthquakes. No one is arguing there is an over-supply there.
5. The Government has already acted to increase housing supply in Auckland to reduce over-valuation
The Government legislated last year to improve housing supply in Auckland, agreeing an Accord with the Auckland Council to speed up housing consents and free up greenfields and brownfields land to build new houses.
There's some debate about how quickly these changes have flowed through to housing consents and actual building, but housing consents are up 85% from their March 2011 lows.
6. A fall in Chinese economic growth doesn't necessarily burst our 'bubble'
Jesse made the connection between a bursting of China's own credit-fuelled housing bubble and a bursting of our bubble. He is right to point out there has been an increase in flows of capital out of China and into the New Zealand and Australian housing markets.
There is much better data to measure the surge into Australia, but the information is not so clear cut here.
But Jesse's assumption is that when China's 'bubble' bursts, those flows would dry up and demand from China for our exports would dry up.
Both of those assumptions are worth challenging. Firstly, China is slowing in part because it is trying to reduce its reliance on investing in infrastructure and apartments and increase its reliance on consumers consuming products and services. That increase in consumption includes New Zealand protein (dairy, fish, meat) and tourism.
Secondly, the surge of investment by wealthy Chinese property investors in other markets has only just begun. As China opens up its capital account, those flows will only increase, not decrease.
In summary, Jesse's argument that New Zealand house prices are over-valued may be true, but it doesn't necessarily mean a 'bubble' would burst or that a Government would allow it to burst.
That may mean that property investors can load up on moral hazard and cheap debt to capture their tax-free capital gains, but it doesn't mean New Zealand is on the brink of a crisis.