Opinion: The new Christchurch Housing Accord appears ineffectual and possibly sets a bad example for future such agreements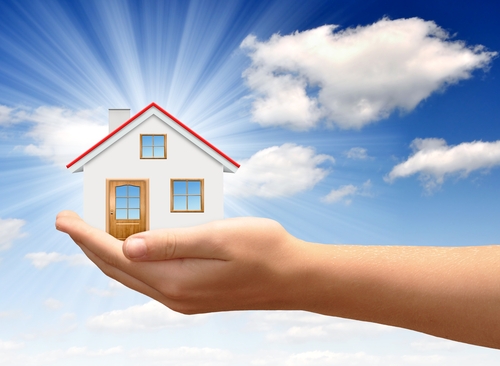 The Nick Smith housing accords train rolls on, but does appear in my view to have rather found itself lost in a siding in Christchurch.
In the flurry that was the shortened week last week it was easy enough to miss the announcement that Housing Minister Smith and the Christchurch City Council had agreed a housing accord.
This is the second such agreement between the Government and a local council, following on from the Auckland Accord that commenced toward the end of last year. But any similarity between the two agreements appears merely coincidental. Part of the difference was explained in a question and answer paper that accompanied the announcement.
The groundwork for the signing of the Auckland accord and for planned future accords was provided by the Housing Accords and Special Housing Areas Act, which was rushed through Parliament following the Budget last year.
The Act as originally drafted had just one local authority area included in it, Auckland. But late last year eight more areas were added as having housing supply and affordability issues. These were:
Christchurch City Council
Hutt City Council
Kapiti Coast District Council
Porirua City Council
Tauranga City Council
Upper Hutt City Council
Wellington City Council
Western Bay of Plenty District Council
It appears probable other areas will be added later.
In announcing the additional regions being added into the legislation late last year, Smith said that New Zealand's housing supply and affordability challenges extended beyond Auckland.
"The Auckland Housing Accord is proving to be a successful tool and we are keen to explore how we can assist other councils to get more houses built more efficiently," he said.
"...This is a first step. The issues in each city are different and will not automatically mean replicating the Auckland Accord's focus on fast-tracking housing developments. We want to get officials from Government and council working on identifying the barriers to supply and affordability of housing and then putting in place whatever steps are needed to make improvements."
The Auckland accord as has been extensively recorded on this website set the reasonably heroic target of 39,000 houses and/or sections to be approved within three years. In fairness to the Auckland Council, it really does appear to be rolling up its sleeves in an effort to keep up with this target.
So, that's Auckland. A grunty target, pretty clearly outlined.
But then there's Christchurch. The council talks about an "ultimate aim" of 3000 affordable houses, but that target's not included in the  Christchurch accord itself.
What is included is a "priority action" plan that includes the Government establishing a $75 million Christchurch Housing Accord Fund, through which a total of 180 houses will be built - although that 180 figure is not used in the accord itself. Also, the council will put in $50 million over three years for creation of a "housing entity" that will be a community housing provider.
Then there's "aspirational targets", firstly for a 10% reduction in the number of low income households paying more than 30% of that income on housing - no timeframe given, secondly, for an increase in the proportion of new build consents with a value of less than $250,000, and thirdly, a net 700 additional social housing units added to total social housing stock from the date of signing the accord to the end of 2016.
The accord document states that it is unlikely the provision for creation of "special housing areas" - like those now being seen in Auckland - will be used in Christchurch as it is already covered by the Land Use Recovery Plan, which is a similar type of fast-tracking mechanism.
That all sounds fair enough but does therefore, to my mind, raise the question of why an accord has been entered into for Christchurch in the first place. So much central government-sanctioned activity is already taking place in Christchurch, why add yet another level of bureaucratic detail on top with the creation of an accord that doesn't appear to set particularly far-reaching, or for that matter very specific, targets? In fact, the targets look pretty soft.
The housing accords legislation appeared to have its genesis in the specific desire to organise some kind of fast-tracking process in Auckland. But subsequent to that, Nick Smith has made clear his enthusiasm for rolling out the accords idea around the country. I expressed my own personal doubts about whether that was a good idea nearly a year ago before the legislation was ever passed.
Christchurch is because of  its very immediate past clearly a special case as an area. Therefore the accord it has agreed with the Government can't be seen as a portent for what might happen in the other local authority areas now discussing the possibility of accords.
But I will now be very interested to see what the Government and the respective local councils come up with in those areas - and for that matter what further agreements not yet under discussion might look like.
On the one hand it could be argued that developing accords which differ sharply from region to region both in what's included and what the targets are does acknowledge regional differences.
But on the other, I wonder about what a tangled web it becomes with the Government involved in engineering quite discrete outcomes in the differing regions. Is this spawning a whole new layer of bureaucracy?
The other point is, unless these accords set very specific (a la Auckland) targets, with very specific desired outcomes, then what real purpose will they serve?
I would be concerned that if a region has an accord, with soft targets, then housing as an issue could actually fall between the cracks in that region.
For example, if something is left to the council and the council alone then the council is theoretically accountable if it does not perform. But what if problem projects are thrown into an accord, with responsibility as such then falling between the council and central government? The danger is the projects don't get completed are aren't implemented in the manner desired and then the local council and the Government are left blaming each other.
The Auckland Housing Accord, while in my view having its flaws, appears to have been a reasonably sensible approach to a specific problem.
Why the Christchurch Accord, such as it is, has been entered into at all, I'm not sure. I can't see it making a huge positive difference in the face of the very many serious problems Christchurch's rebuilding faces.
I'll reserve judgement till I see what some of the other new regional accords yet to be finalised look like. But it seems to me that future accords have the potential as breeding grounds for pet projects and photo opportunities for the the Housing Minister, rather than for formalising strong local housing policies with specific goals.