Opinion: The Government's proposed housing accord legislation gives it too much centralised power and could have far-reaching consequences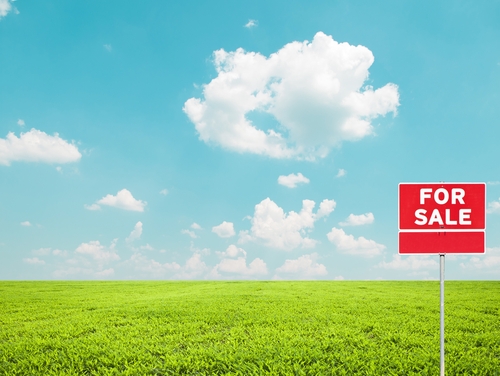 By David Hargreaves
In its current form the Government's new housing accord and "special housing areas" legislation is dangerous and could have far wider consequences than currently believed.
I think it needs urgent re-working.
What has been portrayed as a quick fix to laws to enable enactment of the Auckland Housing Accord, which was announced nearly two weeks ago, could in fact be applied much more widely. The Government, if it wished, could use this legislation in its current form to centrally control housing development in many parts of the country.
The Auckland Council, which has agreed in principle to the accord, but hasn't yet signed it, has already reacted strongly to the legislation, which was rushed into Parliament after last Thursday's Budget. Mayor Len Brown was quick to say that there were clauses in the bill that appeared "to be inconsistent with the Auckland Housing Accord". He reiterated that the Auckland Council had not yet agreed to the accord as it has to be approved by a meeting of the full council.
And Deputy Mayor Penny Hulse then said on Friday that the legislation "seems to go back to the 'just release the urban limits around Auckland and lets plonk houses in paddocks' which is definitely not going to work".
"The legislation that's been passed certainly doesn't follow through with much of what was negotiated through the accord and that is a concern.
"...Without the legislation re-aligned I think the Housing Accord is definitely in danger."
Problem?
Okay, so what is in it that appears to be the problem?
One immediate difficulty this observer has with it is that it was firstly portrayed as legislation simply to enact the Auckland Housing Accord. It is not.
While Auckland is the only area currently designated to be covered by the legislation, Minister of Housing Nick Smith has the power to bring in other areas. More on that specific detail shortly.
To go back a bit, this legislation appears to have been pulled together very quickly. Which is another concern. Rushed legislation can often turn out to be bad legislation, which has either unintended consequences or much wider consequences than most of the people approving the law actually believe.
A Regulatory Impact Statement by the Ministry of Business Innovation and Employment and dated April 15 was prepared prior to introduction of the legislation.
The options
This looked at four options for tackling Auckland's housing shortage. These options were:
A/ Rely solely on the Government's proposals to reform the resource management system;
and B/ Allow Auckland's new Unitary Plan (in either part or whole) to take effect from its notification date (September 2013) rather than its intended finalisation date (September 2016);
or C/ Establish, through specific legislation, an Urban Development Agency (at a cost of NZ$4-5 million) to take a permissive approach to the issuing of resource consents and building consents for larger housing developments and redevelopments in areas suffering severe housing affordability problems and constrained land supply;
or D/ Create special housing areas, through agreement with local councils, in which local councils would exercise more permissive resource consenting powers.
The statement gave backing to the special housing areas option.
But the statement also went on to say that the analysis contained within it had been limited by:
Insufficient information on land supply restrictions across local authorities to allow precise views to be formed on the urgency of the problem or the extent to which land supply is a problem outside of Auckland
Insufficient information on the specific detail and operation of each of the options to allow for a more precise analysis of how each option might impact on the behaviours and commercial decisions of land owners and property developers
Insufficient information on the existing provision of trunk infrastructure in order to allow for a more precise analysis of any limitations trunk infrastructure might have for the effectiveness of each of the options
The development of the option under Budget secrecy rules, which has meant that options have not been consulted on with stakeholders and affected parties outside of government
On the latter point, the statement says further on that both the proposals for creation of an Urban Development Agency and the special housing areas concept "have been developed within the constraints of the Budget process and with very limited consultation. Stakeholders outside of Government have and are being consulted on options for resources management reform, including a competition consenting agency, but have not specifically been consulted on the proposed UDA".
"The detail of the special housing areas option has been discussed with Auckland Council, who have indicated support for it, but not with other councils."
So, in other words we have a plan from the Government that has not been widely canvassed or consulted upon. Are we therefore just to accept that it will be a good one?
The legislation
What of the legislation itself then?
There is a lot of detail outlining the streamlined consents processes. I was most interested in the specifics around the workings of accords with councils, how the "special housing areas" that will be created for fast-tracked housing would be identified and lastly, but certainly not leastly, I was interested in what happens if the Government either can't reach an accord with a council, or seeks to end an existing accord.
To tackle the last bit first, the Auckland Accord says that termination of the accord will occur either three years from notification of the Unitary Plan or "six months following the date that either party gives the other party notice of its intention to withdraw from this accord".
However, the legislation now before Parliament says: "Before a housing accord may be terminated, the party intending to terminate the accord must give not less than THREE [the emphasis is mine] months public notice of the intention to terminate the housing accord on a specified date."
The Government itself did draw attention to the fact that if a housing accord is terminated or the Government can't reach agreement on one, then it will give itself the power to create special housing areas and to fast-track developments.
The specifics
With that in mind, it is worth looking at the specific clause that establishes special housing areas. For those keen to have a look themselves, it is section 16 in the bill.
This section in effect says that the special housing areas will be created by a Governor-General Order in Council on the recommendation of the Housing Minister. If the specific housing area in question is within a local authority covered by an accord, then the Housing Minister cannot recommend a housing area that hasn't first been recommended to him by the local authority.
This squares reasonably with clause 14 in the Auckland Housing Accord, which says: "The legislation will enable Special Housing Areas to be identified by the council and jointly approved by council and Government."
However, the legislation goes on to say: "The Minister has no obligation to recommend the making of an Order in Council under this section even if the Minister is satisfied that all criteria for making a recommendation are met."
Extraordinary
This appears extraordinary. So, there's the Auckland Council believing that it and the Government will jointly decide on special housing areas. The legislation says the Minister can ignore the council's recommendations, even if they fit all the necessary criteria.
But there is more.
Section 16 of the legislation also states that the Minister can go ahead and start designating special housing areas once he has given public notice of intention to terminate an accord. So, he doesn't have to wait till the accord is officially killed off, he can go ahead once the stated intention to end the accord has been publicised, which as we can see from earlier on is three months before the ending of an accord.
Here are the pieces of section 16 that I think are particularly pertinent:
(4) Despite a proposed special housing area being within a scheduled region or district, the Minister must not recommend the making of an Order in Council under this section where—

(a) the area is within the district of an accord territorial authority, unless—

(i) the Minister's recommendation is made on the recommendation of the accord territorial authority under section 17; or

(ii) public notice of the intention to terminate the housing accord has been given in accordance with section 13; or

(b) there is no housing accord between the Minister and the territorial authority for the district in which the area is situated, unless— 

(i) the territorial authority and the Minister have been parties to a housing accord and the accord has been terminated; or

(ii) the Minister, after endeavouring to negotiate in good faith with the territorial authority in an attempt to conclude a housing accord, has been unable to reach an agreement with that territorial authority.

(5) The Minister has no obligation to recommend the making of an Order in Council under this section, even if the Minister is satisfied that all criteria for making a recommendation are met.
In examining all this, I can fully understand why the Auckland Council now seems to have something rather worse than cold feet about jumping into bed with the Government with the accord.
This legislation in its current form would enable Housing Minister Smith to knock back any areas the council recommends as "special housing areas". It would enable him to terminate the accord. And before that accord is even officially dead he would be able to start deciding himself which areas in Auckland could be designated for fast-track development.
Central decisions
Nobody questions that Auckland needs incentives to get a move on with its housing development. But do Aucklanders want all those decisions being made in Wellington?
Okay, so you might say this is an Auckland problem. Serves the JAFAs right. Go ahead Government. Pass your legislation.
But...
At the moment there is only one named region in the legislation - Auckland - in schedule 1 to the act, which is headed: "Regions and districts that have significant housing supply and affordability issues for purposes of Act."
So, right now, this is just about Auckland. But it might not be.
Section 9 in the act gives the Minister the power to add (through Orders in Council) other regions or districts.
Key criteria
There are two criteria for making a recommendation, both based on publicly available data. These are that in any district:
(i) the weekly mortgage payment on a median- priced house as a percentage of the median weekly take-home pay for an individual exceeds 50%, based on a 20% deposit:
(ii) the median multiple (that is, the median house price divided by the gross annual median household income) is 5.1 or over.
Okay, so the immediate question, given that we can assume Auckland fits the bill, is how many other areas might also qualify?
Well, according to interest.co.nz analysis, quite a few.
The first point to emphasise is that just one of those two criteria need to apply for the Minister to be able to say that a region has housing supply and affordability issues.
The particular criteria that will capture a number of regions, according to interest.co.nz calculation, is the first clause, the weekly mortgage payment percentage to weekly take-home pay.
We made our calculations based on: The median house prices in each district according to Real Estate Institute figures in April, adaptation of LEEDS (Statistics NZ) data for the 30-34 age group using income tax rates from the IRD, and mortgage repayments based on the value of the home loan, paid weekly for 25 years, using bank average variable rates.
Many regions qualify
According to our calculations the following areas all had weekly mortgage payments exceeding 50% of weekly take-home pay: Auckland, Tauranga, Wellington, Christchurch, Napier, New Plymouth, Porirua, Kapiti Coast, Nelson and Queenstown. Hamilton came in at a little over 49%, so might well fall into the reckoning as well.
So, in other words, this legislation could be expanded - right now - to include very many parts of the country. And if the Minister decides to designate these areas and then cannot reach a housing accord deal with them, then he would be free - according to the legislation - to start designating special housing areas and effectively running housing policy - in those regions.
Now, yes, at the moment this legislation has a designed end point (June 2017). It is supposedly transitional legislation. But that could be changed after the next election couldn't it? The sections dealing with the end of the legislation could surely be deleted later, should the Government wish.
I'm not accusing the Government of deliberately seeking sweeping powers to centrally control housing policy at a local government level, but this legislation as currently framed appears to offer that opportunity.
| | | | |
| --- | --- | --- | --- |
|   | median | % weekly mortgage | median |
|   | house price | payment | multiple |
| Auckland North Shore |  650,500 | 82.5% | 7.7 |
| Auckland Central |  622,300 | 81.3% | 7.1 |
| Auckland South |  489,300 | 72.5% | 6.2 |
| Auckland West |  479,000 | 66.6% | 5.7 |
| Wellington City |  510,900 | 59.5% | 5.3 |
| Christchurch |  392,300 | 57.6% | 5.1 |
| Porirua |  390,000 | 54.4% | 4.7 |
| Nelson | 339,000 | 52.5% | 4.7 |
| Tauranga | 327,500 | 51.2% | 4.3 |
| Kapiti Coast | 346,000 | 51.2% | 4.5 |
| Napier |  320,000 | 50.7% | 4.5 |
| New Plymouth | 326,500 | 50.3% | 4.5 |
| Hamilton | 325,000 | 49.2% | 4.1 |
| Wellington Hutt | 343,600 | 46.7% | 4.0 |
| Dunedin | 260,000 | 43.6% | 3.8 |
| Hastings | 272,000 | 43.3% | 3.8 |
| Whangarei | 292,500 | 42.7% | 3.8 |
| Timaru |  260,000 | 41.7% | 3.6 |
| Palmerston North |  290,000 | 41.5% | 3.1 |
| Gisborne | 217,500 | 38.2% | 3.8 |
| Rotorua | 239,000 | 36.3% | 3.0 |
| Invercargill |  194,250 | 31.2% | 2.8 |
| Wanganui |  180,000 | 29.6% | 2.6 |
A hasty fix
Everybody wants to see the housing problems, particularly in Auckland, fixed. But a hasty fix such as this one could end up giving us far more problems than we already have.
This legislation needs to be vigorously examined. And it needs to be changed.
Yes, let's have central and local government working hand in hand on housing problems.
But let's not give the Government the chance to dictate its will on the regions.