The trade-off for an Auckland Council style compact city plan will always be higher house prices in the long-term, says Jason Krupp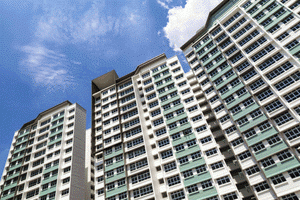 By Jason Krupp*
At a recent Local Government New Zealand (LGNZ) event on housing affordability, the most telling moment came when economist Arthur Grimes said: "You can have big cheap cities, or small expensive cities, but just don't say you can have small and cheap."
This statement seemed to come as a surprise to some, particularly Auckland Deputy Mayor Penny Hulse, who appeared to strongly disagree with Grimes's position. Her reaction is understandable given that the Auckland Plan aims to deliver affordable housing by increasing the population density of the city. In other words, transforming Auckland into a compact city.
The council's argument is centred on the belief that apartments are a more efficient use of land, require a smaller utility network, and should increase the supply of houses so that prices start to stabilise.
So who is right, Auckland Council or Grimes?
The search for the answer is complicated by the fact that Auckland has strict height restrictions in place across large parts of the city, which has preserved the suburban character of inner city neighbourhoods but prevented development of apartment blocks.
As such, it is reasonable to assume that there is pent-up demand for quality apartments in areas close to employment and consumer amenities. As these height restrictions are lifted and apartments come to market, some frustrated consumers looking to move out of the traditional suburban house will buy these properties.
But, if there is any positive impact on housing affordability from densification (and this is debatable) it is likely to be a short-term one because apartments only appeal to a very narrow segment of the market, such as older people, childless couples, and single people.
In the long run, the historical and academic record shows us that the scarcity value of land quickly causes house prices to rise faster than wages in growing cities that have chosen to limit their geographic footprints.
That is why cities like Hong Kong, Vancouver, San Francisco, Sydney, San Hose, Melbourne and London – the majority of which are hailed as successful compact cities – have some of the least affordable housing in the world. And Auckland ranks right up there with them.
The evidence clearly underscores the economic truism that where demand exceeds supply, prices will always rise. City planners and officials may choose to pursue a compact city plan, but the trade-off will always be higher prices in the long term.
We at the Initiative will highlight other trade-offs of compact cities on 17 June, when we release our latest report Up or Out? Examining the Trade-offs of Urban Form.
----------------------------------------------
* Jason Krupp is a research fellow at the New Zealand Initiative.