Bernard Hickey looks deep inside the Reserve Bank's Financial Stability report and finds out just how much Auckland's housing market dictates New Zealand's finances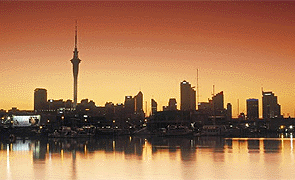 By Bernard Hickey
Auckland is incredible, and not just because of way its property owners will happily crash websites in their quest to know how much their houses are worth.
Or in the way they will then ring up their mortgage broker to see how much extra they can borrow to buy a new car or boat.
Auckland has become barely believable in a financial sense, but absolutely crucial in the eyes of those pulling New Zealand's interest rate and lending levers.
This week's Financial Stability Report from the Reserve Bank made it crystal clear that Auckland has become the centre of New Zealand's economic and political universe, more now than ever. 
Aucklanders may think this is normal, but it means farmers in Southland are paying Auckland interest rates and first home buyers in Palmerston North can't get a 90% mortgage because Auckland house prices rose 40% in less than three years.
Consider a few of the startling facts in the report.
Reserve Bank figures showed Auckland houses were worth 16.8 times a year's worth of rent in 2013. Given house price inflation of around 8.5% in the last year and rent inflation of 3%, that ratio would have risen to 17.7 this year.
That's up from 7.8 times a year's rent in 2001 and a ratio of 9.1 for the rest of New Zealand in 2013. This is more than double its long term average.
Auckland's house price to income ratio rose from 4.4 to 7.7 between 1999 and 2014, while the rest of New Zealand's ratio rose from 2.8 to 3.6.
The separation between Auckland the rest and the country is most evident in the amount of debt racked up by Aucklanders starting their families, relative to the rest.
A Reserve Bank study of the finances of cohorts of new mortgage borrowers aged around 38 found Aucklanders were responsible for 52% of all New Zealand's new mortgage debt stacked up from 2001 to 2013, which was up from just 35% from 2005 to 2007.
Christchurch aside, those home buyers south of the Bombay Hills (and north of Orewa) have rightly become increasingly agitated at the way their interest rates and their ability to borrow more than 80% of the value of their homes have been driven by Auckland's house price explosion.
That was rammed home this week when the Reserve Bank decided to leave its high LVR speed limit in place, defying expectations that it would be eased Christmas.
Instead, the bank decided to wait and watch to see if the record high net migration into Auckland fired up the housing market again.
Annual house price inflation has almost halved nationally over the last year to around 5% because of the high LVR speed limit and higher interest rates. Auckland's market has slowed too, but inflation has only fallen to 8.5% from over 17%. The trouble for the Reserve Bank is that 8.5% is still too fast, given it is faster than income growth of around 5%, which means indebtedness in Auckland is still growing.
Annual net migration is running at well over 50,000 and 80% of those go to Auckland first. The Auckland Airport customs hall has become ground zero for the New Zealand economy. 
Governor Graeme Wheeler reiterated again this week that Auckland is still not building enough houses to cope with its population growth and catch up with an existing shortage of up to 30,000 houses.
If the Government needed any more motivation to solve Auckland's housing shortage, this week's Financial Stability Report should be required reading. A flick through its pages could also be a useful way to sober up those Aucklanders still partying hard over their ratings valuations before a trip to a car dealership.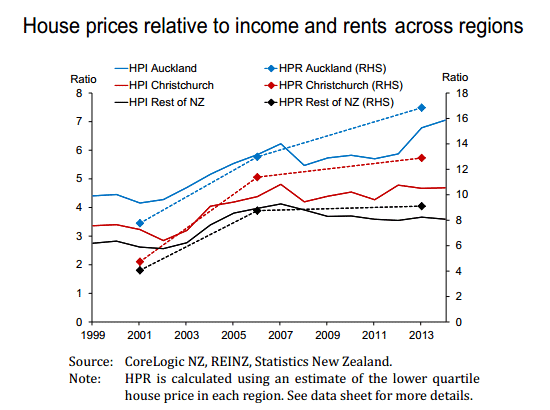 -------------------------------------
A version of this article was first published in the Herald on Sunday. It is here with permission.