Eric Crampton on Gordon Tullock, teacher quality, what an ethical environmentalist should conclude, Elon Musk's bet, working for families, Dilbert & more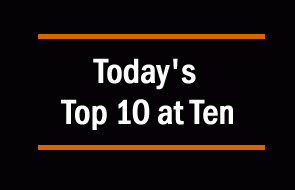 Today's Top 10 is a guest post from Eric Crampton, who is Head of Research at the New Zealand Initiative.
As always, we welcome your additions in the comments below or via email to david.chaston@interest.co.nz.
And if you're interested in contributing the occasional Top 10 yourself, contact gareth.vaughan@interest.co.nz.
See all previous Top 10s here.

1. Gordon Tullock
Gordon Tullock, one of the founding fathers of public choice and, in my view, the best economist of the 20th Century, died last month.
Peter Boettke, one of Gordon's colleagues at George Mason, provided this retrospective on the life and times of Tullock at the meetings of the Southern Economics Association.
"Tullock was an irascible, but very charming man to those who knew and worked with him. His gruff exterior, combined with a quick and biting wit often at others expense, led many to misunderstand him. He was simply one of the quickest and cleverest social scientists to practice in the second half of the 20th century. At a seminar once, Tullock turned to me and asked what I thought of the argument being made in the presentation. I replied, "Gordon, I have to think a bit more, I am not that quick on my feet." To which Tullock pointing the nearest empty chair simply said, "Well sit down then." He didn't want the conversation to stop – he never did."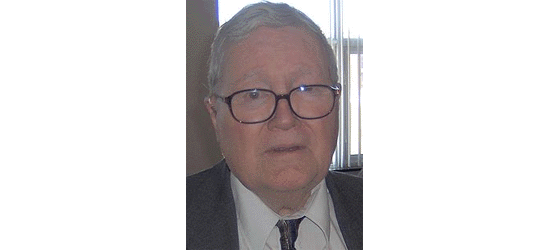 2. The state of numeracy
I've been reading a lot on teacher quality and education. Rose Patterson, one of our (NZ Initiative) fine researchers, is looking at the state of numeracy in New Zealand.
There's growing international evidence that teacher quality might be the root of a few problems. As a potted history, for too long during the 19th and 20th centuries, women's employment options were pretty limited. Social convention and discrimination meant that talented, ambitious women had few options outside of a few particular occupations, including teaching.
As the world got better, school systems lost the access they once had to a pool of very talented, bright people who had few other options. To keep talented teachers, salaries needed to increase to match opportunities elsewhere. But they didn't.
Markets then equilibrated by reducing the quality of incoming teachers, and providing teachers with job security in lieu of pay. Or at least that's the potted history in a lot of places.
I wonder how much it applies here. An NBER working paper by Eric Hanushek and coauthors makes the case that when wages for public sector workers other than teachers rise, teachers' cognitive skills drop, and that this mechanism is responsible for much of the international differences in student performance. The full paper is subscription-gated, but the technique's pretty ingenious.

3. What should an ethical environmentalist conclude?
The New Zealand Initiative recently released Jason Krupp's report on the state of the mineral estate; it made the case for allowing greater extraction for the benefit of regional economies.
Predictably, critics have focused on coal rather than iron, gold and platinum; New Zealand does have a lot of coal. The implications of greater mining of cleaner New Zealand coal aren't as clear-cut as climate change activists might believe though.
First, coking coal is needed in steel-making; New Zealand has good reserves.
Second, much of New Zealand's thermal coal is cleaner and of higher quality than alternatives in use elsewhere: in particular, in India.
If New Zealand coal displaces dirty Indian coal, mined under worse environmental conditions, what should an ethical environmentalist conclude?
Bryan Caplan surveys the moral case for fossil fuels: it's stronger than you think. I personally entirely support a global carbon tax, if that matters.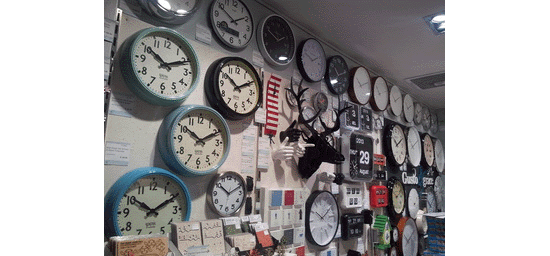 4. It takes time
In our work on housing, and on mining, it's become increasingly clear to us that the RMA needs some fixing.
For one great anecdotal account, here's Michelle Powles' story of what they needed to do to get consent to build their West Auckland home.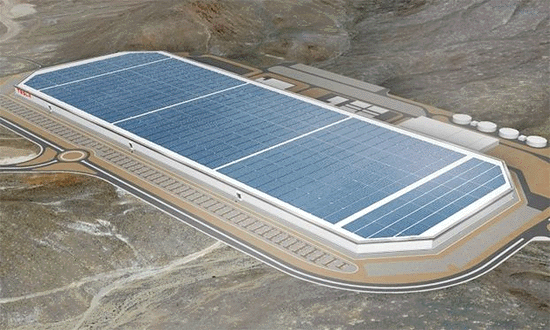 5. Elon Musk's betting on solar batteries
If he manages to pull this off, it's a huge development for solar energy. Solar is getting very close to being a cost-effective solution for households.
I've not put up panels yet, as I don't think we're there yet, but once solar's cheaper over the long term than grid power, I'll be looking at it.
Batteries could make solar even better by tiding households through to the times when the sun doesn't shine. All of it, though, will make life difficult for power companies and for the lines companies. I'm thinking here less about profitability and more about logistics and planning.
New Zealand, at least, has half-hourly demand markets, so if a pile of households drop off the grid when the sun comes out, hydroelectric plants can dial back output.
But if we move to a system where grid becomes backup supply for a lot of people rather than main supply, line charges will have to rise substantially as fraction of the overall power bill. Things could get interesting.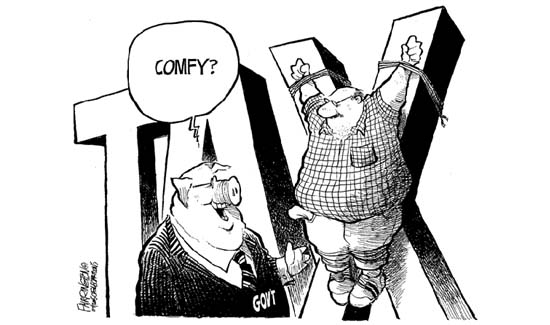 6. They did it even when they knew
When Working for Families came in, colleagues around the Economics Department at Canterbury started making bets on what it would do to female labour supply.
Since WFF payments are based on family income rather than individual income, the effective marginal tax rate on second earners went up substantially: a woman returning to the workforce after childbirth would face not only her own personal tax rate, but also the WFF abatement that comes with every dollar she contributes to family income.
Treasury recently released a nice working paper looking at the effects. 9,000 women dropped out of the workforce due to WFF and women in work cut back their hours by an average of a half-hour each. This will have consequences for the gender wage gap.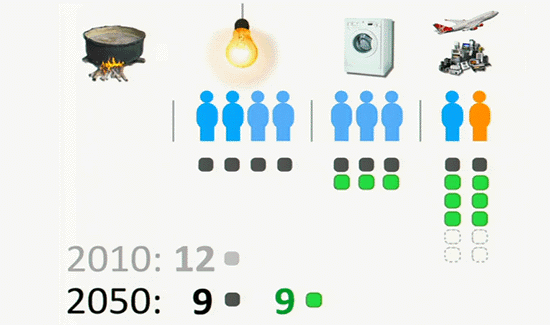 7. Compelling cases
Hans Rosling – is there anything he can't do?
From making the single most compelling case for economic growth in his TED talk on the magic washing machine, he's gone on to help fix Ebola.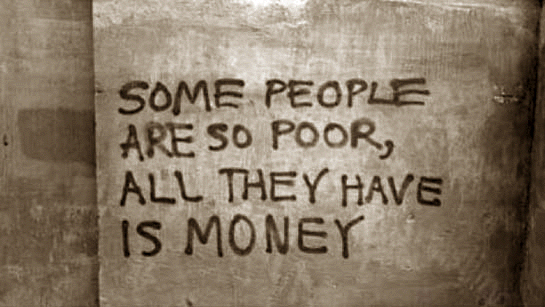 8. It isn't everything
Even for economists, money isn't everything. Heck, in many of our models, money drops out entirely.
What we really care about is utility – people's well-being, as they assess it themselves.
So why not measure that directly and have government policy target happiness instead of GDP? Well, there are problems with that, as Mark White points out.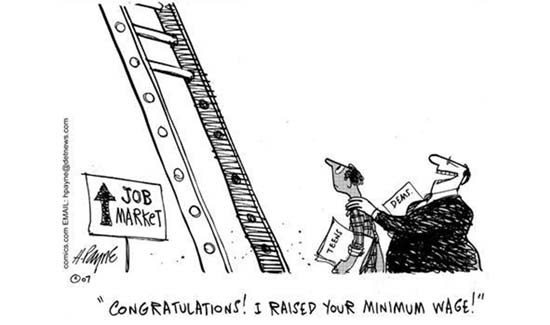 9. Yes, minimum wages still do hurt employment 
Even in the United States, where minimum wages are much lower than ours as a fraction of average wages, minimum wage hikes both raise wages for low-skilled works and make it harder for them to find jobs. 

10. Risk adverse terrified ninnies
Productivity growth and technological progress has slowed over the past decades.
One potential reason? We're turning into a world of risk-averse terrified ninnies.
Could it be that the missing part of the jigsaw is our attitude towards risk? Nothing ventured, nothing gained, as the saying goes. Many of the achievements of the Golden Quarter just wouldn't be attempted now. The assault on smallpox, spearheaded by a worldwide vaccination campaign, probably killed several thousand people, though it saved tens of millions more. In the 1960s, new medicines were rushed to market. Not all of them worked and a few (thalidomide) had disastrous consequences. But the overall result was a medical boom that brought huge benefits to millions. Today, this is impossible.

The time for a new drug candidate to gain approval in the US rose from less than eight years in the 1960s to nearly 13 years by the 1990s. Many promising new treatments now take 20 years or more to reach the market. In 2011, several medical charities and research institutes in the UK accused EU-driven clinical regulations of 'stifling medical advances'. It would not be an exaggeration to say that people are dying in the cause of making medicine safer.

Risk-aversion has become a potent weapon in the war against progress on other fronts. In 1992, the Swiss genetic engineer Ingo Potrykus developed a variety of rice in which the grain, rather than the leaves, contain a large concentration of Vitamin A. Deficiency in this vitamin causes blindness and death among hundreds of thousands every year in the developing world. And yet, thanks to a well-funded fear-mongering campaign by anti-GM fundamentalists, the world has not seen the benefits of this invention.