David Whitburn on NIMBYs, Brian Gaynor's house price fears, Demographia & toilet paper, what's different about Auckland, Dilbert & more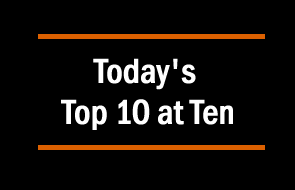 Today's Top 10 is a guest post from David Whitburn who is a professional property investor, property development consultant, author, member of the Auckland Property Investors' Association board, and proud father of three young kids. David is a co-founder of Fuzo Limited, an infill housing company, and he blogs on davidwhitburn.co.nz.
As always, we welcome your additions in the comments below or via email to david.chaston@interest.co.nz. And if you're interested in contributing the occasional Top 10 yourself, contact gareth.vaughan@interest.co.nz.
See all previous Top 10s here.

1. Is Nick Smith pandering to NIMBYs?
There are likely to be changes to the RMA this year.
Some of them, as outlined here, are long overdue.
However there is no mention of affected party forms that council require to prevent costly hearings that can arise if neighbours don't sign-off small planning contraventions.
Neighbours often don't like change – they might lose part of their view or be concerned about that time 4 years ago when your kids had a party and loud music playing at 2am and this is their chance to get back at you.
Seen that far too many times dressed up as not signing forms, going into hiding, making up an issue, when there usually is no major reason.
Being on the coal face acting as a project manager on affordable housing development, I have to get these forms signed off regularly.  Too often good developments that will bring on significant supply are frustrated.
There has been no mention of neighbour notification issues.  In the media release well expanded by the New Zealand Herald, point 5 mentions "greater weight to property owners".  Is this going to give NIMBYs more powers and dash more first home buyers' dreams?
Nick Smith's RMA reforms ...
1.   Add management of natural hazards
2.   Recognise urban planning
3.   Prioritise housing affordability
4.   Acknowledge importance of infrastructure
5.   Greater weight to property rights
6.   National planning templates
7.   Speed up plan-making
8.   Encouraging collaborative resolution
9.   Strengthening national tools
10. Internet for simplicity and speed
Read more on a closely related topic from Lynn Grieveson here, which includes Graeme Wheeler's solutions on Wednesday to the Finance and Expenditure Select Committee where he thinks "work needs to be done in inner Auckland in addressing the height restrictions and the Not-In-My-Backyard syndrome that's there."
Councils nationwide but especially in Auckland need to lay-off trying to make developments notified. 
A concerted effort needs to be made to categorise more activities as permitted or restricted discretionary activities.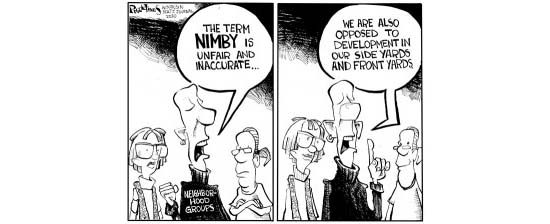 2. Auckland hits record highs
Like the sharemarket the property market is around record highs with Auckland leading the charge. There are crucial advantages property has over shares in my opinion.
Life will go on if you don't have any shares, but you need a roof over your head.
Our banks know the safety and security property brings, and will far more happily lend on it.  Many readers will be able to get an 80% loan fixed for 5.75% for 5 years to buy a $500,000 property right now if it is not leasehold, in an informal blacklist for being in a very low demand area, or a tiny apartment.
But just try to get a loan to buy $500,000 of that same bank's shares. I'd be surprised if many people qualified for this. In fact, how many people would want to?
You may get on a much smaller amount 30% of the same bank's shares, with a much higher interest rate, extremely unlikely to be fixed for 5 years.
Perception is reality. Kiwis love property. Banks love property. Auckland is the undisputed heavyweight champion of New Zealand's economy.
We pay in housing for the price of success and being part of the third most liveable city in the world. By voting with our feet by remaining in Auckland and coming to Auckland, as we have done and will continue to do for decades and centuries on end, means that Auckland will keep being expensive. 
As my late grandparents said Auckland houses were expensive in their own grandparents' opinion. I think my grandchildren (if my at least one of my three kids have children themselves) will also think Auckland houses are expensive too.  If you don't like Auckland, don't live there, we are fortunate enough to have that choice.

3.  Fear, greed and scare mongering
There are some interesting projections being bandied about for NZ and Auckland house prices.  Some of them are rather silly, some are very premature, others are from vested interest groups.  I commented to the New Zealand Herald in this article which had the headline: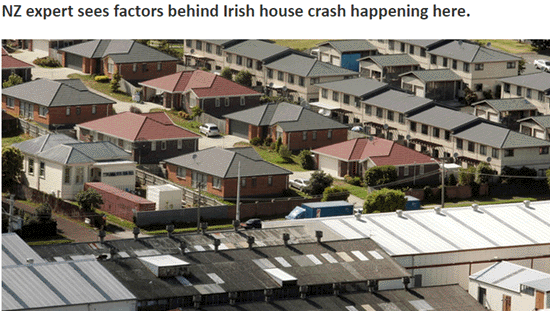 Brian Gaynor of Milford Asset Management opined (in this video interview with interest.co.nz) house prices might come down "10, 15, 20 or even 25 per cent." Dominick Stevens added Westpac's gigantic weight to say house prices may fall 5% by 2018.  
It is fair enough to give an opinion even if the middle and upper end of Gaynor's prediction are somewhat imaginary. This epic destruction of wealth would require an implosion in the global financial system, collapsing our construction sector, real estate sales sector, and the massive property industry as a whole.  I don't think our banks, which control our property market to a large extent, would let this happen to protect their greatest assets (their loan books).  A property market will not fall in isolation.  Unemployment and under-employment would be rife. 
You could expect to see a typical equity fund manager's face fall two or three times the quantum of his projections for the property market to fall in such a systemic meltdown.  I am not bagging the record priced NZ sharemarket at all and am proud to invest in it.  Whist I have had some shares fall over 1000% and others rise over 500% and one company go under to render my investment totally worthless, this roller coaster isn't for everyone.
I think Milford are very talented fund managers (note I am not a financial planner or AFA so don't get commissions to recommend companies or funds).
Remember, the housing market is dominated by home owners.  Everyone needs a place to live.  It is extremely hard for an individual external shareholder to add value to a company, yet adding a bedroom, renovating a property, building a minor dwelling or subdividing a property can make massive changes and help immunise you against the inevitable future market downturn.
Now why not ask your fund manager to charge a percentage of the annual income they generate for you, like a skilled property manager does with many years of experience in charging you rent? This would be instead of charging you based on your asset value.  That's a novel idea.  They won't because they can't.  There is no comparison to having a quality property investment plan, taking action, monitoring that property plan and building a portfolio in a top growth location (i.e. Auckland).  This is why I help some AFAs out with the property investment component of their own wealth plans – they want to generate serious wealth using prudent leverage to get the turbo charged returns that long-term property investment in Auckland brings commensurate with the risks entailed.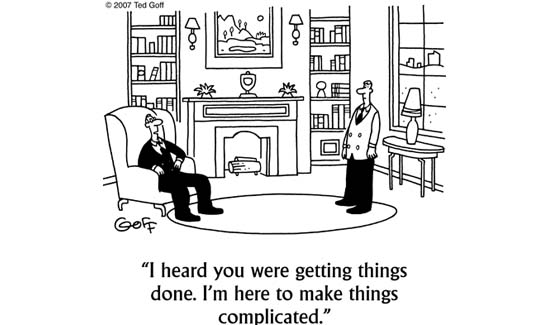 4. Desire and the "it" destinations
Affordability issues gain popular attention and every year we get the Demographia political lobby group to pressure for urban sprawl, which gets good headlines to criticise the Councils and local governments in NZ and around the world for bad planning policies.
Some strategic planners and government politicians tell me that the annual reports get as much respect as your regular square of toilet paper.  I think it is more useful than that and an interesting read.
Affordability involves dividing median house prices by median incomes.  Median house prices are rising in Auckland, but incomes are going up at a snail's pace.  However there is a more important point.
The cities which are the frequently the most affordable in the Demographia surveys are not in most peoples' top 1,000 places to visit if you can find them, let alone to live in list:
· Limerick, Ireland (the most affordable city in the world)
· Detroit, USA (is their murder rate higher than Baghdad's?)
· Moncton, Canada
· Decateur, USA
· Topeka, USA
· Terre Haute, USA
· Youngstown, USA
· Waterford, Ireland (they have some nice crystals on display)
But compare this to a selection of the cities towards the most unaffordable in Demographia's latest survey:
· Hong Kong
· Vancouver, Canada
· Sydney, Australia
· Melbourne, Australia
· San Francisco, USA
· Honolulu, USA
· Melbourne, US
· London, UK
· Auckland, NZ
· Shenzhen, China (not directly analysed but noted)
· Beijing, China (not directly analysed but noted)
· Shanghai, China (not directly analysed but noted)
I may be being harsh to the hard working team at Demographia, but I fear the major point is being missed.  A major reason that house prices rise as people vote with their feet to live in these cities – this is migration.  A number of people don't want to have to own a car and live over one hour away in heavy traffic to get to work. 
This is the most closely correlated driver to house price growth. That is why there is no sudden flood of people into Limerick, Ireland as charming and extremely affordable as it is, and into Detroit no matter how good the Motown music is.
Give a person wanting to leave a large country like India or China for example the choice between Topeka vs Vancouver, or perhaps Terre Haute vs Auckland, or even Limerick vs Hong Kong and you know the answer.
Quite frankly you'll see this trend continuing and the Demographia reports will continue to mark the same cities as very or severely unaffordable, and the same cities as highly affordable for many more years to come.
Also who pays for all this infrastructure – taxpayers and ratepayers have had enough.  Developers will pass this onto home owners in less affordable homes.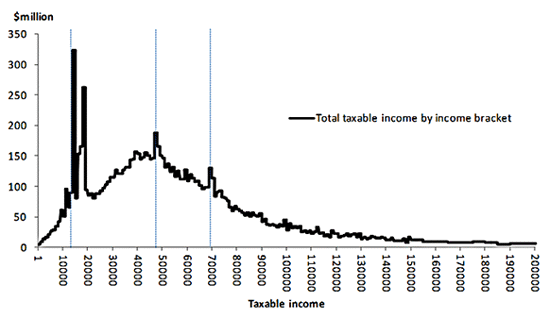 5. Incomes by band
Incomes are the other part of the housing affordability equation and I'd love these to be higher for everyone. Wouldn't we all.
The simple fact is we have the ability for many business owners and investors to band their income.  Look at the bands around $48,000 per annum income where the tax rate rises from 17.5% to 30% and again at $70,000 p.a. where the tax rate rises from 30% to 33%.
There are interestingly a massive amount more taxpayers earning $47,001 to $48,000 than there are taxpayers earning $46,001 to $47,000 and those earning $48,001 to $49,000.  Wonder why that is?
Tax policy creates behaviour changes world over – NZ is no different.
Instead of only focussing on restraining house prices, why not have a massive focus on upping our productivity and adding value to the rest of the world so we can raise our incomes significantly. Let's take some small steps now to get big results.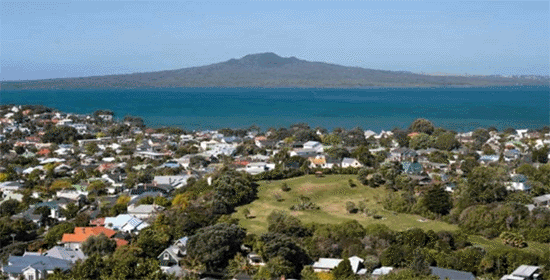 6. What is so different about Auckland$ – Jonno Ingerson, CoreLogic
In Westpac's REDnews, the director of research at CoreLogic (formerly QV) talks in this interesting article about the key drivers for Auckland house price growth.  
The excerpt includes "The things fuelling the property market such as low interest rates, strong net migration, and consumer confidence are impacting the whole country. Are they impacting Auckland more? Possibly. Migrants are tending to end up in Auckland more than many other parts of the country while consumer confidence and employment prospects are also generally better in Auckland.
But it's the lack of supply that is most unusual about Auckland. That lack of supply takes two forms. One is an outright lack of houses for the number of people. While difficult to put an exact number on it, this shortage is at least 15,000 houses.
The other lack of supply is in properties listed for sale. This dropped throughout 2014 and a surge of sales activity over November and December ate through more of the stock on the market, meaning that we started 2014 with pretty poor choice for Auckland buyers."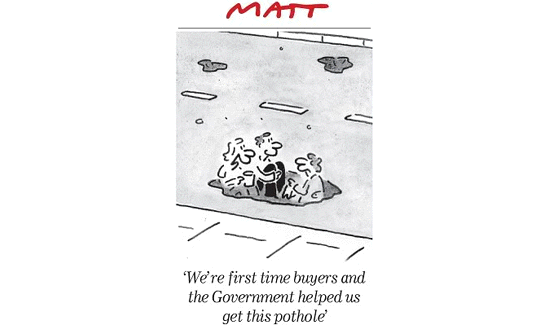 7. Rents up 9% across NZ
Trade Me reported that rents went up 9% from 1 February 2014 to 31 January 2015 across the country.  Many Landlords have just realised this and the simple fact is rents are going up for most Tenants across New Zealand.
Nigel Jeffries, head of Trade Me Property, stated "median weekly rents clicked up $20 per week between December and January to a record high of $420 per week. That's grim news for tenants."
Areas which recorded some of the big rises in the year to January were Auckland up 6.7% to $480/week, Wellington up 6% to $440/week and Canterbury up 8.4% to $450/week.
Kiri Barfoot, director responsible for the Property Management of Barfoot & Thompson, who are Auckland's largest property managers, said her agency's data showed a 26% increase in Auckland rent over five years, from $388/week in 2009 to $488/week in 2014.  In the same period a litre of 91 octane petrol has increased by 32%, while a 400ml glass of beer and an adult visit to the doctor have both increased by 22%.
All landlords need to ensure they are up with the news and charging market rents, as it is too easy as a part-time landlord to forget to put rents up and leave them the same for years, subsidising your tenants living costs.  A nice thing to do for them, but it may not be so nice for you and your own family's financial future.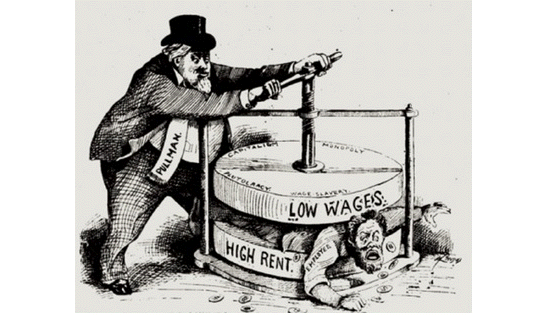 8. Auckland's City Rail Link (CRL) starting mid-year
I salute Auckland Council for reaching agreement with Precinct Properties to allow them to build a quality 38 storey tower at their Downtown Shopping Centre site at the bottom of Queen Street extending the block up to Albert Street.
Precinct will be developing the tunnels when they do their foundations for their tower.  Details of the $500 million project can be seen here, whilst the One News report including a video announcing this from Mayor Len Brown is seen here.
Two new tunnels will start at Britomart and stretch 150 metres below what's currently QEII Square and the downtown complex. Auckland Council says it has enough money to extend the tunnels a further 450 metres up Albert Street.
However Transport Minister Simon Bridges says the Government plans to work with Auckland Council to ensure the CRL's success. But the Government is committed to a 2020 start date and has no plans to provide early funding unless more people than expected start to catch trains.
Come on Auckland Transport – make trains more affordable for the masses to increase patronage and then we can focus on what is holding Auckland back the most, infrastructure to cater for our strong population growth as we surge towards 2.5 million people and beyond over the next 25 or so years.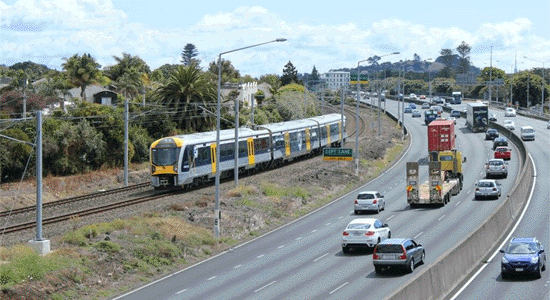 9. D-Day for the EU and a possible implosion with the "Grexit"
It is D-day for Greece and their many years of spend your future practices by government.  It is no secret that the German and Greek government's don't like each other and the Greek government only has three weeks of cash left right now.  This is a high stakes game as the new Greek government are a very left leaning party composed of radicals, as opposed to lackeys for various plutocrats.
I think that there will be a Greek exit ("Grexit") from the EU.  Greek Finance Minister, Yanis Varoufakis wrote this opinion piece on Monday in the New York Times, entitled No Time for Games in Europe. He wrote:
I am often asked: What if the only way you can secure funding is to cross your red lines and accept measures that you consider to be part of the problem, rather than of its solution? Faithful to the principle that I have no right to bluff, my answer is: The lines that we have presented as red will not be crossed.
These aren't the words of man about to back down.  This is going to be very interesting.  Global financial markets will be watching what happens tonight very keenly as we have US$26 trillion of derivatives tied into the value of the Euro.
The Wall Street Journal reported (paywalled) that "any changes to the content or expiration date of Greece's €240 billion bailout have to be decided by Friday, to give National Parliaments in Germany, Finland and the Netherlands enough time to approve them before the end of the month.  Without such a deal, Greece will be on its own from March 1, cut loose from the rescue loans from the Eurozone and the International Monetary Fund that have sustained it for almost five years."
If there is a Grexit, markets will panic. They will wonder who is next. Is it Spain, Portugal or Italy? So my question is who is shorting the Euro right now and how long until we get parity between the USD and Euro?
10. Tomorrow's Big Game
I was lucky enough to be at Eden Park to see the mighty New Zealand cricket team beat Australia at the Cricket World Cup on 22 February 1992. 
It was an amazing atmosphere at a packed Eden Park with our legendary batsman, Martin Crowe caressing the ball to all parts of the ground. 
Tomorrow we meet Australia at Eden Park, playing them for the first time in four years.  Australia come to the game unbeaten like New Zealand, and with a raft of code of conduct and violations for sledging. The Chappell-Hadlee trophy has been put up for extra motivation too.  Our champion bowler, Tim Southee has been on fire and is fresh from carving up poor England, with a New Zealand best ODI performance with his 7-33 skittling England for just 123 runs.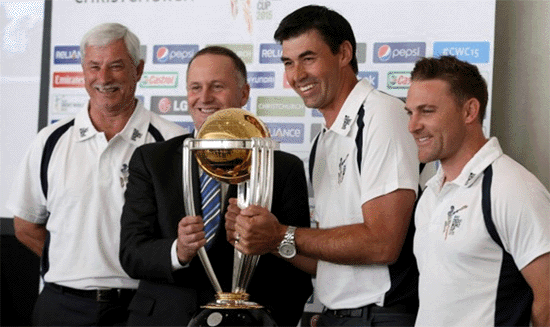 The Aussies prime bully boy David Warner (who punched young English cricketer and choirboy look-a-like Joe Root at a pub in 2013) had this to say to the Sydney Morning Herald of Auckland cricket fans:
I hope they come out and boo us and give us crap like they always do. That's what's going to happen. We love it, it gets us up and going, gets the adrenaline going for sure.

I love it. You get some obscure swear words and a couple of things thrown at you, but that's what you expect when you come here. It's happened before. It's probably going to happen again. But I embrace it. They can give it to me as much as they want. I'll just get it on board and let my bat do the talking.

It's show time!  Don't miss the action if you were lucky enough to get tickets in the ballot well done. Otherwise be tuned into Sky Sport Channel 53 by 2:00pm tomorrow. 
This game is shaping up to be a real cracker. Come on Black Caps!  Let's annihilate the Aussies.