Professor Siah Hwee Ang sees the online route into China as holding much promise for exporters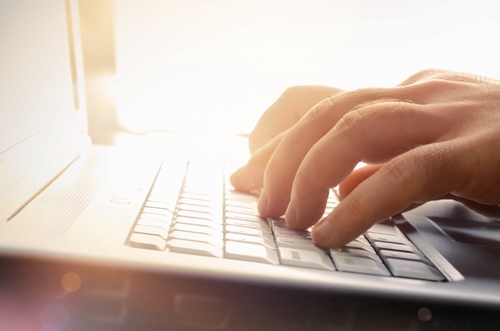 By Siah Hwee Ang*
The value of social media cannot be denied. Social media helps to get the word around and creates an impression.
Actual sales is another story.
The concept of online sales is not new. And it's fast becoming a major vehicle for entry into the Chinese market.
Online sales
We can recall the days when Dell tested the limits by selling their computers online. At that time, computers were considered a relatively high value item to be sold online.
Generally speaking, it is easy for consumers to make a decision on a product that is pretty much standardised, even more so when this is not their first purchase. Even marginal customisation does not pose a problem.
So barring logistical costs that may deem a product not worth buying/selling through this platform, everything imaginable can now be sold online.
Over time, though, consumers start to feel that in some instances they have been shortchanged with items they have purchased.
In particular, the sales pitch of WYSIWYG (what you see is what you get) is no longer good enough. (The same happens to us often in restaurants where the picture of the food that we order does not look like the same dish that comes to the table.)
Consumers get savvier and thus would rather see the product that they are buying as opposed to seeing it on the computer screen.
In recent years, this trend is somewhat reversed as online dealers are making life easier for consumers, in particular the variety of choice and low shipping costs.
Online shopping is becoming a 'cult' in China and globally.
Online shopping market in China
Online shopping of groceries is becoming common in China. People can buy relatively few items each time as transaction costs are marginal.
This increase in online shopping consumers has made many companies set up online sales platforms just to cope with demand.
And now the products that Chinese consumers buy online range from expensive luxury branded goods to electronics to … food.
It is estimated that by 2018, the online fresh food sales market could reach 100 billion yuan (about NZ$22billion).
Major supermarket players in China are attracted to this potential, the latest being RT Mart, who has more than 300 relatively large physical stores across China.
There are many smaller independent vendors as well.
Due to logistical challenges—selling online means that you have to be in good control of your delivery as well, chances are high that only major players will survive in the mid-term.
Chinese importers and foreign exporters
Then there are Chinese importers that are selling foreign goods online to Chinese consumers.
These Chinese importers have reached out to foreign companies to supply good products to which they can add a big margin for selling them in China.
The Taobao.com website, for example, is selling quite a bit of US Angus beef. Yet, no questions have been asked about the origins of this beef.
Beef imports from many countries are banned. And in the case of American beef, this ban has not been lifted. (Earlier this year, Ireland became the first European Union country to have this ban lifted.)
In fact, it is estimated that more than 1 million tons of beef were smuggled into China through Hong Kong and Vietnam in 2014, more than three times the beef imports through legal channels.
Chinese consumers are being educated on asking for the sources of their consumables.
But the thirst of these consumers for foreign brand products is high, irrespective of the number of food scandals that have happened in the country. The general perception of foreign food imports continue to be perceived as good quality regardless.
There are always fakes as well—as in local productions that use foreign packaging, and this can be difficult to detect, as Alibaba learnt.
Finally, some companies just decide to take out the hassle of the middlemen and try to sell direct to the Chinese market using online platforms. Silver Fern Farms is one example. Yesshop is also now into the South Korean market.
If logistics are organised properly, this latter model of selling to the Chinese market will work out. It does not contain the authenticity issues with Chinese consumers buying from Chinese websites. It also does not contain the issues associated with engaging with local partners operating in the same space by just dealing with the logistics.
With this arrangement, an alternative legitimate business model of exporting may yet have arrived in the world of international business.
---------------------------------
Professor Siah Hwee Ang holds the BNZ Chair in Business in Asia at Victoria University. He writes a regular column here focused on understanding the challenges and opportunities for New Zealand in our trade with China. You can contact him here.