Professor Siah Hwee Ang says it is very important to know the Chinese language as China takes centre stage in the global economy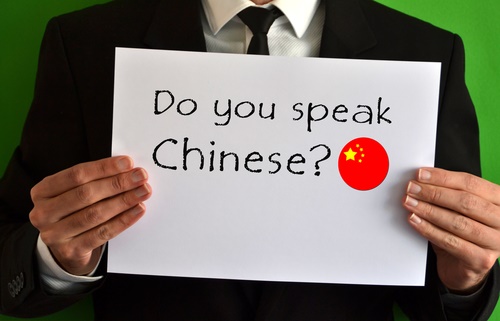 By Siah Hwee Ang*
English is the undoubted official language in international investment and trade.
Every business and organization conveys messages and construct forms in English. Or so we thought.
The rise of Asia and other emerging economies has led to a tilt in the balance of power in international investment and trade. These economies are now becoming the growth engines in the next decades, led by China, India and Southeast Asia.
This shift will naturally mean that foreign companies will have to come closer to their customers/consumers, and that may have to include speaking their language.
The Chinese language
Mandarin is the term used by linguists to represent the standard Chinese language. Mandarin is the official language of the People's Republic of China, and is one of the six official languages of the United Nations.
Mandarin is usually referred to as 普通话(pǔtōnghuà)(as in "common speech") in China, 国语(guóyǔ) (as in "national language") in Taiwan, or 华语(huáyǔ) (as in "Chinese language) in Southeast Asia.
The number of native speakers of Mandarin comes up to about 1 billion.
International students in China
More international students are opting to stay in China, at a time when China continues to be the number one source for international students for many universities in the world.
Over 370,054 students from 203 countries enrolled in China's 775 universities, research and education institutions across 31 provinces in 2014, a 5.77 percent increase over 2013.
While many of these international students in China are likely to be involved in programmes conducted in English, the chances of them picking up some Mandarin are high.
One key motivation for these international students is nonetheless trying to get some China experience under their belt for their future careers.
Increasing use of the Chinese language
As China takes centre stage in the world's economic development, not only do we have to consider the importance of yuan as a currency, we also have to recognise the role that the Chinese language will play.
Clemson University in the USA has a bachelor degree in Language and International Trade, with the Chinese language as one of the options for intensive foreign language study.
Most recently, New South Wales Labour MP Chris Minns has called for the workforce to be equipped with Asian language, in particular the Chinese language, suggesting that this be mandated for young children.
Closer to home, in a recent survey by our own Asia New Zealand Foundation on New Zealanders' perceptions of Asia and Asian people, the Chinese language was named by the most respondents as the foreign language that school children should learn. The main reasons relating to business interactions and career opportunities for New Zealanders, and for inbound tourism.
The Chinese language is known to be one if not the most complex language. Beyond the individual Chinese characters, the combination of any two or more characters results in different meanings from the individual characters as well.
The complexity is such that many of the words in Chinese cannot be easily be expressed using English words. As such, we have seen words like "oolong tea", "dim sum", "tofu", "mahjong", "feng shui" and "tai chi" (albeit some of these are Chinese dialects) being incorporated in the Oxford English Dictionary.
So understanding the Chinese language and learning Mandarin is by no means an easy task.
But getting around in most parts of China will continue to require the understanding and speaking of the language. Menus in restaurants in the West, Northeast, and some parts of Central and South China will continue to have only Chinese characters. So will road signs.
This would have been different if China had not been growing at a rate that makes it a key growth engine (the country has contributed over one-third of global GDP growth since the beginning of 2010).
For now, to engage with China and in China, learning the Chinese language has never been more important.
---------------------------------
Professor Siah Hwee Ang holds the BNZ Chair in Business in Asia at Victoria University. He writes a regular column here focused on understanding the challenges and opportunities for New Zealand in our trade with China. You can contact him here.