Shamubeel Eaqub on a virtual tour of North Korea, home ownership, road pricing, the Greek tragedy, NZ borrowing to invest, Asia vs Europe, the Fed as global central bank, Dilbert & more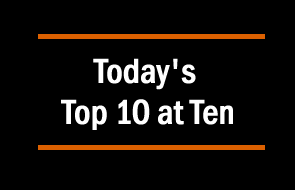 Today's Top 10 is a guest post from Shamubeel Eaqub, principal economist at the New Zealand Institute of Economic Research. 
As always, we welcome your additions in the comments below or via email to david.chaston@interest.co.nz. And if you're interested in contributing the occasional Top 10 yourself, contact gareth.vaughan@interest.co.nz.
See all previous Top 10s here.

1. Expensive but buy them anyway.
Stock markets are very expensive, but the quote from Robert Shiller neatly sums up the confusion.
...Shiller says, people are right to invest in U.S. stocks. "I've been talking down US stocks because of their high valuation, but I would invest something in US stocks," says Shiller. "It's been an amazing run and looks like something that can't keep going indefinitely, but it might continue for several more years," he says, adding that no one knows when it will end and it "might end very badly."
In a CNBC interview, IIF suggests as the US Federal Reserve gets closer to raising rates, more emerging markets will face capital flight.
Investors withdrew $9.3 billion from emerging market funds in the week to June 11, according to funds tracker EPFR, the most since 2008 – the height of the global financial crisis. The bulk, or $7.1 billion, was pulled out of Chinese equity funds. Meanwhile, global emerging market funds saw $829 million of outflows and Latin America funds lost $442 million.

A combination of factors have led to heightened outflows, say analysts, including a stronger U.S. dollar, expensive valuations on emerging market assets and a rise in developed-government bond yields, which has dulled risk appetite. 
3. A virtual tour of North Korea.
A really interesting piece of photojournalism on NY Times. It gives a fascinating look at the economy by omission. My favourite was:
"Pyongyang at dawn from across the Taedong River. Towering above the city is the 105-story Ryugyong Hotel, under construction since 1987."
4. Why do we like the idea of owning a home?
Few people ask what is it about home ownership that is so important to our culture. An interesting piece in The Conversation by our cousins across the ditch is worth a read.
The appeal of owning a home seems deeply embedded in the psyche of Australians. Yet psychologically, it is not clear the home ownership dream is entirely rational. Achieving the dream may not be all we might have hoped, and chasing it may even do damage.
After discussing the pluses and minuses, the author closes with:
In any case, the walls and roof within which we live do not make the home. While we may justify our dreams with reasons, the truth of the home ownership dream is probably closer to the heart than the head.
5. Betting on stocks for profits in China.
What could possibly go wrong when businesses are betting on the stock market to boost profits?
The WSJ reports that:
"Chinese companies are turning to an unlikely source for profits in the soft economy: the country's red-hot stock markets.

Take Dong Jun, who earlier this year shut down his factory making lighting equipment and electrical wiring and let go some 100 workers. The 50-year-old comes to the plant in the eastern city of Yancheng almost daily, but spends his time trading stocks on behalf of his company, YanwuKeda Electric Co.

"Manufacturing is a very hard business these days," said Mr. Dong, chairman of the company. "I want to make some money from the stock market and use the profits to restart my manufacturing business later, when the economy turns for the better." 
Two charts from BNP Paribus on FTAlpaville are staggering: a huge surge in new accounts and margin lending.
6. Time to talk about road pricing seriously.
The Australians are beginning the conversation on road pricing. It is fraught. But the status quo is unsustainable.
"The idea of motorists paying for the roads they use beyond tolls, fuel excise or registration fees has taken hold in Australia. A user-pays system might replace existing fees with charges based on motorists' actual use of roads. New technologies would allow charges to be applied at different rates during peak periods in the same way we pay for the use of telecommunications or electricity networks."

"A user-pays system is necessary to reduce congestion on our roads and improve productivity into the future. We must have a debate over how, not if, we should implement a road user-pays system. But chances are political debates will send the user-pays idea down a rabbit hole before it even begins."
Auckland needs to have the same conversation. Our congestion is bad and getting worse. The politics and 'pub test' will be roadblocks.
7. The Greek tragedy in two charts.
The Greek crisis continues to escalate. Quartz had a neat post looking at the two key charts to describe the Greek tragedy: bank deposits are fleeing (again) and the ECB (rest of Europe) is propping up the Greek banking system.
"Withdrawals have accelerated in recent months as people worry about the possibility that their euros could be re-denominated into rapidly depreciating drachma in the event that Greece has to exit the euro zone."
"Greek banks have been constantly borrowing from the ECB."
"And with time running out, the rhetoric running between the Greek government and its creditors suggests that once again Greece's fate will be depend on the ability to agree to a last-minute deal."
8. Should NZ borrow to invest?
A new IMF paper suggests NZ has lots of headroom for public debt. Should NZ capitalise on this headroom and borrow at current very low interest rates to fast-track projects that are already in the pipeline?
The critical paragraph for NZ is:
"Where countries retain ample fiscal space, governments should not pursue policies aimed at paying down the debt, instead allowing the debt ratio to decline through growth and "opportunistic" revenues, living with the debt otherwise.

The reason is that the deadweight loss associated with inherited public debt represents a sunk cost— so, abstracting from rollover risk, there is little purpose in paying it down by raising taxes or cutting productive government spending (of course if there is scope to cut unproductive spending this should be pursued).

Distorting your economy to deliberately pay down the debt only adds to the burden of the debt, rather than reducing it. When fiscal space is limited, incurring this cost is likely to be normatively desirable given the crisis-insurance benefit.

When space is ample—which cannot be established through some mechanical rule but will generally require judgments based on stress testing fiscal balance sheets to withstand extreme shocks—the distortive cost of paying down the debt is likely to exceed the crisis-insurance benefit."
9. Asia is richer than Europe.
Strong performance by stocks has boosted wealth, and newly created wealth by entrepreneurs of mid sized companies, according to a study by BCG. As the region gets wealthier, they will be opportunities for our exports and tourism. They will also want to buy (some of) our assets.
The Economist Free exchange blogs;
"For the first time in modern history, Asia is now richer than Europe. And it is catching up with North America too; by 2019 the region's wealth is expected to reach $75 trillion compared to $73 trillion in North America. And although America is still the country with by far the most millionaires in the world, of the 2m new millionaire households created last year 62% are from Asia-Pacific. China is the main driver here; it will account for 70% of Asia's growth between now and 2019, predicts BCG, and by 2021 it will overtake America as the world's wealthiest nation."
There is always a but:
"But although Asia is now richer than Europe, individual Asians are not. Once wealth (including life and pension assets) is broken down per household a different picture emerges: whereas European households now have $220,000 in wealth and America's $370,000, China still has a long way to go with its $72,000 (as does Asia-Pacific as a whole with $54,000). Convergence is certainly conditional."
10. Strong franc doesn't dismay Swiss business leaders.
Swiss wages are high and the currency has been appreciating for a long period. Yet, its export sector has been remarkably resilient.
Der Spiegel draws parallels of the Swiss experience to Germany:
"Anyone who delves into the mysteries of the Swiss economy will soon stumble across a number of similarities to West Germany. Back in the days of the deutsche mark, when German companies were constantly struggling with its rising value, they optimized domestic production, made sure to avoid too steep a hike in wages and shifted parts of the manufacturing process abroad."
They go on to talk about flexible labour markets, low unit labour costs and massive R&D. Some lessons for NZ perhaps.