Bernard Hickey looks at how a global savings glut and investment drought linked to ageing populations, inequality and fear about the GFC is affecting New Zealand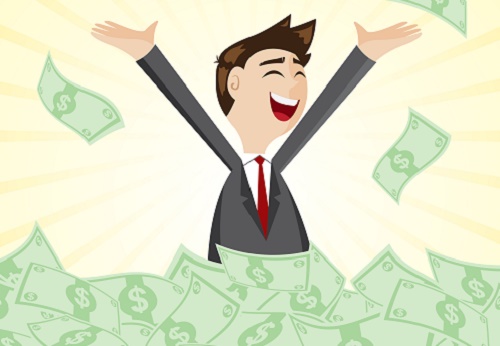 By Bernard Hickey
Just imagine if more people saved more of their money, and all at the same time. And then imagine what would happen if at the same time hardly anyone invested in businesses or infrastructure that created new jobs or products or services.
It seems far fetched, but bear with me because a version of this is happening globally at the moment, and possibly for quite a while yet.
Firstly, spending on goods and services would fall as more money was put in the bank and a dangerous spiral lower in economic activity, business investment and employment would begin. Essentially, that is the story of how a recession starts.
Secondly, interest rates would fall as banks wouldn't need to keep interest rates high to bring in the deposits they needed and they would lower their lending rates to encourage investors to proceed with their plans.
Ultimately, that is how the market for savings and investment works. The 'price' of money shifts to a new lower equilibrium that allows savings to be matched with investment in such a way as to ensure all the resources in the economy are being used to their maximum potential to create goods and services.
That's been the theory about how financial and banking systems are supposed to work as an automatic stabiliser for an economy..
But many thinkers about global economics and finance are beginning to wonder if some deep-seated factors are skewing the way people are saving and investing in a way that is pushing interest rates ever lower and pushing the prices ever higher of the safest type of assets that generate regular cash returns.
It's called the global savings glut theory and it's been around since 2005 when US central banker Ben Bernanke started talking about it. The theory was that some types of savers, such as those in the Middle East and China, 'over-saved' and were pumping those savings into assets perceived to be safe such as US Treasury bonds. That in turn drove down long term interest rates and helped fuel the US housing boom of the mid-2000s. Back then the glut was caused by surplus cash from sky-rocketing oil prices and China's huge trade surpluses.
Things have moved on since then thanks to the Global Financial Crisis and the savings glut is now an entrenched feature of the financial landscape. The thinking has evolved to include the effects of ageing populations in Europe and North America, the effects of increased income and wealth inequality, the nervousness (still) that many savers have because of the 2008/09 crisis, and the surprisingly small amount of money businesses need to invest in new products and services.
Firstly, ageing savers become more conservative as they get closer to retirement. That means they're much more likely to put those savings into a bank or a bond than into a risky start up company or new venture. The 'pig in the python' of the baby boomers nearing retirement is pushing lots more money into term deposit accounts and Government bonds.
Secondly, when more income goes to the very wealthy they struggle to spend it all and they put it into banks and other low-risk assets such as property and bonds. The more unequal the spread of income, the bigger the 'dead' cashpile gets.
Thirdly, the world's biggest corporates are sitting on enormous cashpiles because they don't have to invest much to grow their businesses. Just five companies -- Apple, Google, Microsoft, Pfizer and Cisco -- are sitting on almost US$500 billion of cash earning virtually 0%. The top 50 US companies are sitting on over US$1.1 trillion. They don't need lots of money to build new factories or invest new technologies. All they need to do is employ a few smart coders to code a few apps and the 'profit' share of national income going to companies is higher than ever.
This glut is most pronounced in the Northern Hemisphere, but it's becoming more evident here. It seems counter-intuitive to say for a country with the sixth highest debt to disposable income ratios in the OECD, but some New Zealanders are saving much, much more.
Reserve Bank figures show household term deposits have more than doubled to NZ$144 billion since the beginning of the financial crisis in 2007/08. The collapse of finance companies scared many savers into the arms of the banks, but the impending retirement of many baby boomers is also pumping up these savings.
Meanwhile, over the same time, bank lending to businesses in New Zealand has risen just 19% to NZ$85 billion and businesses have built up their own 'cash piles' in term deposits by 54% to NZ$73 billion.
All this has meant the banks have been flush with cash and have been able to reduce their term deposit rates, particularly after 2013 when the banks had 'filled up' their quotas for local savings to meet Reserve Bank requirements.
This is great news in many ways. New Zealand banks don't need to borrow so much from overseas to fund their lending in New Zealand. That has made our banks safer, although it has also helped make them much more profitable. Shareholders and the Reserve Bank are happy about that because some of those profits have been diverted into capital reserves, which gives the banks bigger buffers in the event of a downturn.
But this savings glut has also helped pump up the prices of assets seen as safer by older savers and dragged interest rates lower. That means property prices and the prices of shares that produce regular and high dividends are at record highs because more conservative savers want these types of assets and banks are keen to lend against these assets.
But will it last? These global trends of ageing population, more inequality, cheap technology and fear of riskier investments are not going away any time soon. Some associate this savings glut with 'secular stagnation', which is where global economic growth rates gradually slow to much lower levels for much longer.
Either way, it means these very low interest rates, 'low-flation', rising property prices and a drought of new business investment could be with us for a while yet and those expecting a natural rebound in interest rates may be scratching their heads for a while longer. 
-----------------
A version of this article has also appeared in the Herald on Sunday. It is here with permission.