Oliver Hartwich says that with it's deeply embedded parochial regionalism, the EU just can't operate like a nation-state. Everyone is foreign to everyone else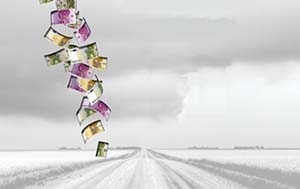 This is the fourth chapter of Oliver Hartwich essay "Why Europe Failed", an analysis of an ageing Europe, burdened by the size of its welfare state. He draws cautionary lessons for New Zealand's policy makers. You can read the full version here.
This fourth section is titled "No people, no country". Part I is here. Part II is here. Part III is here.
By Oliver Hartwich*

Of course there are some good things to be said about the European Union. The common market is its greatest achievement.
The four freedoms – the free movement of goods, persons, services and capital – have been almost fully realised. Great strides too have been made in unifying European markets, increasing competition, reducing transaction costs, and maximising consumer welfare.
The Schengen Agreement is another milestone for European integration. Being able to freely cross borders without controls from the North Cape to Sicily and from Lisbon to Warsaw has made travelling a remarkable experience. So much so that one forgets this was once a continent defined by borders that were often disputed, heavily controlled, and sometimes difficult to cross. And of course, with the caveats mentioned above, one could argue that the EU has made a contribution towards a more peaceful European order.
Despite such achievements, the EU's structural design flaws are at least in part responsible for some of the problems facing the union. The most fundamental is related to the lack of a European people.
What the EU seeks to achieve, it mainly does because it suits the interests of its individual member states but within the structure and institutions of a nation-state.
There is an executive government in the form of the European Commission. There is a legislature in the form of the European Parliament (deficient as it is), and there is a judiciary in the form of European courts in lieu of high courts or supreme courts.
There is only one problem with this. The institutions of a nation-state first and foremost require a nation. And for a true democracy to work, it needs a demos – a people. The EU does not have a people. No one self-identifies as purely or even mainly European (with the possible exception of the Germans still too ashamed to be German). Instead, the majority of Europeans self-identify as Czechs, French, Swedes or Italians, Maltese, Spanish and so on.
Today, the 28 EU member states range from the tiny states of Luxembourg and Malta to industrial heavyweights like Germany and Italy, from formerly communist economies in Eastern Europe to the self-styled postmodern service economy of the United Kingdom.
The EU includes countries that are predominantly Protestant like Sweden and Catholic countries like Poland, as well as mainly atheist countries like the Czech Republic. It includes countries that have a civil law tradition like France and common law countries like Ireland. It includes countries with traditionally good fiscal discipline like Denmark and countries with large debt burdens like Greece.
In other words, the current EU is an assortment of 28 extremely diverse countries united under one banner. But the umbrella of EU membership has not eradicated the national peculiarities at all.
Least of all, the European project and the elites that have promoted it have not managed to form a European people, a demos, out of the many different nationalities. There is not even a pan-European identity to replace the national identities. But without a demos, can there ever be a true democracy?
Mark Steyn, the Canadian writer and commentator, summed up Europe's troubles when he said the core problem was that it was impossible to convince the Swedes that the Greeks were not foreigners to them, and vice versa. Though this may sounds flippant, it is indeed the fundamental problem.
Making the EU work requires overcoming the national and cultural differences within the continent. Desirable or not, for all practical purposes this task is impossible given Europe's extreme diversity.
EU structures are mimicking the workings of nation-states because the EU aspires to become supra-nation-state under its ultimate goal of "ever closer union". It is just not obvious how a single European people can ever be formed out of Europe's peoples.
---
Oliver Hartwich is the Executive Director of The New Zealand Initiative. Before joining the Initiative he was a Research Fellow at the Centre for Independent Studies in Sydney, the Chief Economist at Policy Exchange in London, and an advisor in the UK House of Lords. Oliver holds a Master's degree in Economics and Business Administration and a Ph.D. in Law from Bochum University in Germany.
This is part IV of a serialisation of his essay "Why Europe Failed". Part I is here. Part II is here. Part III is here. Part V tomorrow is titled: "Panen et Circenses: The rise of the European welfare state".  You can read the full version here.