Siah Hwee Ang says gone are the days when China was content with being a low-cost player, playing second fiddle to the developed economies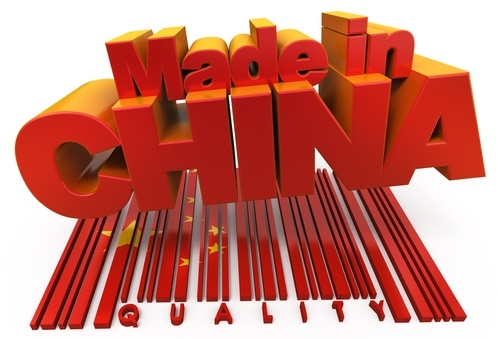 By Siah Hwee Ang*
From home appliance makers Haier and Hinense, to electronics manufacturers like Huawei, Lenovo and TP-Link, Chinese companies have made impressive inroads into the global high-technology sector.
The pace at which these companies have been expanding abroad should come as no surprise.
Perhaps most captivating about this recent trend is that these companies are bringing innovative products to their host markets.
The fact that this is done at a competitive price warrants the attention of even the biggest non-Chinese multinationals.
The tag "Made-in-China"
The notion that "Everything is made in China" has been around for a while now.
It is supported by the fact that China produces everything at a low cost so that it makes sense for companies to move their production there.
Consequently, the "Made-in-China" tag labels China as a developing or under-developed country.
In Samsung's terms, China is always a follower, imitator and replicator. And this is no longer the image China hopes to convey.
The Entrepreneurial Chinese business environment
There is no question that the Chinese are entrepreneurial. This may be a surprise to some people, as we would expect compliance to be a more likely trait for citizens of a country under communism.
But ask anyone who has dealt with Chinese businesses and entrepreneurs before and they are likely to agree that it is an entrepreneurial world.
In January 2015 alone, close to 350,000 new companies were created in China. While many of these are likely to have been created in response to market niches, some are surely exploring technological opportunities.
"Made in China 2025"
It is clear that for a Chinese company to expand abroad, just producing for others won't cut it. This reminds me of a visit to an automobile engine factory in Guangzhou last year - where I saw identical engines being labeled with different foreign company names.
In line with this is the unveiling of the "Made in China 2025" plan, an initiative that seeks to transform China into a major innovation centre in manufacturing in the next 10 years.
The plan includes more spending on research and development, more patenting, developing more advanced and sophisticated equipment such as spaceships, shipping vessels and airplanes, and prioritizing product quality and sustainable manufacturing.
This transformation is deemed necessary as China is facing rising labor costs and land prices, growing competition from emerging markets in low-end manufacturing, and failure of Chinese firms to perform upstream activities.
An upgrade in manufacturing strength will create a long-term advantage for the country, which is already the world's top producer in 220 of the 500 industrial product categories.
Doing a Samsung
To start expanding abroad, cultivating a brand name is important. Therefore many Chinese multinationals are becoming increasingly vertically integrated to compete in the global market. They are also patenting a lot.
The number of invention patent applications filed at the State Intellectual Property Office of China was 130,133 in 2004. This number reached 825,136 in 2013, a more than six-fold increase in nine years.
To put this in context, the 2013 figure in China equates to about two-thirds of the combined total applications filed at the equivalent offices in US, Europe, Japan and South Korea. The five offices handle around 80% of the world's patent applications.
At the same time, research and development spending has also been creeping up.
Gone are the days that China is just content with being a low-cost player, playing second fiddle to the developed economies. It is navigating a move that Samsung made in the last decade or so - transformation into a cutting-edge innovator.
Surely there are lessons from Samsung that China can learn, some of which we have already witnessed. The challenge is nonetheless likely to be astronomically larger, especially given the 2025 timeline.
The focus on enhancing manufacturing strength is an indication that China is not betting on services to carry it to the next stage of development. Instead, manufacturing advantage will provide a base to which services can build on.
-------------------------------------
*Professor Siah Hwee Ang holds the BNZ Chair in Business in Asia at Victoria University. He writes a regular column here focused on understanding the challenges and opportunities for New Zealand in our trade with China. You can contact him here.