Siah Hwee Ang looks at current and likely future trends in Chinese education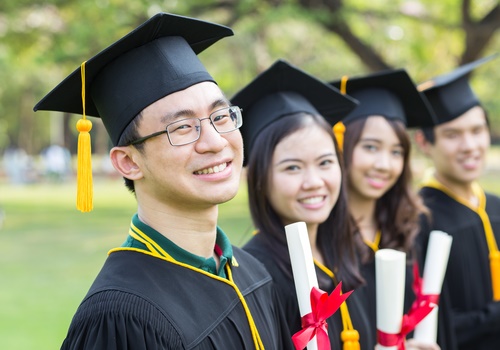 By Siah Hwee Ang*
Export education is a significant industry for countries that are engaged with the Chinese education market.
There were more than 274,000 Chinese students studying in the United States in 2014 alone. Students from China now make up 31% of all international students in the country.
A total of 459,800 Chinese left China to study abroad in 2014, an increase of 11.1% over 2013 figures. Some 92% of these are self-funded.
On the other hand, over 360,000 Chinese students returned home from abroad in 2014, an increase of only 3.2% over the previous year.
There are signs that the large export education Chinese market is still expanding.
Educational partnerships
From an international business perspective, export education should nonetheless die down at some point as educational institutions start to explore other means of localisation in reaching out to their potential students.
The matter of fact is that this won't happen soon, though many other educational arrangements run concurrently alongside export education.
The most basic model is an exchange programme. The exchange programme allows a Chinese student to study in a foreign institution for one term or one year, and vice versa.
There are also joint programmes. Joint programmes allow a student to take courses in both China and in a foreign country and be awarded a degree holding names of the participating institutions.
Both of these models expose students to foreign institutions for a short period of time, thereby enhancing their curriculum vitae.
Educational joint ventures in China
A more embedded form of arrangement than the aforementioned models is one that involves a local joint venture, with a foreign institution and a local player jointly offering a degree.
The first joint college/tertiary institution set up between a foreign institution and a local partner in China dates back to 2004. There are now more than a dozen such collaborative institutions.
The arrangement basically brings foreign education into China, at a substantially lower cost when compared to Chinese students getting their education abroad. For some Chinese families, this lower cost education is more affordable than overseas exposure for their children.
Reports from such joint institutions also suggest that they provide great job prospects for their students in multinational corporations upon graduation.
Multinationals are more receptive towards local Chinese trained in an education system closer to home. It makes sense to hire employees with this East-West mix.
Little wonder that enrolments in these universities have been rising.
What's next?
Most foreign educational institutions have a whole suite of different arrangements with their Chinese counterparts.
Most of these arrangements take years to negotiate and finalise. Some of them break down in the process while others may be terminated after a while if they aren't supported by sufficient student participation.
Given the advantages of educational joint ventures in China, it is quite surprising that we are not seeing more of these partnerships.
And while we are still grappling with setting them up and managing the processes, an entirely new model has just made its debut.
China's Tsinghua University recently embarked on an initiative to set up a campus in the United States, in cooperation with the University of Washington.
This is the first time that a Chinese University has had a physical presence in a foreign country.
The timing is perfect, as Tsinghua University has just taken over from Massachusetts Institute of Technology (MIT) to be ranked as the number one university in the area of engineering based on the 2016 Best Global Universities Rankings. In fact, China occupies three slots in the top ten on this list.
Confidences are clearly high, and Chinese universities are starting to make moves to expand abroad themselves. Gone are the days where these universities were content with foreign institutions taking their graduates or competing with them over top Chinese students. They have now started to set up offices overseas to tailor to the foreign markets as well.
It will likely take a while for such overseas initiatives to reap rewards for Chinese universities. To become viable, they need to boost their global rankings first. Who else would be more appropriate than Tsinghua University and perhaps Peking University to kick start this movement!
---------------------------------------
*Professor Siah Hwee Ang holds the BNZ Chair in Business in Asia at Victoria University. He writes a regular column here focused on understanding the challenges and opportunities for New Zealand in our trade with Asia.