Edward Miller on coal's terminal decline, climate change & poverty, global growth, a John Key smell test, Greek workers let down, Dilbert & more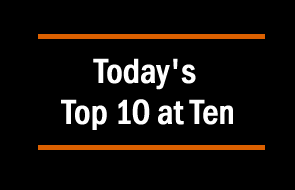 Today's Top 10 is a guest post from Edward Miller, strategic adviser at First Union.
As always, we welcome your additions in the comments below or via email to david.chaston@interest.co.nz.
And if you're interested in contributing the occasional Top 10 yourself, contact gareth.vaughan@interest.co.nz.
See all previous Top 10s here.

1) Equal pay for Auckland women?
This Tuesday was Equal Pay Day, and lawyer/journalist Catriona MacLennan's NZ Herald op-ed demanded that Auckland Mayor Len Brown make a commitment to equal pay for Auckland women. Women are over-represented in many low-paying jobs, and on Tuesday the Pay Equity Coalition held a lunchtime rally in Aotea Square, presenting a letter to Mayor Brown requesting he commit to providing pay equity for council staff and contractors, and provide leadership by urging all Auckland employers provide pay equity.
The article includes some valuable myth-busting: Myth 5: Women are not as well-qualified as men and don't have as much workforce experience.
Women earn less than men even when they have equal skills and experience. The 2015 Remuneration Survey by Chartered Accountants Australia and New Zealand shows male chartered accountants in New Zealand earn an average $45,573 more than females, the widest pay gap since 2010. The data shows the pay gap emerges within five years of accountants starting in the industry. Work and career breaks do not affect the figures. Both the New Zealand Law Society and the Auckland Women Lawyers Association have statistics demonstrating lack of advancement for women in the law.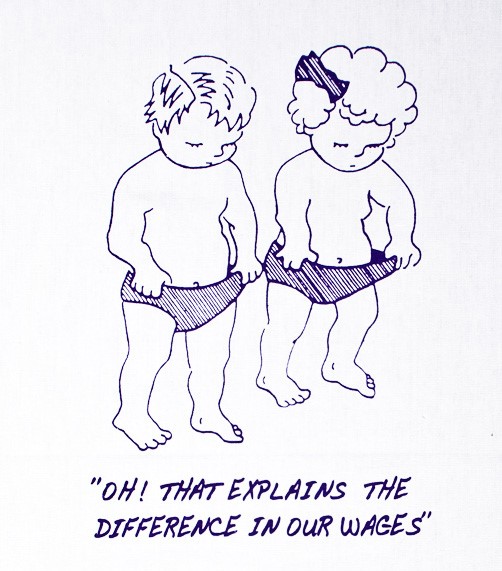 2) Coal slowdown could be largest fall in history. 
A new report from Greenpeace indicates that global coal usage has fallen by up to 180 million tons in the first nine months of 2015. The report, titled 'Coal's terminal decline', is focused around changes taking place in China, where coal production fell 5% in January-August and imports have plummeted 31%.
The author suggests that China's electricity sector has reached a "green tipping point", noting that since the end of 2013 China's electricity consumption growth has been entirely covered by growth in renewables. Their analysis of this oft-quoted 'one new coal-fired power plant per week' statistic is thought-provoking:
China's electricity markets and financial system were purposely designed to deliver very large amounts of investment in new power plants, with state-owned enterprises having extremely favourable access to credit, with new coal-fired power plants enjoying largely guaranteed returns on investment. This has meant that even as demand for new coal-fired power generation levels off, Chinese companies have kept on building new coal-fired power plants at a fervent pace. As a result, the capacity utilization of China's coal-fired power plants has been plummeting. China is now adding one IDLE coal-fired power plant per week.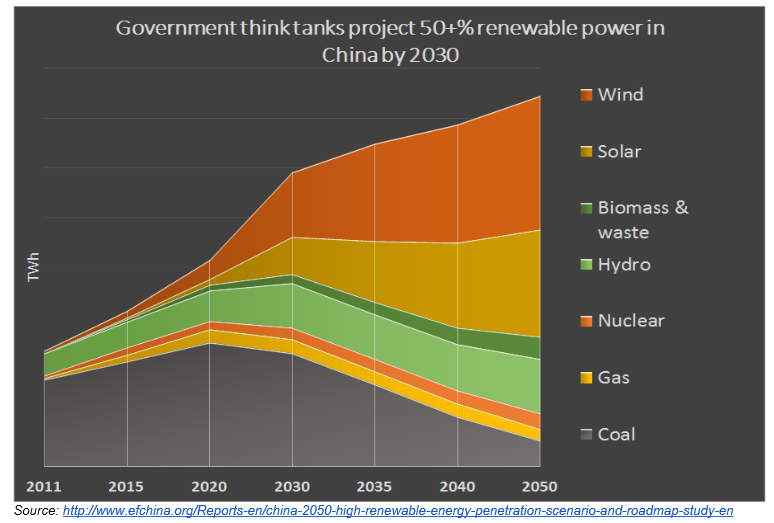 3) Myanmar electoral landslide quandary.
The results are in and it appears that the National League for Democracy, led by the iconic Aung San Suu Kyi, have won a remarkable victory over the military's Union Solidarity and Development Party. Estimates of the NLD's victory appear to be between 75% and 82%. However while this seems enormous, since a quarter of the parliamentary seats are appointed by the military anyway, the NLD would have to win at least 67% to gain an overall parliamentary majority.
An NLD victory would be a massive step for the democratisation of Myanmar, which has been somewhat of an industrial battleground between multinational companies and the international trade union movement since the country opened itself up to the West and sanctions were lifted in 2011 (see video link below).
And yet the generals and the existing quasi-civilian administration still have a few tricks up their sleeves:
Their most high-profile trump card is that they have constitutionally barred Ms Suu Kyi from being parliament's choice of president because her two sons have foreign passports. The military has control of the home, defence and border affairs ministries, while former officers are also pervasive in the judicial system and other areas of government. A special council on which military officers form the majority can overrule the government and parliament, offering the generals a formalised means to seize back power.

Just in case the NLD was thinking of trying to use its parliamentary strength to change any of this, the generals have thought of that, too. Any constitutional amendment requires a 75 per cent plus one super majority, so the military's quarter of parliamentary seats is in effect a veto.
4) China pushing South-South cooperation.
Martin Khor, the Executive Director of the South Centre, has an article on TripleCrisis that looks at recent financial pledges made by Xi Jinping during his September visit to the United States. The China South-South Climate Cooperation Fund will provide US$3.1 billion to assist developing countries in tackling climate change, while at the UN Development Summit China committed a further US$2 billion for the implementation of the post-2015 Development Agenda.
The climate funding is somewhat provocative, considering the US has pledged (but not delivered) $3 billion to the UN Green Climate Fund. China is clearly stepping into the driver's seat with the establishment of its own South-South fund, reflecting China's growing role in world affairs. However this is not a replacement for North-South projects:
In recent years, as Western countries reduced their commitment towards aid, they tried to blur the distinction and have been pressing big developing countries like China and India to also commit to provide development aid just like them, within the framework of the OECD, the rich counties' club.

However, the developing countries have stuck to their political position: Developed countries have the responsibility to give adequate aid to poor countries and should not shift this on to other developing countries.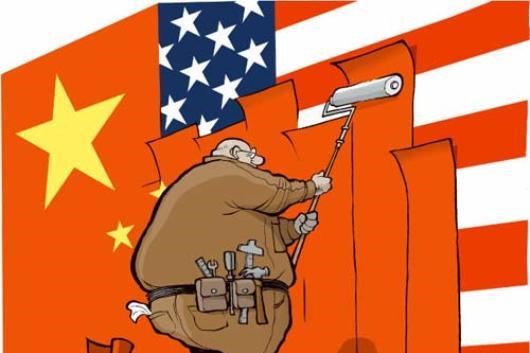 5) Climate change and poverty must be tackled together.
A new World Bank report warns that if efforts to curb climate change are not paired with poverty alleviation, rising temperatures will wreak havoc on food security and could push as many as 100 million people into extreme poverty by 2030. According to the Bank these impacts can be avoided through good development and poverty-reduction policies, along with policies to cut carbon emissions. Some of the Bank's most interesting projections are around how both public and private finance should mobilise to meet these challenges:
A growing body of evidence shows that insurance and social safety nets are efficient tools to support poor people when they are affected by natural disasters or environmental and economic shocks. In Mexico, beneficiaries of Prospera, the national cash transfer program (previously known as Oportunitades or Progresa), are less likely to respond to shocks by withdrawing their children from the classroom (de Janvry et al. 2006; Fiszbein, Schady, and Ferreira 2009; Gertler 2004).

To ensure that the financial sector and social safety nets provide instruments relevant to climate change, governments need to design a holistic risk management and climate change strategy, giving a voice to poor people and making their protection a priority. Such a strategy will necessarily include a range of instruments, targeted to specific disasters or social groups.
6) International arbitrator looks at holes in TPPA investment safeguards.
International arbitrator George Kahale (chairman of Curtis, Mallet-Provost, Colt & Mosie LLP, an international law firm), whose core business is defending states being sued under ISDS, has an article in the Guardian in which he points out the critical loopholes in TPPA's much-maligned investment chapter. He points out that the 'safeguards' provision (Article 9.15), that refers to a carve-out for "matters sensitive to environmental health, or other regulatory objectives" is effectively negated by the words "unless otherwise consistent with this chapter".
Kahale sees much of the chapter's drafting as an improvement on previous agreements, however all of that narrow drafting is undermined by the chapter's 'most favoured nation' (MFN) clause (note, the article is written from an Australian perspective):
Essentially, an MFN clause is tantamount to a classic wipeout move. It would enable foreign corporations from TPP states to make a claim against Australia based on the ISDS provisions in any other trade deal Australia has signed, no matter which country it was signed with. That means it does not matter how carefully the TPP is drafted: foreign investors can cherry pick another treaty Australia has signed, and sue the Australian government based on the provisions included in that treaty. Kahale has described MFN as "a dangerous provision to be avoided by treaty drafters whenever possible" because it can turn one bad treaty into protections "never imagined for virtually an entire world of investors".

Including an MFN clause in the TPP was a "major mistake", Kahale argues, and another reason Australia is still wide open to being sued for legislating to protect the environment.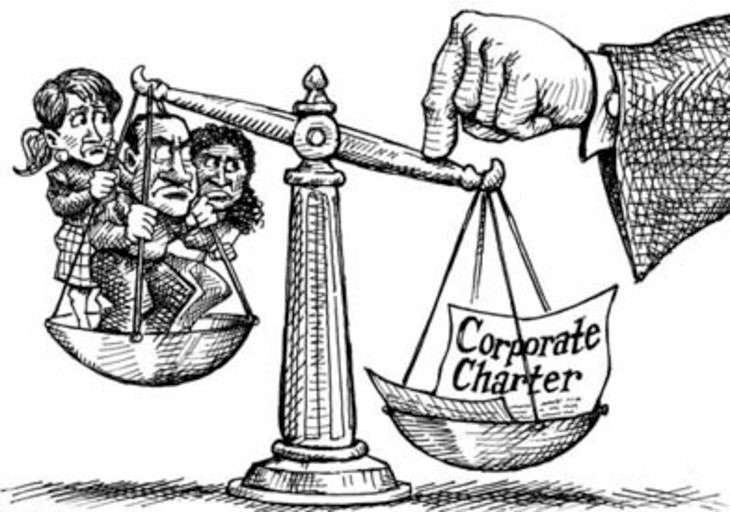 7) Maersk CEO says global growth figures bloated.
With the OECD releasing its twice-yearly global growth figures (we're down from 3.0% to 2.9% in 2015 and from 3.6% to 3.3% in 2016), the Maersk CEO Nils Smedegaard Andersen has claimed that "the world's economy is growing at a slower pace than the International Monetary Fund and other large forecasters are predicting." The article quotes HSBC senior advisor Stephen King, who says there is an "inbuilt 'optimism bias'" in the figures large institutions like the IMF and OECD presents. While there is likely some truth in Andersen's claim, Zerohedge's analysis looks at how Maersk's industry strategy could be driving the CEO's perception:
…industry analysts have been critical of Maersk's counter-intuitive expansion over the past few years in a recessionary climate, during which the container carriage capacity that Maersk brought on line is credited with driving ocean transport rates down.

It is unclear whether Maersk was able to capture additional market share with their larger and likely more efficient mega-ships by driving less efficient operators out of business, or if the recession killed off their competitors. What is certain is that Maersk's pricing strategy merely accelerated the "deflationary" climate experienced across the globe over the past several years, as companies have rushed to cut prices in an attempt to put competitors (who have survived this far thanks to global ZIRP policies which have pushed debt to unprecedented levels around the globe) out of business.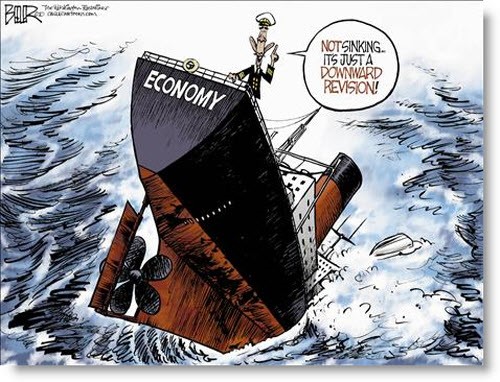 8) Greek collective bargaining reform fails workers.
As Greece again does battle creditors (result: more time in exchange for more reforms) an article from Social Europe looks at the changes that the Troika has demanded in the Greek collective bargaining framework. The framework is now to be overseen by an international commission of Troika and ILO experts, and should be decided in light of European "best practice". In 2011 the major changes implemented included the abolition of the 'favourability principle' (which meant lower level collective agreements could only contain provisions more favourable to workers), the abolition of erga omnes rules for national collective agreements (that bound all companies within that industry) and the suspension of the trade union monopoly in collective bargaining. This led to a radical decentralisation of bargaining and lesser outcomes for workers:
Immediately after the adoption of the collective bargaining reform in autumn 2011 for a short while there was an extremely high increase in newly concluded company agreements. In the ensuing years, however, there was a dramatic falling off and now their dynamics are once more at their pre-crisis level. The growth in company agreements thus appears to be rather a temporary phenomenon than a permanent compensation for the decline of multi-employer agreements.

The rather temporary character of the new company agreements is confirmed by the particular form and contents of these agreements. The large majority of the new company agreements were not concluded by trade unions, but by non-trade union workers' representatives. According to research by the University of Patras out of a total of 1,336 company agreements concluded between November 2011 and December 2013 only 30 per cent were signed by trade unions and the remaining 70 per cent by non-trade union workers' representatives.

In almost all new company agreements the new collective bargaining law options were exercised, opened up by the demise of the favourability principle: accordingly, three-quarters of all agreements contained wage cuts, while the rest froze wages at their existing level. Wage increases, by contrast, were conspicuous by their absence, being found in a mere 1.5 per cent of all agreements.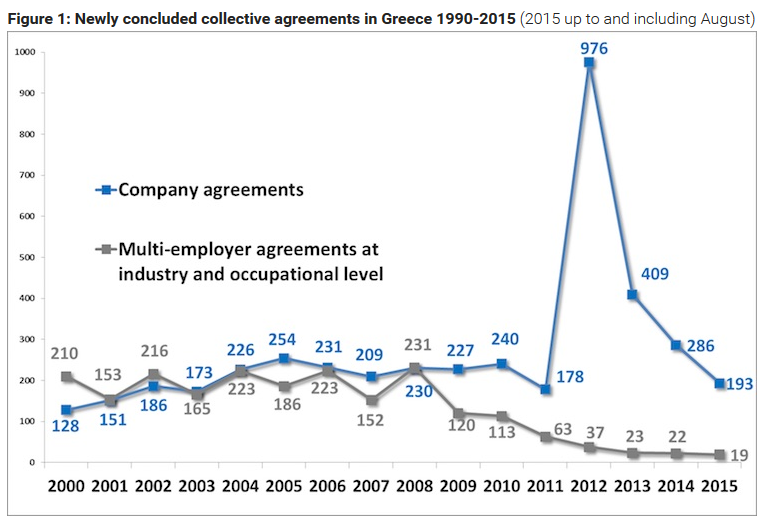 9) Output tilted to the downside?
The Concluding Statement of the 2015 IMF's Article IV consultation to New Zealand notes that waning tailwinds and low dairy prices have led to slowing output and rising unemployment. They note that risks are "significant and tilted to the downside", pointing to dairy prices, China spillovers, El Niño weather patterns (affecting agricultural output), house prices and financial market volatility as potential issues.
Dependence on overseas borrowing is seen as a long-standing source of vulnerability, and their recommendations look to boosting the rate of savings for workers. In our opinion, unless wages are raised or the cost of necessities (particularly housing) come down, this will be unachievable for many NZ households:
Raising saving is key to addressing this vulnerability. Higher private and in particular household saving would improve the international investment position, render the economy less susceptible to external developments, and help long-term growth by lowering capital costs for businesses, incentivizing productive investment which would lead to capital deepening. In this regard, comprehensive measures to encourage private long-term financial saving should be considered, including through reform of retirement income policies. Options include changing the parameters of the Kiwisaver scheme—e.g., default settings, access to funds, and taxation—to increase coverage and contributions while containing fiscal costs, and adjustment of parameters of the public pension system.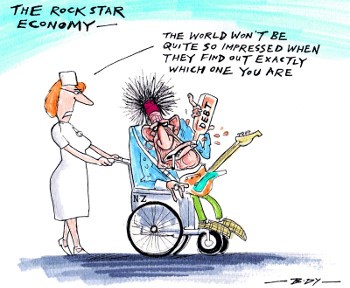 10) I like cats but I can't eat a whole one.
Over at Public Address, Rob Salmond has an interesting article looking at the Crosby-Textor 'dead cat strategy', in relation to John Key's accusation that the Labour Party are backing murderers and rapists on Christmas Island. Rather than being a passionate outburst, Salmond suggests this was a calculated tactic, cynically designed to remove or bypass stories about the Government's inaction on the issue and the seemingly successful Labour Party conference over the weekend:
Right on cue, everyone who follows in politics exclaimed: "Jeez, mate, there's a dead cat accusation of backing rapists on the table!" and stopped talking about anything else.
I can't fault anyone for doing that – because that accusation really did sit there on the table, with the Speaker pointedly refusing to clear it off.
But it's important we all understand where the accusation came from.
It's not that Key is necessarily ashamed of his inaction on Christmas Island – in fact, I think he's proud of it. It's that Key understands full well he's got a weak argument – telling people locked in a detention centre that's on fire that they're "free to go" and "there voluntarily" just doesn't pass the smell test.