Siah Hwee Ang with an observation of the spending power in the Chinese market - much of it done through mobile devices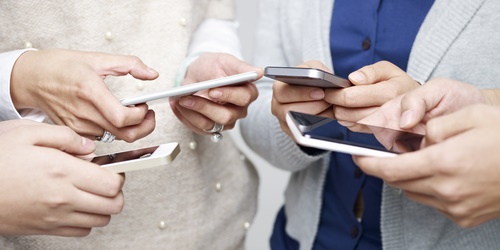 By Siah Hwee Ang*
The much-anticipated Singles' Day on November 11 has come and gone.
It did not disappoint.
The number of transactions on Alibaba's website surpassed expectations, reaching a value of 91.2 billion Yuan (NZ$21.9 billion) in a single day, a 60% increase over last year.
Singles' Day Discounts
Singles' Day (光棍节, pronounced Guang Gun Jie) originated at Nanjing University in 1993. It serves as an occasion for single people to mingle with other single friends. As its original name, Bachelors' Day, suggests, the holiday was initially only celebrated by young men; but it is now widely celebrated by both genders.
When the Singles' Day discount was first created by Alibaba in 2009, special sales involving 29 domestic brands on its e-commerce platform generated sales of 50 million Yuan in 24 hours. We have seen an amazing 1824-fold increase in sales over the last 6 years.
The increase from 3.4 billion Yuan in 2011 to 19.1 billion Yuan in 2012 probably prompted Alibaba to trademark the term "双十一" (Double 11). The company threatened legal action against any media outlets that accept advertising from competitors using this term.
On 11 November this year, customers could choose from more than 6 million products from 40,000 merchants and 30,000 brands.
Starting at midnight, it took a mere 12 minutes and 28 seconds for sales to reach 10 billion Yuan. In only 12.5 hours, sales transactions had already surpassed last year's sales for the entire day.
68 percent of orders were placed via mobile devices.
Top spending on Alibaba's Tmail platform came from Guangdong province, Zhejiang province, Jiangsu province, Shanghai and Beijing.
Top competitor JD.com also broke last year's Singles' Day sales transactions within 12 hours in this year's sales.
A test for E-Commerce … and for Logistics Companies in China
In the past few months, e-commerce in China has taken a step back as counterfeit products have started to appear on these platforms.
Alibaba is dealing with various lawsuits for allowing counterfeit products on its platform.
On the eve of Singles Day, JD.com announced the closure of its customer-to-customer shopping site, paipai.com in an attempt to avoid having counterfeit goods on its platforms.
A welcoming message, but analysts believe that this was a shot at competitor Alibaba – not that it mattered the next day as it turned out.
Zhejiang province, where Alibaba resides, announced that it would implement a revised patent regulation in January 2016 that requires e-commerce companies to shoulder the responsibility of dealing with patent infringements.
How this new regulation will affect the trajectory of the e-commerce market is unknown. But it will probably put a few hurdles in the way of fast growth rates in this market.
Retail sales of consumer goods in China amounted to 2.8 trillion Yuan in October, making Alibaba's Singles' Day transactions equivalent to one normal day of Chinese shopping. In the grand scheme of things, it's not a big deal. But for a single company, it is impressive.
Following those transactions, about 1.7 million deliverymen, 400,000 delivery vehicles, 5,000 warehouses and 200 airplanes will be deployed to handle the shipments.
China Southern Airlines transported nearly 2,700 tons of packages in its cargo holds on Singles' Day alone.
The sheer logistical requirements are a good test of the Chinese e-commerce market.
China is expected to become the world's largest e-commerce market for imported goods in the next five years. In 2020, Chinese are expected to buy imported goods online valued at around US$246 billion. This figure was just US$1.9 billion in 2010.
For it to take off, the market will need the services of the best logistics systems. Logistics companies will surely benefit from the rise of the e-commerce market in the years to come. Whether these companies can catch up with the market to provide the support required is another matter.
---------------------------------------
*Professor Siah Hwee Ang holds the BNZ Chair in Business in Asia at Victoria University. He writes a regular column here focused on understanding the challenges and opportunities for New Zealand in our trade with Asia.